Building the American dream with smart investments – your startup could earn a green card, USA, American Life
Your Startup Smart Investments Could Earn A Green Card
19 Sep 2022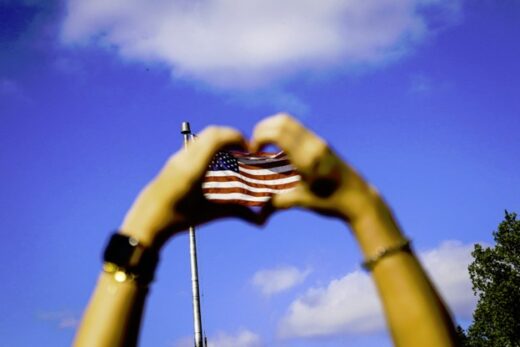 If your ambition is to live and work in the US, getting a visa which allows you to do this might seem like the biggest obstacle blocking the path ahead.
Thankfully there are several categories of people who are eligible for a green card, so even if you're a foreign national the American dream is within your grasp.
Investors are the best example of individuals who stand to benefit from the current work visa system, so let's look at what's involved and how you can take advantage of your entrepreneurial ambitions.
Image Source: Pexels
The options for overseas investors
If you want to start a business, America is a great place to do it. There's a huge, well educated workforce, a vast consumer base to source customers from, and the potential to achieve global reach in a short time frame.
Investors who want to build their startup in the US can do so while having direct oversight of the project with the help of the EB-5 green card.
This is a scheme which encourages outside investors to set up shop on American soil by incentivizing them with the promise of a work visa which is primarily based on the amount of capital they can bring to the table.
A typical EB-5 investment has to be a minimum of $1 million, and you're more likely to qualify the higher above this amount you go.
It is possible to invest as little as $500,000 and still achieve EB-5 green card eligibility, so long as the region in which the money is to be spent is either rural, or has higher than average levels of unemployment.
Another point to bear in mind is that your startup has to employ at least 10 people on a full time basis. This will of course boost the economy in whichever location you establish your startup, so it's clear to see why the initiative is weighted in this way.
The power of collective investment
One thing to know about EB-5 investments is that you don't necessarily have to establish a startup on your own in order to be eligible.
You could pool your cash with other investors who want a green card as part of a regional center, which will save you time and money in many cases because the project may already be underway, with all of the aforementioned requirements reached or exceeded.
The availability of this option will again depend on the location, because some parts of the US are more primed for regional investment than others, welcoming foreign nationals with open arms so long as they've got cash they're willing to commit to the local economy. This includes things like residential building projects, community-based businesses and more.
An alternative route to a US work visa
If you don't have $1 million or more, or even $500,000, to invest in a startup stateside, there is another way for up and coming entrepreneurs to become resident in the US, and that's the EB-2 green card.
This is most often used by people who have already received the offer of a job from an employer based in America, at which point the company that recruited them would need to go through the paperwork in order to get their visa approved.
There's also another route forward in the form of the national interest waiver (NIW). The NIW is used if you want to bring your business to the US, but you don't have a job offer to support your application.
As with the EB-5 visa, you'll still need to jump through some administrative hoops to have the NIW approved. For example, it's necessary to demonstrate that your business will positively impact American life, not only through its economic contribution, but also through its cultural relevance and societal significance.
In addition, you'll have to show that this isn't your first rodeo, and that you've got a track record of succeeding in the world of business in your homeland.
Conclusion
The American Dream is within reach, whether you've got a large chunk of change to invest, or just enough ambition to plow through the visa application process to get your green card. Start today, and you'll be there sooner than you think.
Comments on this Building the American Dream With Smart Investments – Smart investments start-up could earn Green Card article are welcome.
American Architecture Designs
America Architecture News – latest building updates
American Architectural Designs – selection:
Nancy and Rich Kinder Building, Museum of Fine Arts Houston, Texas
Design: Steven Holl Architects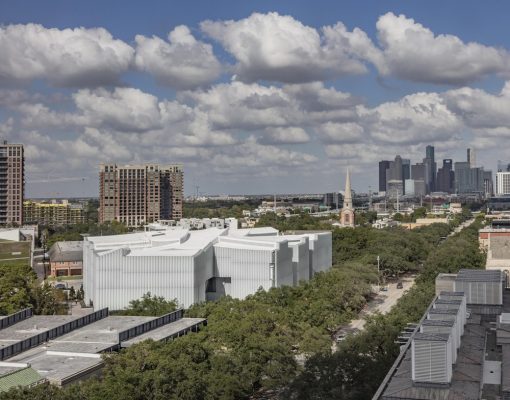 photograph © Richard Barnes, courtesy of the Museum of Fine Arts, Houston
Nancy and Rich Kinder Building Houston
Commonwealth Pier, Seaport World Trade Center, Boston, Massachusetts
Design Architect: Schmidt Hammer Lassen Architects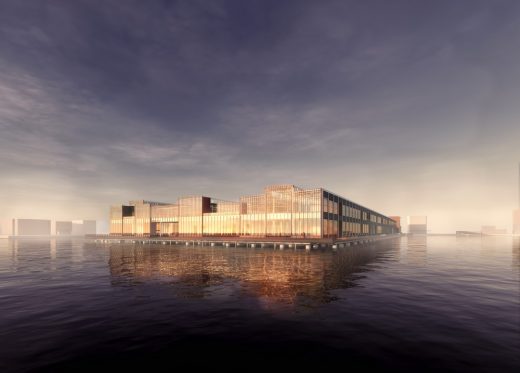 image © Schmidt Hammer Lassen Architects
Commonwealth Pier Boston
Building Articles
Bocatoma Taproom, Córdoba, Argnetina
Architects: VS Arquitectura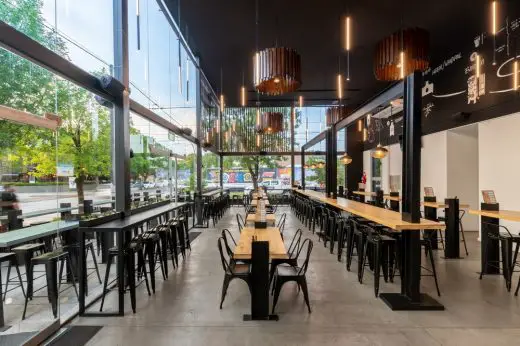 photo : Architect Gonzalo Viramonte
Bocatoma Taproom in Cerro de las Rosas, Córdoba
Comments / photos for the Building the American Dream With Smart Investments – Your Startup Could Earn A Green Card page welcome