7 tips for meeting with a door and window contractor guide, Mikita, Homeowner property advice
7 tips for meeting with a door and window contractor
9 September 2022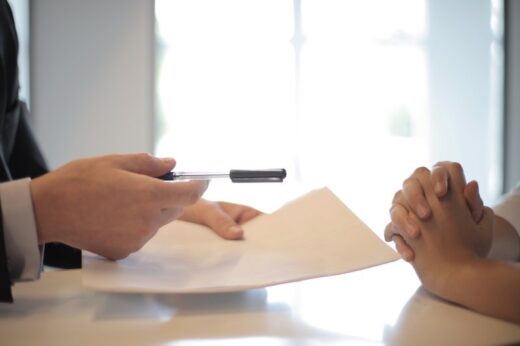 Remodeling your door and setting up your window is a detailed task. It can easily take a strenuous turn. Thus, seeking professional assistance from skilled contractors is the best way to do this.
But from selecting the right contractor to communicating your idea of intended results, it's a daunting process.
So, it is better to have a detailed discussion with the door and window contractor before finalizing the project. Here are 7 important tips you can follow for the meeting.
However, before proceeding to the tips, let's learn the significance of hiring a door and window contractor.
Why do you need a door and window contractor?
Doors and windows form an integral part of any infrastructure. Especially in the case of homes, these define the look. Whether French doors or casement windows, it involves precise measurements, skilled handiwork, and flawless installation.
Getting it right the first time is crucial. And this is where contractors specializing in door and window work come into the roleplay.
Their experience and expertise work wonders in such situations. Also, their knowledge of suitable materials and adept repair services saves you time and effort.
For instance, Mikita Doors & Windows offer superior quality, EPA Lead-Safe certified windows and doors on Long Island. So, whether revamping the existing frames or installing new ones, their services include the usage of top-quality products for all purposes.
From sliding doors to patio windows, they offer all at affordable prices. Thus, they ensure that your money is spent effectively.
7 Effective tips for the meeting with your contractor
Upon choosing the door and window contractor, it is time to prep for the discussion. It sets the course of the project. Also, it gives direction to the contractors and sufficient information to work with.
So, here are the top 7 tips to ensure effective communication with your contractor.
Set out your requirements
You may need a vinyl door set up, or a window replaced. Be it setting up for the first time or removal and reinstallation; it requires a knack.
Communicating these requirements to your contractor is extremely important. It will give them a fair idea of what resources to deploy. Depending on the home landscape, your expectations will help them suggest the most appropriate option that matches the decor.
Besides, stay completely honest with what you want. From the color and style to the section of the house it will be installed, be clear about every aspect.
Lay down timelines
Most home improvement works take place in phases. It is a gradual, step-by-step process involving multiple stages and their nuances. Some key stages are removing existing frames, procuring customized materials, and installing the doors or windows.
So, based on your expectations, an estimated duration for project completion is to be established. For each stage, discuss a tentative date in advance.
Do your research beforehand for this. The period assured by your contractor must be within the average duration.
It will help you avoid bearing the brunt of sloppy woodwork or being overcharged. This discussion will give a slight push to stick to the stipulated timeframe.
Test their background and service quality
Prior research about the service provider and their offerings is a universal precautionary measure, no matter the purpose. It stands true for your door and window works too.
Contractors must possess the required licenses and certifications to carry out their activities. So, ask them for their license number and certificates in the meeting to check their authenticity. It will also give you a certain level of assurance regarding the standard of their services.
Besides, ask them to provide you with a detailed idea of their services. Also, enquire about their previous customer testimonials and reviews.
Get a written quote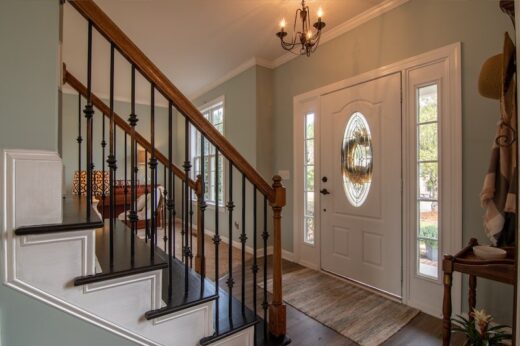 Time to put a price on this thing! Cost is one of the most pondered upon aspects of home upgradation projects.
Get a quote of the total cost of the project from your door and window contractor in a documented form. Ensure that every detail is clearly stated.
Additionally, get the timelines and detailed sequence of activities in writing too. Ask them to include specifications like manpower, permits, etc.
Written quotes are proof of the entire process, ranging from project progress to costs. You can refer to these papers in case of unexpected delays in completion from the contractor's end.
However, informed changes can be made while being mindful of the original quote.
Request for specimens
Most contractors provide material samples, especially when the requirements are color or material-specific. Always have a look at these specimens and any past projects they have worked on.
It can also be done by visiting their store. Strike a conversation with the sales representatives there. Give a summary of your requirements. It will help you gauge if they are well-equipped to meet your needs.
Negotiate where required
Based on your research, you must have a fair idea about the services you are looking for and their prices.
Contractors often look out for their business. So, you must ensure that their price is reasonable and commensurate with their services.
The total price quoted by the contractor should be within the usual price limits charged in your area. If not, put your bargaining skills to use.
Have a candid dialogue to tweak the price and bring it to a mutually acceptable level.
Obtain warranty details
Due to frequent use, doors and windows are prone to wear and tear and damage. However, it can also be a situation of poor quality material used.
Either way, protect yourself from unnecessary reworking and reinstallation expenses. Discuss the warranty policy followed by your contractor. Make sure it covers a fair amount of time from installation.
This way, you can avoid any futile additional costs. In case of sub-par work carried out by your contractor, ensure you are entitled to compensation.
Conclusion
Doors and windows are a critical part of the exterior and interior of a house. You can transform the entire appearance with the right fit.
However, for doing so, bear these tips in mind while meeting with your door and window contractor and make informed choices. So, amplify the charm of your house but in a responsible way!
Comments on this guide to 7 tips for meeting with a door and window contractor article are welcome.
Property
Property Posts
How to avoid wrong choices in real estate investing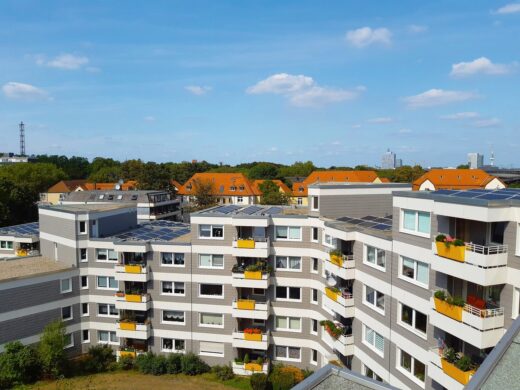 Architects and Architecture
Architects and Architecture by Type – architectural selection below:
Comments / photos for the 7 tips for meeting with a door and window contractor advice page welcome