Skilled trade contracting career tips, Online contractor advice, Becoming a builder guide
Skilled Trade: Options to Consider in Choosing a Contracting Career
11 August 2021
The world of trade and construction is teeming with contractors, some private and some commercial. Becoming a contractor does take a lot of hard work and experience, which, in most cases, is learned on the job, but all of the skills you learn can be applied to several different areas of contracting.
While many potential contractors have ambitions of one day opening their own official contracting business, or becoming an architect, the areas of expertise are quite vast. As such, it's essential to narrow your focus to a primary specialty, this way you can concentrate your efforts in one field and become known for the type of work that you provide.
You may be a jack of all trades, but specializing in everything under the sun isn't the best way to solidify your name in the contracting sphere. Here, we'll discuss a few areas of contracting that you might want to consider specializing in.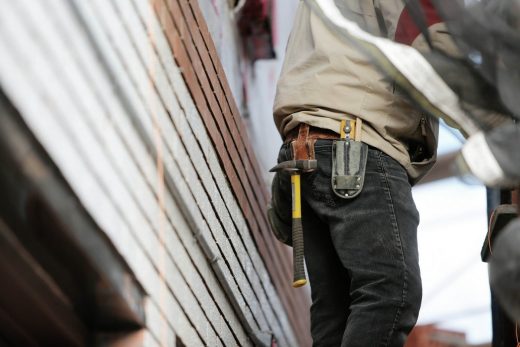 Plumbing
We all need plumbers. These men and women are those who perform the more hair-raising jobs of the trade. You not only have to have a working knowledge of plumbing systems, you also have to deal with foul smells, unclean areas, and potentially hazardous conditions.
Becoming a plumbing contractor can lead to a very lucrative career. Though you might need to begin by working on a plumbing crew as a general laborer, you can eventually become an apprentice.
Once you go through an apprenticeship and learn all the essential skills necessary to work on bigger jobs, you'll be able to apply for a journeyman's license. It's at this point where you'll also be able to set yourself up as a plumbing contractor.
While you might consider plumbing as a primary area of expertise, you don't have to limit yourself to plumbing alone. In addition, you can also specialize in irrigation and pump systems, or work for large plumbing businesses across the country.
Construction
The human population has nearly doubled since the mid-1970s. This being said, our species is constantly growing. Correspondingly, more people need more places to live. As such, we all need construction experts in order to build our homes, businesses, and other venues.
Beginning in the construction trade is a lot like the plumbing world. Most people typically begin as general laborers, while others go to a trade school or focus efforts in a vocational program while in high school to learn the fundamentals of construction and building.
In this respect, you can easily begin your career in the construction industry by learning on the job, helping out family and friends with construction jobs, or by completing a certificate program.
Once you've mastered all the necessary skills and have worked a few complex jobs, you'll be able to apply for a contractor's license. You'll need to provide proof of experience and education, pass required tests, and pay a fee. But, once you do all of this, you'll be licensed to work the big-paying jobs in your local community. And, even if you're just starting out, you can rent a commercial truck to get you from job to job until you can afford your own fleet of trucks.
Special Services Contracting
Perhaps you're really good with your hands, and maybe there are a few jobs that you really enjoy.
For example, if you're really good at building bookshelves or cabinets, perhaps this is the type of work that you can put all of your heart into. If this is the case, becoming a specialty contractor who provides a specific service might be the best path for you to take.
Specialty contractors come in all varieties. You can become a landscape contractor, or specialize in building room additions. The choices are completely up to you and your skillset.
No matter which path you decide to take, ensure that you actually enjoy the work that you're doing. It's said that if you truly love what you do, then you'll never "work" another day in your life.
Comments on this guide to Skilled Trade: Options to Consider in Choosing a Contracting Career article are welcome.
Building Articles
Carlsberg Central Office, Valby
Design: C.F. Møller Architects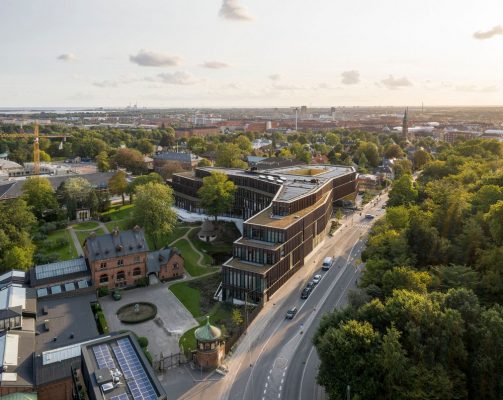 photograph : Adam Mørk
Carlsberg Central Office Valby
New Homes
Telluride Glass House, Telluride
Design: Efficiency Lab for Architecture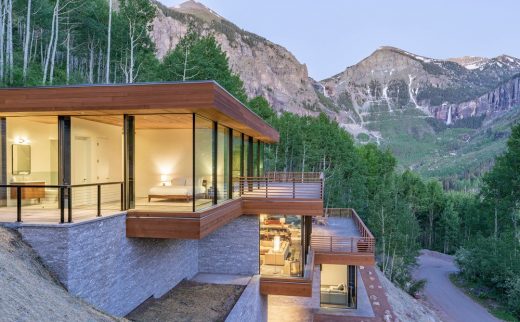 photograph : Josh Johnson
Telluride Glass House
Comments / photos for the Skilled trade: contracting career advice page welcome