Single or double storey house – which is better guide, Residential building design tips, Online property advice
Which is Better – A Single Storey or Double Storey House?
24 Aug 2021
To live in a luxurious house can bring comfort and also allows picking your own home style. It is either a single or double storey house that will meet your budget depending on the block size available. A few more things to consider in building a home, include the location, design, and the real estate market locally.
While such home plan options are a good investment, both have advantages and drawbacks that you should know. We will find out the factors that could influence your overall decision.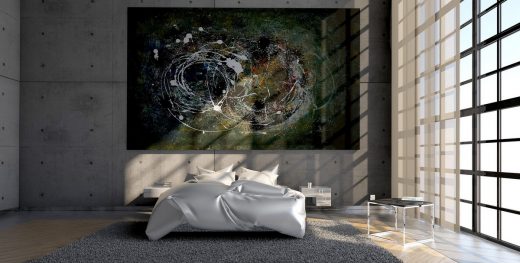 Which is Better – Single Storey or Double Storey Home Guide
Why Choose A Single Storey Home?
Single storey houses are perfect for smaller families, depending on the lifestyle of the members. Choosing a nice home layout considers your way of life and also the budget. Such a home plan will also demand a wider block to fit all the rooms, living room, and kitchen area excellently.
In terms of expenses, single storey homes can be expensive because a larger lot size is essential. However, experts can minimize the cost by providing house designs suitable for your needs.
This house plan has so many advantages. First is the increased level of safety for elders and kids as there will be no elevated areas, like a staircase. In addition to that, family members will have easier access anywhere without feeling tired going up and down.
The space would also be larger for outdoor activities. For individuals who love gardening, a single storey home is the best choice. You can also add a swimming pool for the kids and even adults to enjoy.
Perhaps the bad thing with single storey houses is the lack of privacy since every room and the living area is in one place. Also, when you clean the rooms, it will push you to clean the entire house that is for sure.
How Does A Double Storey House Become A Good Option?
Most individuals do not opt for a double storey house just because they think it doubles the total expenses. But that is wrong, though building a two-leveled home is up to 15% higher than a single storey house, it can still be reduced according to your budget.
One of the advantages is that double storey homes require a small block and so less initial cost will be needed. Despite the limited space, adding up a backyard and other outdoor amusement is also possible.
Moreover, two storey houses are intended for larger families for each member to enjoy adequate rooms. There will also be more space in the living area, as well as bedrooms upstairs. It is a matter of maximizing the allotted space with the help of professional home builders.
Seeing an amazing view is possible with double storey houses. It also benefits musicians who want to add up a room to produce some songs. There is a lot you can incorporate inside a two-leveled house that fits your interests.
Double storey houses are made of stairs which is a drawback when you are living with elders and little children. It can cause potential hazards and may not be safe for everyone in the long run. Stairs also take up a lot of space that requires more work for home builders to layout your home design.
Another issue about stairs is the convenience of moving up and down to perform daily routines. It can be tiring, especially for older ones. The best way to make stairs safer is to place a carpet so, in case of falls, there will be fewer injuries. You may also choose a moving staircase for future changes of home plans.
Does Lot Size Matter When Building A House?
Among the most important things to look for when planning to erect a house is the block size. It will have an impact on the overall style of your new home, whether it is a narrow or wider lot. This will determine which home plan best suits your budget to maximize the available block.
When you have purchased a narrow block, the best option is to build a double storey house to maximize the space. On the other side, bigger lots are more perfect for a single storey house that demands extended space for outdoor entertainment.
Home Builders That Offer Double Storey Home Designs
The best designed double storey homes are found in Perth at an affordable price. It consists of professional builders that put a value on your money with their excellent working experiences. They offer more than 60 home designs with the help of a design team to build faster and better. You can pick your desired house plan that would be good for your lifestyle and budget, which includes a 10-year guarantee.
The building process will be cost-efficient and flexible according to your needs. Professional builders will assist you in every way and ensure a strong construction for your new home.
Single or double storey house guide – Final Thoughts
Wrapping it all up, both home plans are a good investment but choose according to your lifestyle. Look for a block size that you think would work for your family before picking between a single storey and double storey house. Consider their pros and cons in making your decision not to regret over the long haul. Homebuyers would opt for the prior if safety is what matters most, as two-leveled houses are much for privacy. Either way is a good choice for your budget.
Comments on this Which is better – a single storey or double storey house? article are welcome.
Building Articles
Residential Architecture
House Design
Can you have a net-zero house?
Characteristics of a Maltese Town House
Comments / photos for the Single or double storey house – which is better? page welcome