How to build grain bin house, Permanent cable guideline, Farm building advice, Property guide, Design tips
How to Build Grain Bin House: Step by Step Guideline
July 16, 2022
You are missing out on something rather extraordinary if you haven't experienced the sight of a grain bin house yet. People are looking into compact homes and living a more minimalistic lifestyle as a response to the alarming rate at which the cost of housing is rising. Traditionally, a grain bin is used to store grain.
If a farmer wishes to clear away space on their farm, the grain bin may be rescued from one of the hundreds of thousands of farms across the country for a low cost or perhaps for free. You have a lot of possibilities because even brand-new grain bins are not very expensive when purchased. Learn how to turn a grain bin into a home, and then get motivated by pictures of grain bin homes that have already been constructed.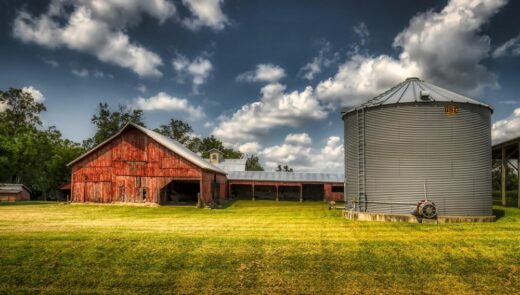 How to Build Grain Bin House Guide
What is a grain bin home?
A grain bin house is a type of home constructed with the structure of an old grain bin or silo. Grain bins are tall, circular silos made of metal that typically have conical roofs and are used on farms. A significant number of the older ones are obsolete at this point. Ingenious architects have developed ways to repurpose these materials for use in new construction projects rather than letting them go to waste.
These buildings are now used as the primary framework for residences, workplaces, barns, and storage facilities. The inside of a grain bin can be converted into a home for an entire family. They may feature all of the amenities one would anticipate finding in a residential building.
Steps to build a grain bin house
In a nutshell, the following steps make up the overall process of converting a grain bin into the structure of a house:
Obtain a container with a volume adequate for the anticipated number of users.
Create a base out of concrete by digging it up, then position the bin there.
Remove the doors and windows from the block.
If you intend to have a second or third level, you should include the frame.
Spray insulation or closed-cell foam insulation can be used to insulate the walls.
Installing the various plumbing, electrical, heating, and cooling systems are next on the agenda.
Cost for building grain bin house
The final cost of the construction project is going to be determined by several different elements. Bins may cost $30 per square foot, but the price of secondhand bins will be far lower. Prices are subject to change based on factors such as supply and demand, geographical location, and the cost of steel. The magnitude of the effect that the number of floors and the quality of the finish will have on the project can't be overstated.
How to insulate a grain bin house
Metal grain bins for sale are not designed to maintain temperature because of the material from which they are made. On the contrary, while they store grain, the vast majority of the time, they have aeration systems to maintain a constant flow of air. Therefore, for it to function as a house frame, it needs to have the appropriate insulation.
Wrapping the walls in closed-cell foam at least three inches thick can provide adequate insulation for the building. You could also use spray-on insulation, straw bales with natural plaster, ZW CABLE or rigid insulation. Both of these options are also viable options. Insulation made of  denim will likewise do the trick.
Wrap up
If you have access to reliable sources for a grain bin, you should consider converting one into a home on your own. Learn from the experiences of others and adapt the floor plans they created to fit your preferences. You will have the flexibility to make minute adjustments and will save a significant amount of money on labor costs if you choose to tackle the project on your own.
Comments / photos for the guide to How to Build Grain Bin House: Step by Step help page welcome
Building Design
Art Gallery of York University, Toronto, Ontario, Canada
Design: Hariri Pontarini Architects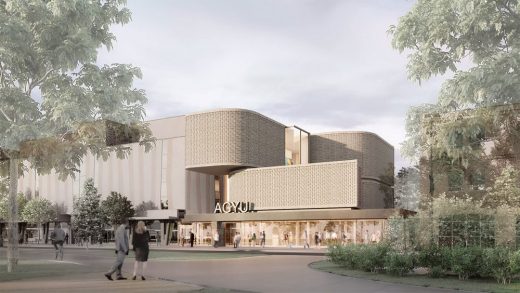 image courtesy of architects
Art Gallery of York University
Farm Building and Farmhouse Design
Constructing quality farmstead outbuildings guide
Property Articles
Kitchen Extensions – What to Consider
Comments / photos for the How to Build Grain Bin House: Step by Step Guideline page welcome