Should you get an Indian swing for your home guide, House furniture, Jhula tips, Online decor advice
Should You Get an Indian Swing for Your Home?
7 April 2022
Whether you own a small or large home, you can never go wrong with adding an Indian swing to it. Indian swings can easily highlight the focal point of any living space, whether it be indoors or outdoors. There is simply something sentimental about swings.
Maybe it's because they take you back to the days when life was much simpler. No matter what age you are, when you see a swing, it's hard to ignore the urge to sit in it. Swings have existed for as long as we can remember, and they aren't just used to entertain children, but they also serve as an alternative seating option when all the couches or chairs are occupied.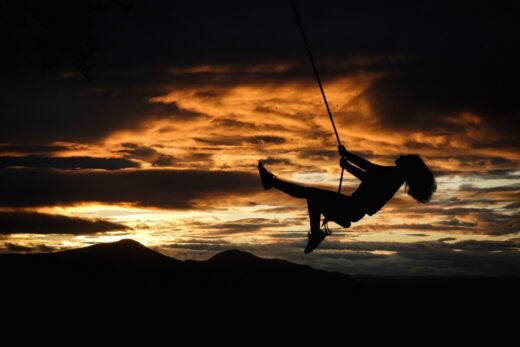 Jhula swings or what we call 'Indian swings' are a fixture in most traditional Indian homes. It's made of a plank of wood hung from the overhead beams in the house. It can also be placed outdoors or around the front porch. The swings serve as a reminder of the simpler, less complicated life together with our family. Why wouldn't you want to have an Indian swing at home? The older swings may not be considered safe for use, but there are modern varieties to it and they're usually more durable, safer, and comes in a variety of styles and designs.
The newer swings are made from solid wood and steel cable that's designed to accommodate up to 600 pounds of weight, as long as it is connected to a joist in the house. Most modern Indian swings are made from treated and polished wood. They are sturdy and durable, but light enough to be suspended from the cables. These swings have become popular modular pieces of furniture, and they can be customized according to the preferences or needs of the person or persons using them. You can use these swings for seating, for lounging, or for relaxing—it all depends on you!
Below are other reasons why it makes sense to get an Indian swing for your home.
They are Functional and Delightful
You simply can't just hang Jhula swings or Indian swings in your home and treat them as a decoration. These pieces of furniture are meant to be used. It's not only visually appealing, but it has practical value too! You can use it as an additional seating in case there is no more seating space in a room. Unlike a sofa bed or couch, it doesn't take up much space because it is suspended from the ceilings. You can even have it hung in the kitchen nook, add a little table across it and make yourself a cozy little breakfast cubicle. It's a simple way to make your breakfasts more fun and relaxing.
Modern Indian swings now come with a built-in backrest which you can move around, so you can transform the swing into a chair, or an elongated swing that allows you stretch your legs. There are even swings that can give you two to three seating spaces.
There's no denying that swings have a special kind of charm to them. They bring back good memories of our youth, and they make you want to just relax and enjoy the moment by yourself for a little bit.
It's also possible to add your own designs and customizations to the swings, such as pillows in your favorite colors or design.
They are Affordable and Easy to Use
Indian swings are affordable especially when you compare them to other furniture pieces with the same function. Furthermore, you can get 3 different styles with one swing—isn't that such a good deal? There's no doubt couches and sofas are comfortable, but they are quite bulky, heavy, and quite expensive and when you do decide to get one, it might end up eating so much space in a room. If you're looking for a cheaper, less space-consuming alternative, then the Indian swing is a great choice!
Modern Indian swings come with removable backrests so you can transform it into a chair that seats two people. This is great for when you have guests over. You can also turn it into a hanging divan when you are just by yourself at home. There's no need to use any special tools or equipment to change up the look or style of your swing. Simply remove the backrests and snap it on the sides that you want to it attached to.
Lastly, this type of swing is easy to install, and you can use it immediately after. You only need to know if the joists where you hang the swing from are of the correct size. Then you simply attach the cables to the planks, and you're done! You can adjust the height of the swing according to your preference or you can just leave it as it is. If you decide to install the swing outdoors, simply remove it from the joists and move it to the new area. Easy peasy!
You Can Buy These Swings Online
If you're interested in buying Indian swings but don't know where to look, don't worry because you can order them online! Thanks to the internet and modern advancements, it is now possible for us to place orders for everything we need right at the comfort of our own homes. You can order everything online even furniture! All you need to do is look for an online shop or supplier that sells Indian swings and then you can send them a message, visit their website and make a purchase on their site. It's so easy, fast, and super convenient! You don't have to go all the way from your home to the store to find the swing you want.
But it would be wise to check at least two or three online shops or websites first before you make your purchase. This is so you can compare the prices and quality of the products they carry. You can also check reviews of the sites or sellers to make sure you're purchasing from a legit site. Once you've made your purchase, you just need to wait at least three days for them to deliver your orders to your door, then you can install them and enjoy your swing!
Comments on this guide to should you get an indian swing for your home article are welcome.
Furniture
Furniture Posts
Vital rules of bedroom furniture placement tips
How to choose the perfect furniture for your garden
Give your Old Wood Furniture Pieces a New Look
8 tips to help you buy new furniture for your home
Building
Residential Property Articles
Comments / photos for the Should you get an Indian swing for your home? advice page welcome