Selecting the Best Woodworking Equipment Guide, Building Tools Tips, Wood Work Advice
Selecting the Best Woodworking Equipment
3 Nov 2020
As a novice woodworker the tools you need would be fairly different to that which a professional would use. At the start or even at the intermediate level, you would want good quality woodworking equipment and a quality carpenter tool belt to keep the tools perfectly arranged. You don't need to buy expert level products costing thousands, but you do want your tools to last. In this article we look at some of the woodworking equipment you would most likely need and mention some of the good quality brands you might want to look at. Let's start with looking at the types of equipment you would need.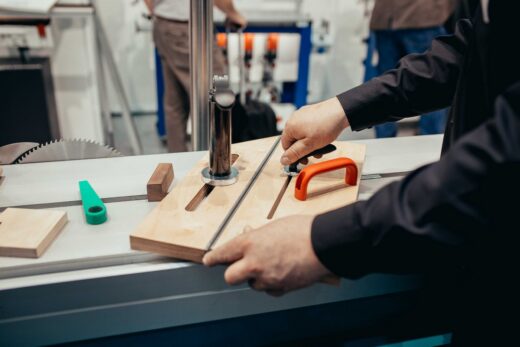 photo © RUWI GmbH – https://ruwi.de/en/
Selecting Best Woodworking Equipment advice:
Choosing the best saws
Being able to cut the wood into the lengths you need, removing rough areas and generally shaping the wood to your needs will require the use of saws. Circular saws are quick and efficient when it comes to cutting through wood. You would need to ensure you have the right blades for the purpose. Crosscut blades are for cutting against the grain while ripping blades work better with the grain (along the length of the board).
If you are looking to make more intricate cuts or detailing then a jigsaw would be a good tool to add to your arsenal. A jigsaw can also be used for rounding or shaping edges and can add a touch of professionalism to your woodwork.
A hybrid table saw looks like a cabinet saw and is a stationary saw. It's appearance is that of a cabinet maker saw but the performance is more of a contractor saw. Try brands such as Powermatic, Grizzly, Shop Fox and Woodtek. This is a good intermediate table saw.
A cabinet saw will be more expensive than a hybrid saw and will be heavy and quite sturdy. This is usually built to last and offers speed, power and precision. These saws are usually high end and aimed at professional woodworkers. If you decide to purchase a cabinet saw, some of the best brands are SawStop, Powermatic, Grizzly Industrial and Baileigh.
If you are cutting a variety of materials such as metal, plastic and lumber you might want to consider a bandsaw. They are also considered to be the best for resawing. They are available in various sizes and you may want to start with a smaller one with a multi-purpose blade when you need to do a lot of cutting.
When it comes to making a lot of cuts or you need a powerful saw, then a table saw would be an option. A handsaw is unlikely to meet your needs if you are going to be doing a lot of cutting. Some of the quality brands for table saws include: DeWalt, Milwaukee, Makita, Grizzly, Bosch, Shop Fox and Ryobi.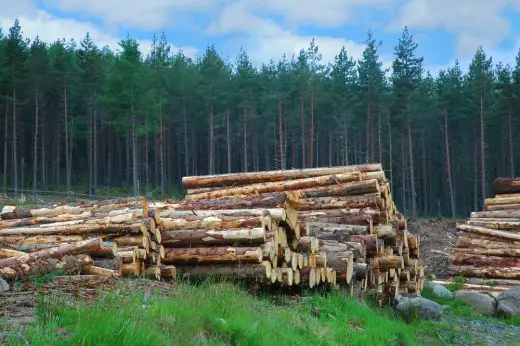 Handsaws
This is one of the first tools you need to have when you start with woodworking. Even if you have a variety of power saws there is always a need for a handsaw. Handsaws are portable, light and can get into spaces most saws can't get.
They can also be used for precision cutting. They are fully manual and you don't need power to be able to use them. There are various handsaws available such as crosscut, ripping and combination saws. They are great to have on hand so you are able to finish up a job even if you don't have power available. Good brands for handsaws include: Stanley, Irwin, Greatneck, DeWalt, Vaughan and Crown.
Drilling tools
A handheld power drill is a versatile and convenient tool. It can be used for a lot more than just drilling holes. They can be used for removing and putting screws or even as a rasp to smooth edges if you have the right attachments. A cordless drill can used if you are working somewhere your power drill won't reach or there is no power. If you are looking to only get a single drill to start with, go for a corded model as it has better longevity and torque than battery operated drills.
For cordless drills, look at an 18-volt model which has a reasonable strength even if it may cost slightly more than the 14-volt models. You can normally purchase keyed or keyless chuck types. Medium chucks of 3/8" are more commonly used. If you are looking for a heavy-duty chuck, then look at a ½" chuck size. Good quality brands include Black and Decker, Bosch, Makita, Ryobi, Skil, Workpro, Milwaukee, DeWalt and Hitachi.
Sanding tools
Wood looks beautiful once it is smoothed and finished. Once you have finished putting together a piece of woodwork you will want to sand it and refine it so it feels and looks great. While hand sanding can be effective, it can take a long time and is not the most efficient way to finish off the project. A belt sander or orbital sander can offer a faster and more thorough option.
Besides a power tool for sanding you might also want to purchase a sanding block for getting into all the nooks and crannies. Try and get good quality sandpaper so you can replace it less often as you work. Some of the best random orbital sanders are made by brands such as DeWalt, Ridgid, Kobalt, Makita Black and Decker and Ryobi. For corded sanders Bosch, Metabo, Ryobi and Milwaukee brands may be a good option. Branded sandpaper is usually the better option as well for durability.
Planes
A plane has a fixed blade for shaving wood fibers so that they can be smoothed easier and leave a flat plane. This is especially helpful if you are using rough lumber and not pre-prepared wood. This helps finish the wood before sanding as well. Various planes are available such as jack planes, joining planes, block planes and others. You would need to look at planes with blades that suit your needs.
Hand files
A hand file can be used to shape and smooth wood. They can also be used to sharpen the blades of woodworking tools and other equipment. They are fairly cheap and come in handy for a variety of tasks. Look at purchasing a few different hand files as well as a rasp. Mill files are good for tight areas while half-round files work great on curved areas. Hand files need to be replaced when they become blunt as they cannot be resharpened.
Mallets and hammers
Mallets and hammers are not the same and are used for different functions. It is important to have both in your woodworking equipment kit. Hammers can be used to pull things apart using the claw end or put things together using the hammer end. There are various types of hammers and while a carpenter's hammer is a good option, you might want to look at adding a few other hammers into your equipment box.
Hammers differ in head size and design as well as weight. Smooth heads are usually used for finishing. Serrated faces such as on framing hammers are used to grip nails or fasteners. The claw design can also change in curve and length depending on the purpose. Handles need to be comfortable and a composite or wood handle is recommended for woodworkers. Steel is generally used when the surface can handle more shock but requires a higher driving force.
Hammer weight is also important. Lightweight hammers are around 8 to 10 ounces while heavy duty ounces can weight up to 32 ounces. For basic woodworking, a finishing hammer and tack hammer are a good starting point. Framing hammers are not usually required for general woodworking.
Mallets do not have metal heads and are designed for soft blows. A mallet is often used with chisels to reduce impact marks. Most mallets have heads that can be swapped out for other sizes and dimensions.
Mallets on the other hand are made of wood or leather rather than having a metalhead and are designed to leave softer blows, which make them perfect for use with chisels, and leaves fewer impact marks than hammers. Mallets also tend to have removable heads so you can switch those of different sizes and dimensions at will. Mallets absorb shock and allow for most consistent pressure than a hammer.
Measuring tools
Measuring is step one in any woodworking project. If the initial measurements are incorrect you are not likely to end up with a good finished product. Tape measures and squares are a good place to start when it comes to measuring tools.
Some of the more common measuring tapes include retractable steel tapes for smaller measurements or flexible reel tapes for measuring longer lengths. Folding rules can also be used for smaller jobs. They are rigid and offer high accuracy. Straight edges and yardsticks are good options for laying straight lines and for quick take-offs. Some quality tape measures include brands such as Stanley and Craftsman. You might also want to purchase a spirit level for projects such as shelving.
Some of the squares you might want to add to your arsenal include : framing squares, combination squares, try squares, bevel squares and mitre squares. These will help with angles and transferring patterns. Compasses, dividers and depth gauges are also inexpensive but invaluable tools to have on hand.
Screw Gun
You would most likely already have a set of screwdrivers as screws are most commonly used in woodworking. A powered screw gun can help you remove or place screws quicker and easier. You can also get these in cordless versions for convenience. Screw guns prevent any slippage when driving in screws due to the shape of the chuck.
Work station
A workbench is important for anyone wanting to tackle woodworking projects. Where possible, purchase the best possible workbench you can afford so it can last you for some time. Some of the features you would want to look for is that it is made from hardwood and is solid. It should also allow for some adjustment for levelling. There should be at least one, preferably two different sized vices attached. It should be free-standing so you can work from any side. Drawers underneath are useful for tool storage.
The second item you need for your workstation is a few sawhorses. These can be made from fiberglass, steel, wood and other materials. While you can probably manage with 2 to start with, most woodworkers find they need more than this eventually. You can always make your own as your first project.
Selecting Best Woodworking Equipment – Safety Gear
Safety first! Working with tools can be dangerous. It is important that you use gloves and safety goggles as a minimum. When working with power tools you may also want to include hearing protection. Sawdust can be irritating and working with varnish and paint can put toxic chemicals into the air. Use a respirator and work in a well-ventilated space as far as possible.
Woodworking can be a hobby or a way of life. Whether you want to make 1 bench or build an entire dining suite, having the right tools is important. Check before each project that you have the tools you need before you get started and it will save you a lot of frustration. There are many more tools than what was listed here, but they may not be needed when you first get started with woodworking. If you decide to make this a long-term hobby or start making wood items professionally you might want to upgrade your tools. You can look at brands such as Jet, Laguna and Powermatic for equipment such as bandsaws, drill presses, lathes, jointers, panel saws and shapers.
Comments on this Selecting Best Woodworking Equipment advice article are welcome.
Woodworking
Woodworking Equipment Posts
Guide to CNC Machining and its purposes
How to plunge cut with a fixed base router
CNC designed architectural interiors with wood routing
DAKO leading producer of high-end joinery products
Building Articles
Comments / photos for the Selecting Best Woodworking Equipment Guide page welcome