Trusted Sculpt Your Hills with a Riding Lawn Mower Advice, Home garden DIY tips, Grass cutting guide
Sculpt Your Hills with a Riding Lawn Mower
1 Apr 2020
Sculpt Your Hills with a Riding Lawn Mower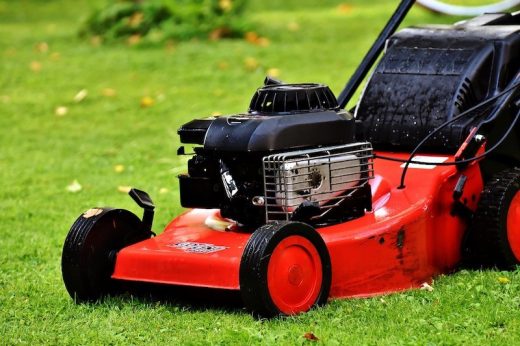 Many of us actually enjoy cutting the lawn! On a sunny day, when there are no other demands on our time, a leisurely walk behind the lawn mower, carefully making sure you go up and then back to get the required stripes, is a relaxing and enjoyable experience. Especially when, once you have finished, you can settle back with a well-deserved drink and admire the fruits of your labour! A well-mown lawn is, after all, a very beautiful adornment in any garden, no matter the size or shape, so it's a job well done!
But for some people, the idea of walking behind a lawn mower is a chore! And then there are people for whom it is not practical. The latter are those who have exceptionally large lawns and gardens, or who have grassed areas that are not flat. A lawn with hills is not likely to be found in a city, but if you live away from the built-up areas and have a large expanse of land, there may be hills to deal with. You want these to look beautiful, too, but walking up and down them pushing a mower is simply not an option!
Ride-on Lawn Mower
What is the answer? It's the ride-on lawn mower. These very neat machines are designed of large yards and gardens with substantial areas of lawn – some people use them even for lawns that are simply a bit bigger than the average – and they make life a lot easier.
They also make it possible to mow hilled areas with greater precision, which can be very difficult with a regular mower. There's further advice about these devices here if you want to check them out.
So, how do you set about finding the right riding lawn mower for your garden and outdoor spaces? Let's have a look at these machines in more detail.
What to Look for in a Riding Lawn mower
The market for riding lawn mowers is populated by many different brands offering a wide range of options. There are several factors you need to consider, so let's have a look at the most important:
Power Source – most ride-on lawn mowers have a small gas-powered engine. These tend to be around 18 to 20hp, which is enough for powering a mower up and down hills, and will give you plenty of flexibility. A small selection of ride-on mowers are electrically powered. These are not as powerful or versatile but, if you need one for a smaller garden, might be worth looking at.
Cutting Width – This is perhaps the most important aspect of a ride-on mower. The cutting width is the area that the blades will cut when you use your mower. Much as a push-along mower will cut perhaps a foot or 18 inches thanks to WidthWidth of its blades, so the similar cutting blades of the riding mower have a set dimension. However, it does tend to be larger, which is another benefit of these models.
If you have a look at Traditional Gardening's guide to the best ride on mowers, it gives you a good idea of the cutting area you can expect to see. Smaller models, perhaps best for medium-sized gardens, tend to have a cutting width of 30 inches. This is fine for use on hills, but you might want to look at one of the heavy-duty models with a width of as much as 52inches.
Speed Control – you need a riding mower that offers you variable speed control. If there are obstacles and if you are putting on a hill, you want to control rather than just outright speed. This is for safety as much as it is for efficiency. Check what influence you have over how fast your mower is going at any one time and the more, the better.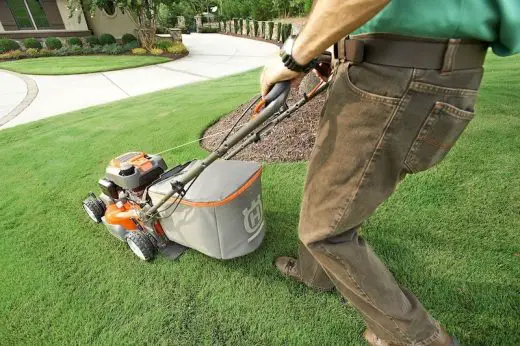 Handling Hills and Bumps – one of the most important features if you are dealing with a hilly yard is that of ride height. Most good riding mowers are fitted with adjustable ride height settings. This allows them to be driven over uneven ground, and as such may be essential if you are using your mower on hills. Also, check that you can adjust the cutting height; not everyone wants to give their lawn a crew cut! Most of those reviewed have full adjustability.
Ease of Use – our final point is that you need a riding mower that is easy to use. Some do come with somewhat complex controls, while others are easier to handle, and it's certainly worth checking customer testimonies to find the one that gets the best reviews for ease of use.
Sculpt Your Hills with Riding Lawn Mowers
The above are the main factors to consider when you are looking at buying one of these very impressive labour-saving machines, and we advise you also to set a budget before you start looking. Meanwhile, check the reviews and get yourself a riding mower, and you'll enjoy the job even more!
Comments on this guide to Sculpt Your Hills with a Riding Lawn Mower article are welcome.
Landscape Architecture
Landscape Architecture : news + key projects
Landscape Architects : Key Designers
Grant Associates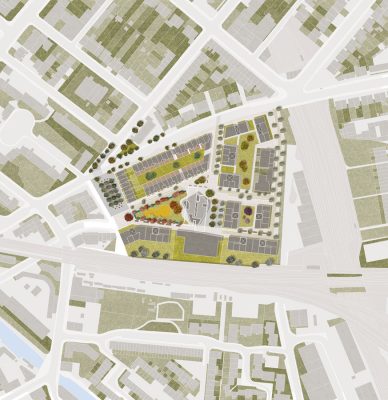 image : Grant Associates
Comments / photos for the Sculpt Your Hills with a Riding Lawn Mower Advice page welcome