LDA Design news, English landscape architects projects, British public realm designs images
LDA Design Landscape Architects
Contemporary Landscape Architecture Practice, Bath, England, UK: Projects + Office News
post updated 20 October 2023
LDA Design News
LDA Design Architectural News
20 October 2023
Battersea Power Station Public Realm, London SW11 a Finalist at Building Beauty Awards 2023
LDA Design for Battersea Power Station Development Company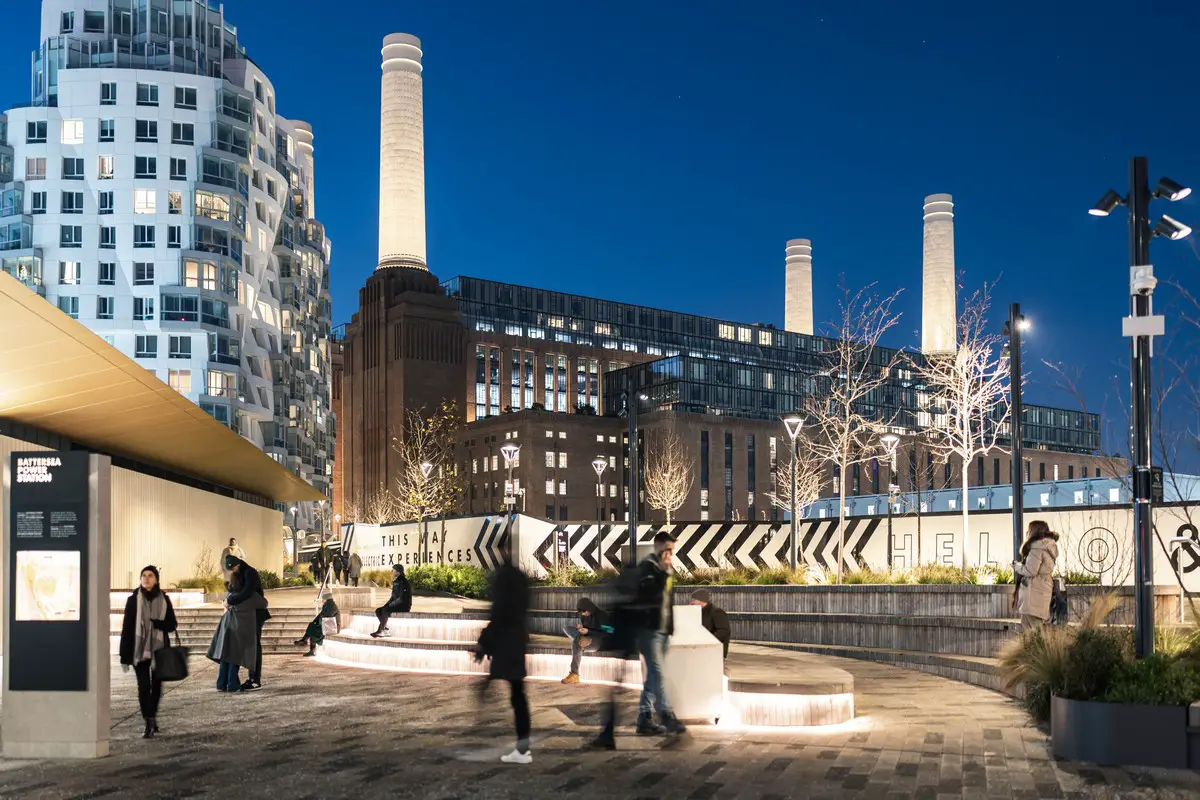 photo © Neil Speakman
The long-awaited renewal of Battersea Power Station has been a triumph, propelling Giles Gilbert Scott's leviathan from the throes of dereliction to a new life as a leisure and retail destination:
14 June 2023
Lee Valley Ice Centre opening, Waltham Forest, Lee Valley, east London, southeast England, UK
Architect: FaulknerBrowns Architects ; Landscape Design: LDA Design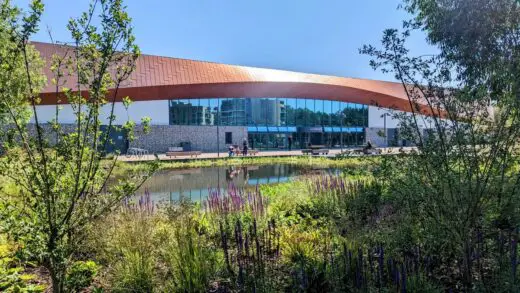 photo courtesy of LDA Design
Lee Valley Ice Centre London building
7 Apr 2022
LDA Design recruits new Head of Infrastructure Planning
Catrin Jones joins LDA Design as Head of Infrastructure Planning. Her appointment reinforces the continuing expansion of our team and planning and strategy services in support of infrastructure consenting and delivery.
Catrin is a highly experienced planner and has worked on complex infrastructure and renewable energy projects in Wales and across the UK. She joins from her own independent strategic advisory company, and previously Savills.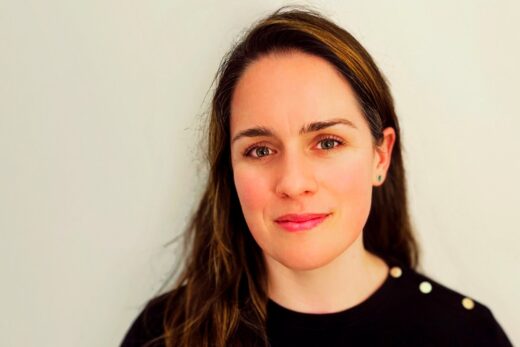 photo courtesy of architects office
Catrin has more than 15 years of experience in the sector. She was Policy and Strategy manager for Tidal Lagoon Power where she secured a Development Consent Order for the world's first tidal lagoon in Swansea Bay. She led on advising on major development at the Environment Agency and on policy development in Sydney for New South Wales State Government.
"Catrin's appointment is an important milestone in the growth of our strategic, environmental planning and consenting offer, and a really great fit," said Martin Herbert, LDA Design's Head of Planning.
"Catrin specialises in environmental and sustainable policy and has been involved in a number of innovative first-of-a-kind projects in hydrogen, carbon capture and tidal, so we are delighted that she's joining to lead our major renewable energy infrastructure projects, providing strategic advice and nature-based solutions."
"Catrin brings strong creative and strategic skills to reinforce our consultancy offer and to help support our clients in delivering good infrastructure outcomes," said Alister Kratt, Head of Infrastructure at LDA Design.
LDA Design has helped secure consent for over 800MW of solar power. We are currently promoting over 1000MW of solar energy projects in the UK, which include some of the largest in the planning system to date. We have also worked on numerous onshore wind developments since the industry's infancy. This translates to 4,500MW of offshore and 335MW of onshore wind farm development with our most recent involvement with Ørsted at Hornsea 3.
Catrin commented on her appointment: "Securing a renewable energy mix for the UK is critical. We've seen such growth in this sector over recent years and LDA Design has played a pivotal role in this market from its infancy, so this is an exciting move for me."
Catrin's recruitment follows other recent appointments to increase LDA Design's capacity to provide integrated strategic advice to clients. The appointment of directors, Andy Dowding and Tom Perry, is helping LDA to grow its expertise in urban design, planning and inclusive design so that we can tackle some of the fundamental issues the planning system should help to address. This means enabling projects to build in climate change resilience, maximise opportunities for improvements to biodiversity, and create places that promote social inclusion, and health and wellbeing.
28 Mar 2022
Battersea Power Station opens new children's playground and park area, Southwest London, UK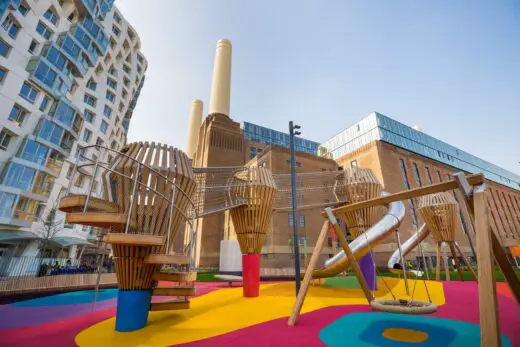 photo : Charlie Round-Turner
Prospect Park Battersea Power Station children's playground
The Prospect Park playground and park area is located in the third phase of the Battersea Power Station development next to the Gehry Partners designed Prospect Place, which will begin welcoming residents shortly. LDA Design also designed the playground to feature areas suitable for all ages so children can discover fun new elements as they get older.
18 Mar 2022
Alfred Place Gardens, Camden, North London, England, UK
Landscape Design: LDA Design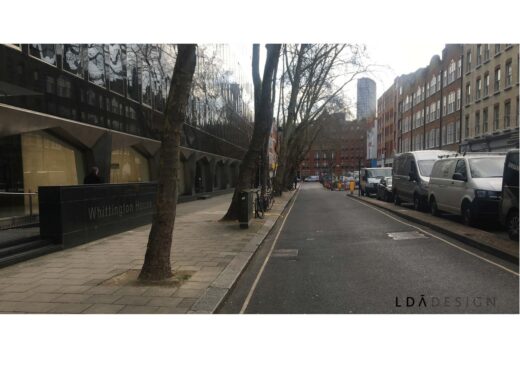 photos © LDA Design
Alfred Place Gardens
Until works began, Alfred Place was an ordinary, vehicle dominated back street parallel to Tottenham Court Road. Now renamed Alfred Place Gardens, it is Camden's first new park in the area for 25 years. The park is part of a major rethink of streets and spaces across the West End aimed at providing a better experience and a healthier environment.
1 Feb 2022
Andy Dowding joins from Savills
LDA Design continues to grow its masterplanning and urban design expertise with the appointment of Andy Dowding as a director.
Andy Dowding joins from Savills where he led their London urban design team. He has over two decades' experience of creating sustainable places that bring about positive change for communities. Andy has worked on major outline planning applications, town centre masterplans and design feasibility studies. He had previously worked for Allies and Morrison, on projects including King's Cross Central, Olympic Legacy and Hereford Old Market.
Andy Dowding: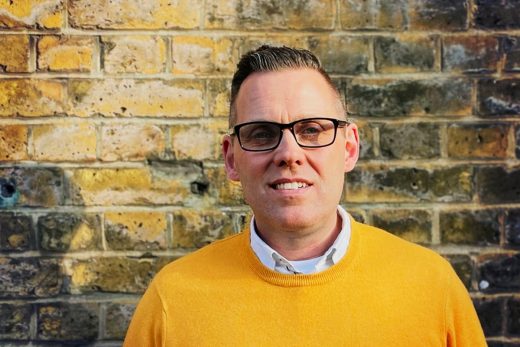 Andy joins an LDA team whose landscape-led approach to masterplanning has been recognised for responding to the big issues of our time, including net zero, nature recovery and social equity. LDA's development and regeneration market continues to go from strength to strength, with a run of award-winning projects in the UK and overseas, including Better Queensway, Southend-on-Sea; Oktyabrysky Island in Kaliningrad; and UCL East.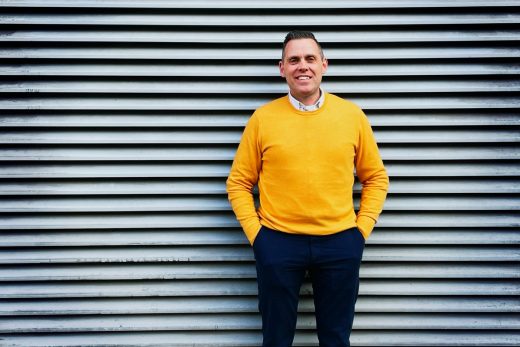 Mark Williams, Head of Development and Regeneration at LDA Design, said "We are delighted to welcome Andy, and he brings a wealth of experience in masterplanning complex projects around the UK. Working closely with Tom Perry, LDA's Cambridge studio lead, Andy will focus on further strengthening our offer and growing our business in the East of England, as well in London and across the UK."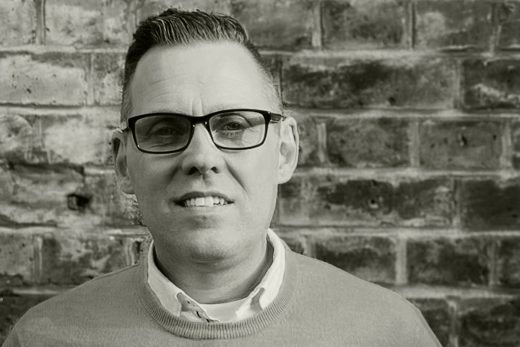 Andy Dowding commented: "I am thrilled to start an exciting new chapter with LDA Design, with a focus on delivering exceptional places for people, place and the environment".
Previously on e-architect:
9 Sep 2021
Reimagined Strand Aldwych, London, England, UK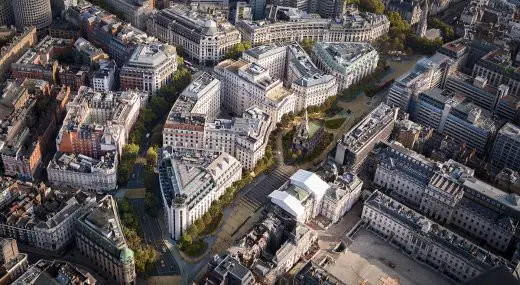 photos © Westminster City Council / LDA Design
Reimagined Strand Aldwych
Ambitious proposals by Westminster City Council and LDA Design to convert busy roads into new public spaces at the Strand and across the Aldwych are now underway.
4 Jun 2021
Broad Street Oxford Public Space, Oxford, England, UK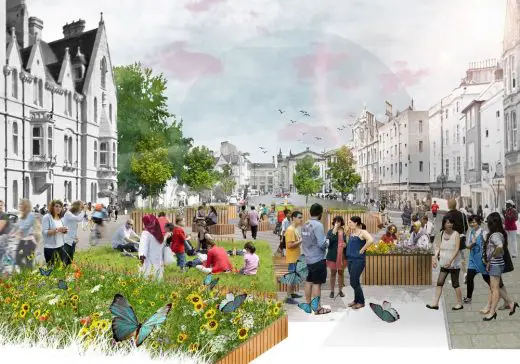 image courtesy of landscape architecture practice
Broad Street Oxford Public Space
The project is designed to green this part of Broad Street with lawns and wildflower meadows. The Council hopes the public square will host community and arts events over the summer. In submitting the plans, the Council is seeking to support post-Covid economic recovery in the city centre with a safe and vibrant car-free space, and to inform long-term options for creating better civic spaces.
27 June 2020
King Street Pedestrianisation, Bristol, south west England, UK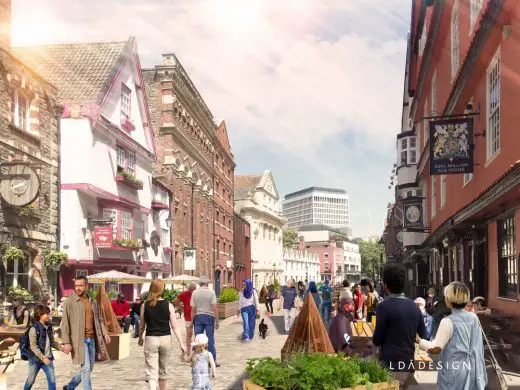 image © LDA Design
King Street Pedestrianisation Bristol
One of Bristol's most iconic streets is set for transformation on 4 July, after a successful campaign for pedestrianisation.
From 4 July, historic King Street will be free from motor vehicles along its entire length, creating a new open space and place to socialise in the heart of the city.
19 June 2020
International Quarter London Landscape, Queen Elizabeth Olympic Park, London, UK



image © LDA Design
International Quarter London Landscape
LDA Design has won a mini competition to create a playful 'super nature' setting for Alison Brooks's new residential towers on the edge of Queen Elizabeth Olympic Park. The towers are part of IQL (International Quarter London).
post updated 24 Apr 2020
LDA Design appoints new Head of Planning
Martin Herbert joins LDA Design as new Head of Planning. Martin will continue to grow the practice's planning offer in masterplanning, major mixed-use development and regeneration, infrastructure and energy.
Martin has 40 years' experience as a chartered town planner. He began his career with 10 years in local government before moving to the private sector, where he has worked on strategic-scale projects including garden communities, urban extensions, national strategic infrastructure projects and commercial/mixed-use new developments. He is experienced at growing planning teams and at integrating masterplanning, landscape design, environmental assessment and transport with planning consultancy.
Martin Herbert, LDA Design Head of Planning: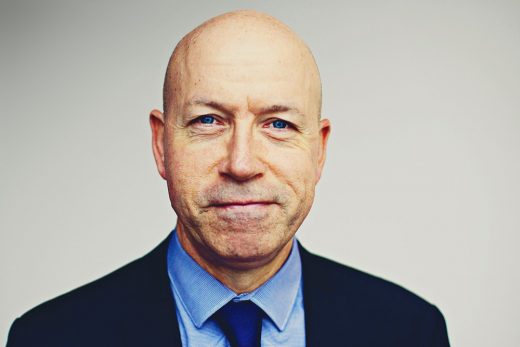 Martin was previously Planning Director in London with WYG where his focus was on promoting land for development through the local plan process. He was strategic lead for the West of Braintree Garden Community. Martin has also worked on high-profile infrastructure schemes such as the Thames Tideway Tunnel and the Emirates Airline Cable Car.
Commenting on his appointment, Martin said: "LDA Design has a strong planning team who are bringing forward great sites such as Coypool in Plymouth with Homes England. I believe there are huge opportunities ahead for integrated planning, masterplanning and environmental services, because of the growing emphasis from Government and demand from the public for the creation of well-designed high quality and healthy places to live and work.
2 July 2019
Battersea Power Station Roof Terrace, London, England, UK
Design: LDA Design with James Corner Field Operations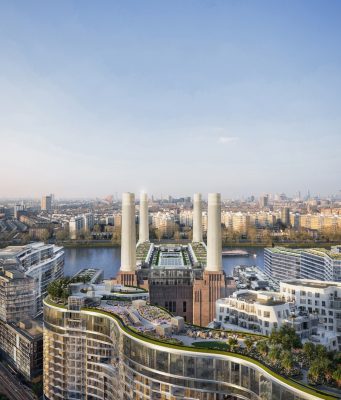 image courtesy of architects
Battersea Power Station Roof Terrace
Residents and visitors to London will soon be able to enjoy panoramic views from one of Europe's largest roof terraces, part of the transformation of Grade II* London industrial icon, Battersea Power Station.
21 June 2019
Milner Square wins Children's Play award, Barnsbury, Islington, North London, England, UK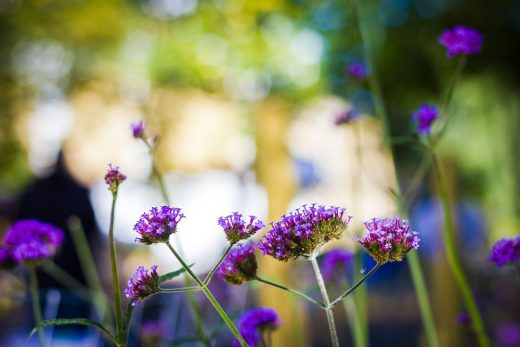 image courtesy of architects
Milner Square Islington
A revamp of a once-neglected Georgian garden square in Barnsbury, Islington, by LDA Design, has been named the overall winner of the Children's Play category in this year's Street Design Awards.
18 May 2019
Coypool Park Plymouth, Plymouth, Devon, Southwest England, UK
Planning and masterplanning: LDA Design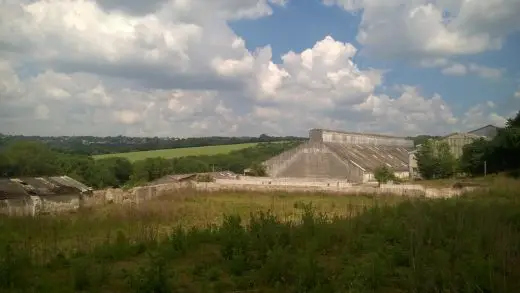 image courtesy of article provider
Coypool Park Plymouth
Homes England has appointed Cognition Land & Water Ltd as contractors for one of the largest demolition contracts this year in the Southwest, which is a major step forward in delivering new homes at Coypool Park in Plymouth.
13 Feb 2019
Liveable Exeter, Southwest England, UK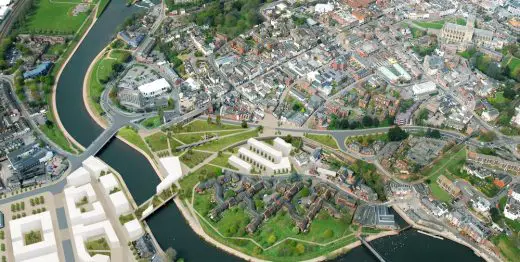 image courtesy of architectural office
Liveable Exeter Housing
Liveable Exeter shows how the Council's plans for 12,000 new homes by 2040 will benefit existing communities.
5 Feb 2019
A traffic-free vision for London's historic Strand Aldwych by LDA Design
Consultation is now open on ambitious plans by Westminster City Council, supported by LDA Design, to transform the Strand in Aldwych, one of London's most famous streets, into a safer and more enjoyable place. The proposals include removing traffic along a 200-metre stretch, creating an exciting new piece of central London public realm.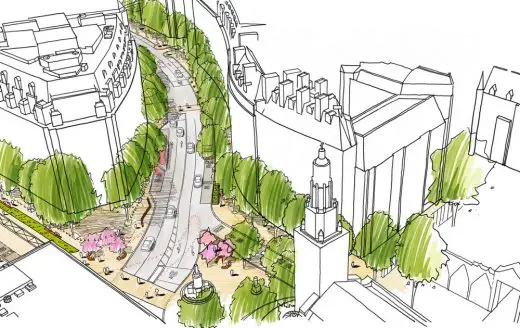 The Strand/Aldwych project includes the historic east/west link of the Strand and the Aldwych, which was built in the early 1900s. The area is home to Somerset House, King's College London, LSE and St Mary le Strand Church (grade I* listed), as well as theatres, hotels and the Courtauld Institute of Art.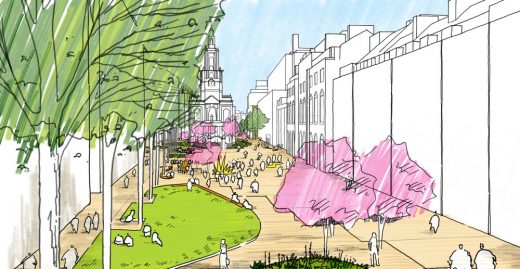 Derived from the Old English word 'strond' meaning the edge of a river, the Strand has been a principal London street since AD 190, later becoming a historic processional route from the Palace of Westminster to St Paul's Cathedral. It is also a gateway to the capital's Theatreland and is used by an estimated 14 million people a year.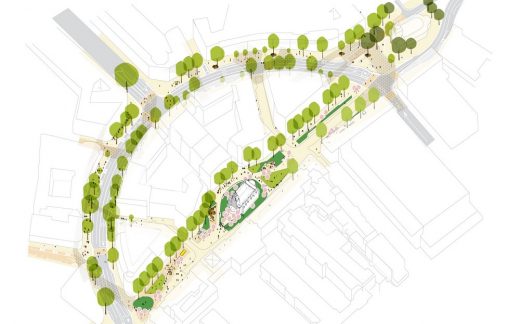 Today, Strand Aldwych is a notorious bottleneck for traffic heading from the City into the West End, with poor quality public spaces. Westminster City Council proposes to invest £28 million to transform it into an inviting, world-class cultural and learning quarter.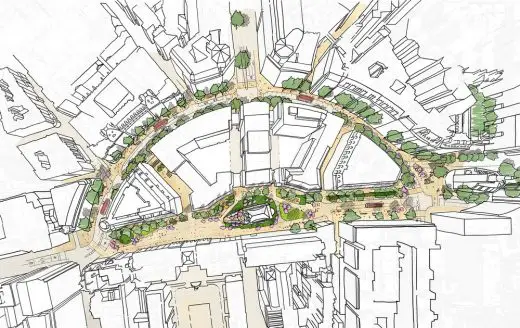 LDA Design, working closely with the Council and stakeholders, has developed concept ideas for an animated, everyday place by closing the Strand to traffic from the junction at Arundel Street to the east and the junction with Waterloo Bridge to the west. Putting people first, and before cars, potentially allows for the creation of a flexible and democratic public plaza adjacent to Somerset House and a garden space around St Mary le Strand Church, creating a new sanctuary in the city. Pavements along Aldwych could be made wider and decluttered, making navigation easier for pedestrians whilst also providing additional places to sit. These moves would help to resolve the key challenges of congestion, pollution and safety.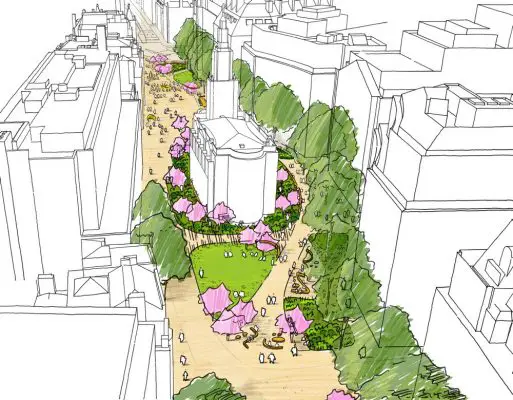 LDA Design director and project lead, Cannon Ivers, said, "This is a once in a lifetime opportunity to create new gardens, lawns and flexible public space at the heart of one of central London's most important thoroughfares.
"The plan reimagines Strand Aldwych as a place that is connected to the life taking place around it. It seeks to encourage exchange between students, academics, creatives, visitors, those working in the area and nearby residential communities. Designed to be lively all-year-round, Strand Aldwych could be a space where art is made not displayed; where dance is rehearsed not performed. For the first time, people could be tempted to linger in this area."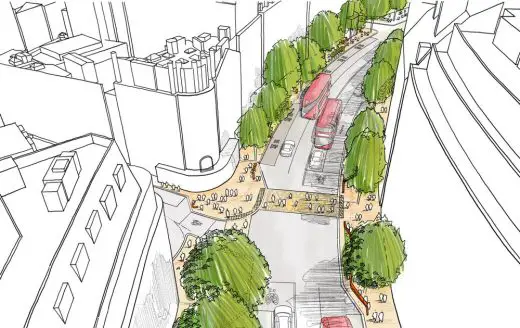 Consultation on the concept closes on Wednesday 13 March. Feedback will then be analysed, with more detailed designs released for further consultation later in the year.
The proposals are currently on display at 171 Strand.
Please visit https://strandaldwych.org/ for more information.
LDA Design News 2018
30 Nov 2018
LDA Design's Kirsty Barker to row the ocean, for the ocean
LDA Design landscape architect and senior consultant, Kirsty Barker, is about to set off on an epic adventure.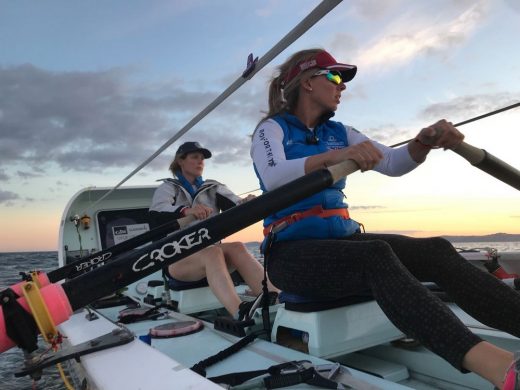 photos courtesy of LDA
Kirsty is part of the four-woman Row for the Ocean team taking on the world's toughest row, 3,000 miles across the Atlantic Ocean in the Talisker Whisky Atlantic Challenge. The race, which begins in just under two weeks, starts in the Canary Island's La Gomera and ends up in Antigua.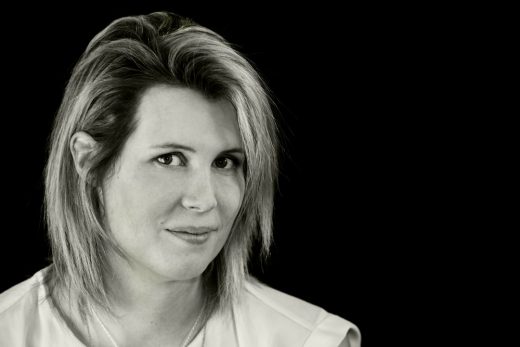 The Row for the Ocean crew, sponsored by LDA Design, is one of only twenty eight teams competing. The quartet will row in pairs for two hours and rest for two hours, around the clock. They aim to break the world women's record for the fastest crossing, which stands at 34 days. In adverse conditions, the row can take up to 70 days.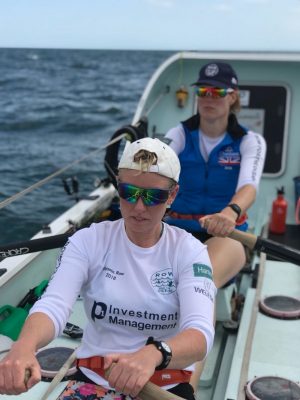 Kirsty is joined by Rosalind Holsgrove-West, Kate Salmon and Laura Try. The team, who were brought together by their passion for adventure, are raising awareness of the plastics crisis affecting our oceans. They are racing in support of NGO Surfers Against Sewage and a Plastic Free Exeter, which aims to make the city plastic-free by 2020.
26 Nov 2018
Views sought on people-focussed vision for Edinburgh's George Street, Scotland
Architects: LDA Design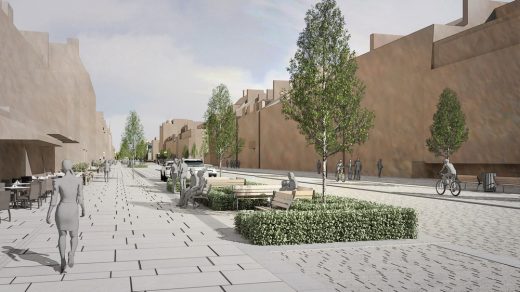 render Courtesy LDA
Edinburgh George Street Landscape Regeneration by LDA Design
Edinburgh's City Council has unveiled plans to enhance the civic grandeur of George Street, one of the Scottish capital's principal shopping thoroughfares. The scheme, which feeds into a citywide vision for long-term growth, will help Edinburgh to remain a vibrant place to live and visit.
3 Sep 2018
Thamesmead Landscape Regeneration, Bexley, Southeast London, England, UK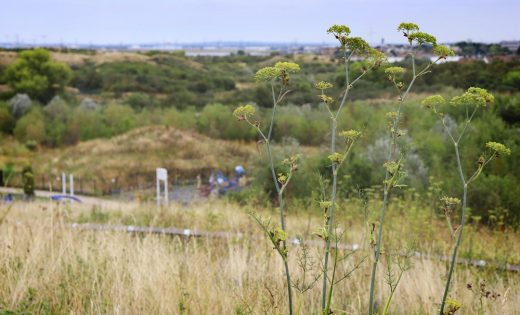 image Courtesy LDA
Thamesmead Landscape Regeneration by LDA Design
Peabody, one of London's oldest and largest housing providers, has appointed a consortium headed by LDA Design to set out a landscape-led vision for the regeneration of Thamesmead in Southeast London.
3 Aug 2018
Camden Council West End Project, North London, England, UK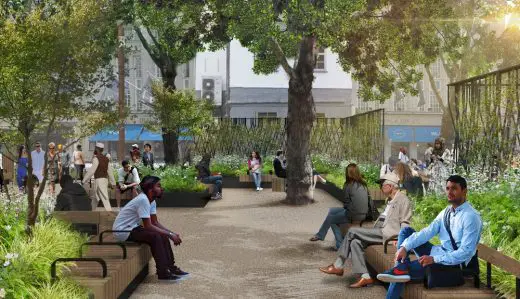 image Courtesy LDA
Camden Council West End Project
Camden Council and LDA Design have revealed exciting new designs for three new and improved green spaces in London's West End: Princes Circus, Alfred Place and Whitfield Gardens, off Tottenham Court Road.
11 Jul 2018
University of Portsmouth's new sports hub wins planning consent
The University of Portsmouth's new multi-million pound sports centre, with public realm by LDA Design, has been given the green light by the city's Council.
It is the first major phase in the University's ambitious plans to reshape its central campus to create a dynamic environment for students and to strengthen connections with the wider city.
Ravelin Park, University of Portsmouth sports centre & public realm: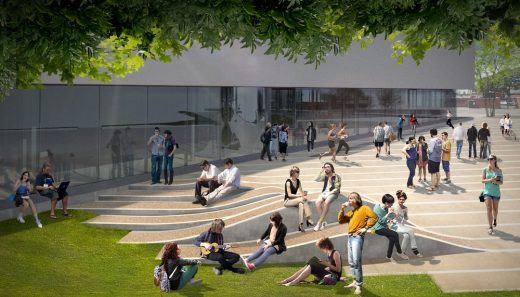 image courtesy of LDA Design
LDA Design is working with FaulknerBrowns to connect the state-of-the-art sports complex to its stunning Ravelin Park setting, one of the Portsmouth's treasured green spaces, creating a new plaza, an urban orchard and new pedestrian routes through.
The plans will increase the number of trees in the Park and open up views to the buildings on Portsmouth's Museum Road. The proposed new building has a pavilion-like feel: its largely glazed ground floor brings the outdoors in, giving pool users views of the park.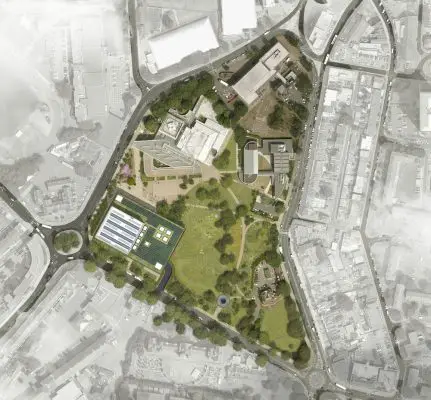 image courtesy of LDA Design
The scheme aims to set new standards for sustainability and to be one of the UK's greenest sports facilities, boosting the University's sport and fitness related research and innovation programmes. It is on target to become the UK's first BREEAM Outstanding sports facility.
Neil Mattinson, Senior Board Director, LDA Design: "Our vision for this new temple to health and wellbeing is to create welcoming, active, much-loved and richly planted shared spaces which benefit local people, University staff and students alike."
4 Jul 2018
A car-free future for UK housing – Waterbeach vision revealed
Car-free streets are at the heart of plans for 4,500 homes at a new town at Waterbeach, north of Cambridge, south east England, UK.
It is the first time that 'sociable streets' have been promoted in the UK at this scale.
Waterbeach New Town East, masterplanned by LDA Design, draws on the dramatic Fen Edge setting to create a sociable, sustainable way of living. The masterplan provides a series of neighbourhood steads, reimagining residential streets and what they can offer.
Waterbeach New Town East masterplan by LDA Design: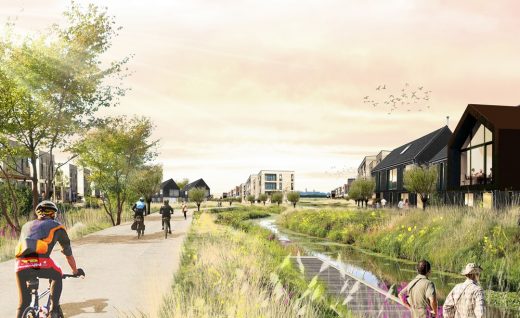 The outline planning application to South Cambridgeshire District Council has been submitted by RLW Estates.
LDA Design's Bernie Foulkes, who led the landscape-led masterplan, commented: "Each neighbourhood stead will comprise up to 400 homes, with its own character, landmarks and facilities.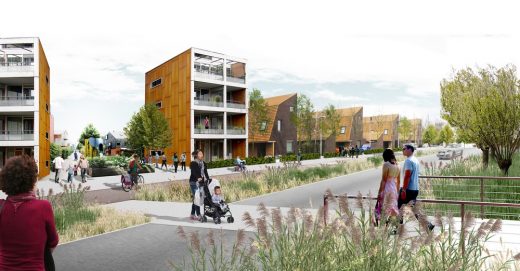 "The car-free residential streets will have the feel of intimate green linear parks. There will be space for communal activity, from children's play to eating together to tending vegetable plots.
"The steads will be fine-grained but they will also be part of a bigger landscape and story. Life here will be closely tied to nature, with new parks, shared spaces and naturalistic planting."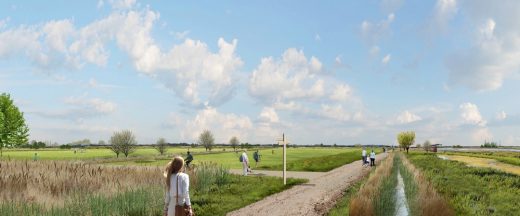 Chris Goldsmith of developer RLW Estates commented: "We will create the first New Town in the UK that truly puts people first and ensures that their local area is designed for them, not their vehicles." Cars will be parked at the edge of the steads.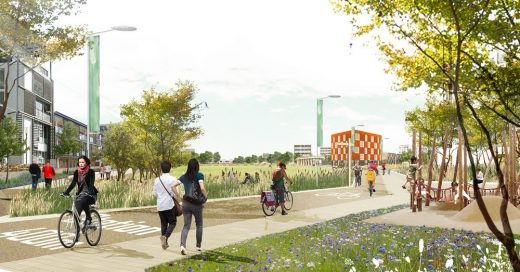 Background:
Waterbeach New Town is north of the existing village of Waterbeach and allocated for development in the draft South Cambridgeshire Local Plan. The New Town East application covers the land that is east of the former Waterbeach Barracks and west of the Fen Line Railway.
Waterbeach will be a place to work as well as to live. The planning application proposes 4,500 new homes, extensive work and retail space, two primary schools, a secondary school, a sixth form centre and community facilities.
A separate application has proposed relocating the existing station at Waterbeach to the New Town. Alongside the Greenways cycling initiative which RLW will part fund, these will provide sustainable alternatives to travelling to Cambridge along the A10.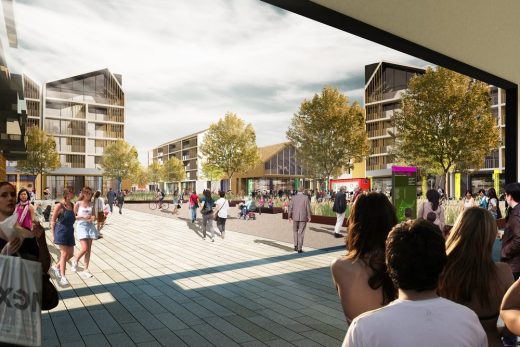 About RLW Estates
RLW Estates is a joint venture company specifically established to promote and deliver a New Town at Waterbeach. It brings together a local landowning Trust; St John's College, Cambridge; The Royal London Mutual Assurance Company, and; Cambridge based developer Turnstone Estates.
RLW Estates' involvement in Waterbeach began more than 15 years ago, with the commercial objective of value creation through promoting a place that will attract long-term investment and foster an enterprising and vibrant new community.
29 Jun 2018
LDA Design to become an employee-owned business
Independent creative consultancy, LDA Design, is to become an employee-owned business.
The company behind the masterplan of Queen Elizabeth Olympic Park celebrates its 40th year in business next year and employs 150 people.
The move to employee ownership is part of an ambitious programme, which this year includes opening three start-up studios in Bristol, Cambridge and Manchester.
"This move is a bold and exciting one for us. The Board wants to share the business to grow it, and believes this to be the right way to secure a long and bright future," explains Andrew Harland, LDA Design Chairman.
"We have always wanted LDA Design to not be about individual egos but the brilliance of the collective. That aim holds true, and we want to see a future where all of our employees can help to shape our business. This will put us in an even stronger position and make succession planning easier."
Union Terrace Gardens Transformation, Aberdeen, Scotland: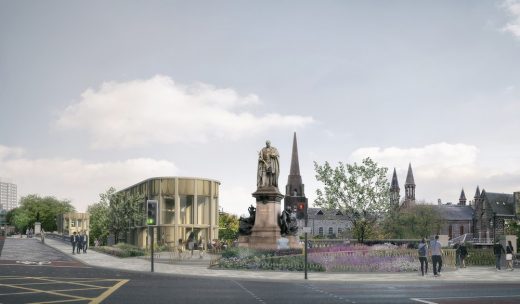 images Courtesy LDA
Much of the fine grain detail needs to be ironed out. Harland estimates that it will take about two years to complete the process and to set up an Employee Ownership Trust.
LDA Design's landscape-led approach connects people and place. The practice is made up of masterplanners, urban designers, landscape architects, ecologists, and town and environmental planners. Whether it is a garden village, new station, park or urban district, LDA Design starts with what people need and want.
Recent projects include: a new settlement at Waterbeach, Cambridgeshire; working in a multi-disciplinary team on HS2 and the transformation of Euston Station in London; the design of all the new public realm at Battersea Power Station in London; leading the regeneration of Union Terrace Gardens in Aberdeen and the transformation of Plymouth City Centre.
More news by LDA Design online soon
A key recent project by LDA Design on e-architect:
28 Mar 2018
Union Terrace Gardens Renewal, Aberdeen, Scotland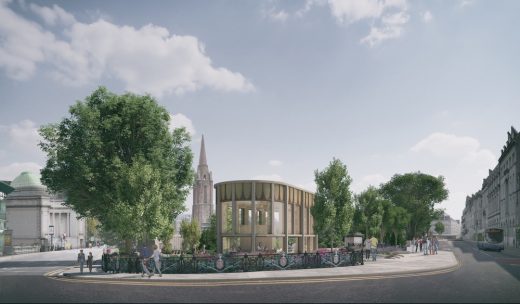 image Courtesy LDA
Aberdeen Union Terrace Gardens Renewal
The transformation of Union Terrace Gardens is to start later in 2018 after the detailed planning application was unanimously approved today by Aberdeen City Council's Planning Development Management Committee.
LDA Design News 2017
7 Sep 2017
Eden Project Visitor Centres in China



image Courtesy LDA
Eden Project Visitor Centres in China
The Eden Project is embarking on developing visitor centres in the US, China and Tasmania. The UK education and environmental charity is planning three for China. Grimshaw Architects and the creative consultancy LDA Design have been appointed to create the first of these – a new ecological park near the port city of Qingdao on China's east coast.
Location: New Fetter Place, 8 10 New Fetter Lane, London, EC4A 1AZ, UK
LDA Design
About LDA Design
LDA Design is an independent creative consultancy helping clients to deliver great places that work well and where people belong. We provide landscape-led masterplanning, design and planning services to developers, landowners, communities, universities and government. We follow the principles of 'first life, then spaces, then buildings'.
Whether the project is a park, a port, a tidal lagoon or a new urban district, we focus on the needs of people affected. We then design spaces which create opportunities for encounter and exchange. The consultancy has received over 100 awards for contemporary and historic parkland design, urban renewal and historic town centre improvements.
LDA Design led the masterplanning and detailed design of the Olympic Park and the design of its post-Games transformation. Since then we have masterplanned University College London's pioneering new campus. We are responsible for delivering the public realm for Battersea Power Station and are working on a new vision for Edinburgh's George Street. We have successfully delivered over 50 Heritage Lottery Funded park restoration schemes including Burgess Park and Victoria Park in London, and Gorky Park in Moscow.
New Fetter Place, 8 10 New Fetter Lane, London, EC4A 1AZ
tel: +44 (0)20 7467 1470
Landscape Architecture
British Architecture
Comments / photos for the LDA Design Urban Design & Landscape Architecture page welcome
Website: www.lda-design.co.uk