Grant Associates Vath, English Landscape Architects, Projects, Public Realm Designs Images
Grant Associates : Landscape Architects
Contemporary Landscape Architecture Practice, Bath, England: Projects + Office News
post updated 30 June 2022
Grant Associates News
Grant Associates Architectural News
30 June 2022
Gardens by the Bay Conservatories Anniversary
Design: Grant Associates / Wilkinson Eyre Architects



photo courtesy of Grant Associates
Gardens by the Bay Singapore
As globally-recognised tourist attraction Gardens by the Bay celebrates its 10th anniversary this week in Singapore, Andrew Grant RDI, founder of pioneering landscape architecture practice Grant Associates and lead designer on the world-renowned project, believes that it is more important than ever before for biodiversity-rich green spaces to be intentionally cultivated in order to combat the climate emergency.
3 May 2022
Grant Associates' Peter Chmiel appointed as judge for 2022 World Green City Awards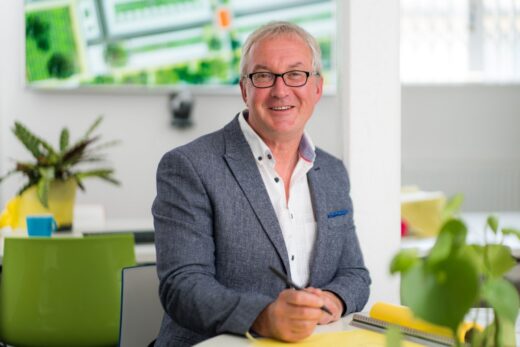 image courtesy landscape architecture practice
2022 World Green City Award
Peter Chmiel, Director of pioneering international landscape architecture practice Grant Associates, has been appointed to the technical panel of judges for the 2022 AIPH World Green City Awards. Peter is one of twenty-three multi-disciplinary experts chosen from around the world to be part of the technical panel that will assess and score the entries received for the inaugural AIPH World Green City Awards.
27 Aug 2021
Magna Park, Lutterworth, Leicestershire, central England, UK
Design: Grant Associates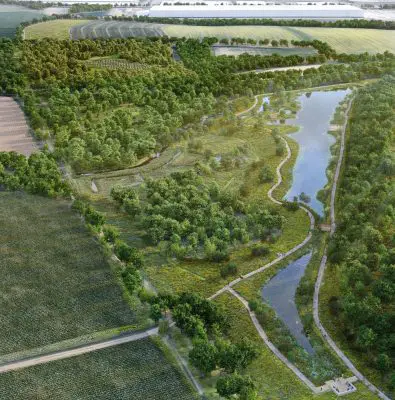 image courtesy landscape architects practice
Magna Park landscape, Lutterworth
Landscape architect Grant Associates is leading on the delivery of the ecological landscape design and environmental planning for Magna Park, Lutterworth, one of Europe's largest distribution locations. The landscape design of the expanded 550 acre Leicestershire site will feature a clear focus on biodiversity, habitat enhancement and close integration and accessibility to the wider community.
23 Apr 2021
Grant Associates' Martin Knight appointed to new Design Council expert network
Martin Knight, Associate at Grant Associates in Bath, has been appointed to the Design Council's new network of more than 400 built and natural environment experts, who collectively embody the organisation's commitment to make life better by design.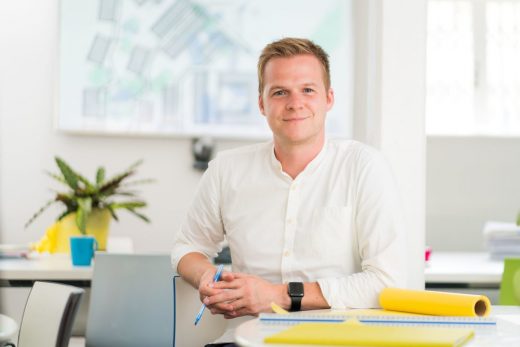 photo courtesy of architects office
The new Design Council network, officially announced this week, combines the expertise of active leaders and change makers from a number of professions, backgrounds and regions.
The network is key to the role that the Design Council plays in delivering design advice and support services in the built and natural environment and beyond. 34 ambassadors and 350 associates and specialists, as well as more than 20 corporate partners, comprise the new network, which replaces Design Council's previous roster of built environment experts.
Martin Knight, Chartered Landscape Architect and Associate at Grant Associates in Bath, has joined the new network as a Design Council Expert Associate. His role will involve strategic design support and design reviews, contributing to a community of practice that will develop, co-create and partner on new projects, programmes and opportunities with the Design Council, sharing knowledge and expertise with fellow experts and wider society. Martin will also participate in thought workshops, roundtables, panel discussions and input into policy development.
Martin brings to the role his personal passion for creating inspirational and beautiful places that delight, consider the needs of both people and nature, and that contribute positively to the health and wellbeing and overall quality of life.
Since joining Grant Associates in 2015, Martin has been involved with a diverse portfolio across a variety of project scales and sectors, including higher education, residential, strategic small- and large-scale mixed-use master planning projects, parks and public realm design. His portfolio includes work on the University of Sussex West Slope Residences project at the University's Falmer campus near Brighton, and Mountbatten House, affectionately known as the Hanging Gardens of Basingstoke and cited as one of the 15 most important modern listed buildings in the UK. A key current focus for Martin is Brabazon, Bristol, one of the largest brownfield redevelopments in the UK.
Martin Knight, Associate at Grant Associates, comments:
"I'm absolutely delighted, very proud and honoured to have been appointed to the role of Design Council Expert Associate. I believe design is at its best when it is collaborative in nature; involving the viewpoints and talents of designers, thinkers and communities within the Design Council's new network is a chance to help facilitate and encourage this approach, throughout the world of design. As a Landscape Architect, I believe that fundamentally our role is to make the world a better place for people and nature. My involvement with the Design Council feels like a wonderful fit and I'm excited to share my passion, professional knowledge, experience and skills to help the Design Council make life better by design."
Minnie Moll, Design Council Chief Executive, adds:
"The social, environmental and economic value of the built and natural environment is informed and enhanced by solutions that are inclusive and holistic. I am delighted to welcome back many of our existing experts as well as introduce new faces and bring them together with our highly acclaimed design associates to build a dynamic community of practice. In creating the new network we deliberately set out to increase the diversity in the group, reflecting under-represented groups and bringing greater breadth of perspective and expertise."
Over the coming months, the new network of experts will join with Design Council's design associates to form a dynamic community of practice which will share ideas, insights and develop exciting opportunities to collaborate. By bringing together experts in place, social and business innovation, service and systemic design, and by better reflecting under-represented groups, this community of practice will be able to respond even more effectively to some of society's most pressing challenges.
For more information about the work of the Design Council, visit www.designcouncil.org.uk
15 Oct 2020
Cherrywood Village Masterplan, Dún Laoghaire–Rathdown, South Dublin, Ireland
Design: Grant Associates with Fletcher Priest Architects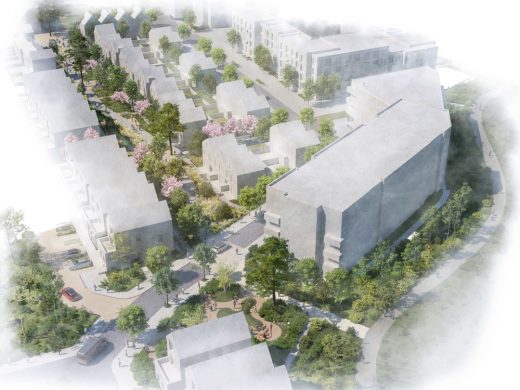 image Courtesy architecture office
Cherrywood Village Masterplan
When complete, Cherrywood Village will include over 1,300 homes, three public parks and over 50,000 sq ft of retail and civic amenities as well as primary and post-primary schools.
11 Oct 2019
Grant Associates wins landscape architecture award for Robinson Tower
Design: KPF with Architects 61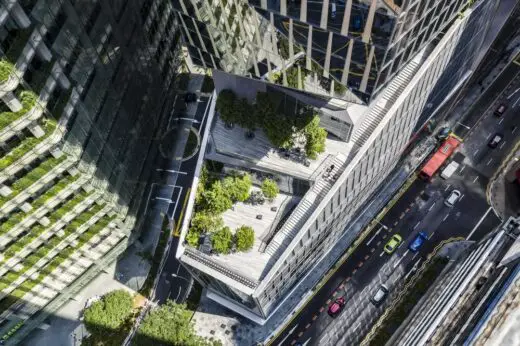 photo : Tim Griffith
Robinson Tower
Grant Associates has scooped an award at the Singapore Landscape Architecture Awards 2019 for Robinson Tower. Working with lead architect KPF and local practice Architects 61, Grant Associates' landscape strategy for the 175-meter high tower in Singapore's CBD was to integrate multi-functional greening and urban ecology, and provide office users and the public with a dramatic experience of nature despite being in a high-rise building.
6 Sep 2019
Martineau Galleries Development, Birmingham, West Midlands, England, UK
Design: Glenn Howells Architects ; Landscape Architects: Grant Associates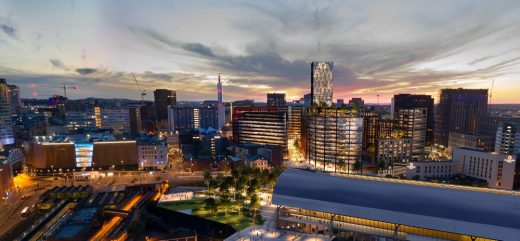 image courtesy of architects
Martineau Galleries Development
Hammerson has submitted outline plans for the multi-million-pound regeneration of its 7.5-acre Martineau Galleries site in the heart of Birmingham, including a proposal to deliver 1,200 new homes.
30 May 2019
Rewilding Garden Beijing, Beijing, China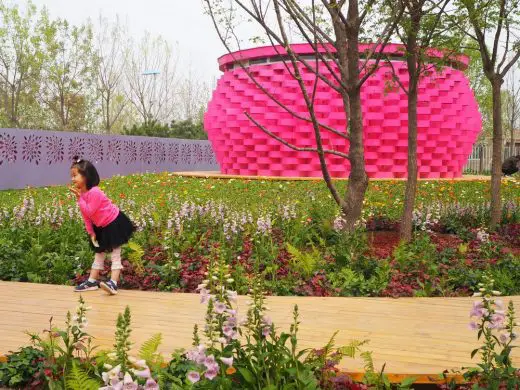 image courtesy of Grant Associates
Rewilding Garden Beijing
A garden designed by Grant Associates on behalf of the International Association of Horticultural Producers (AIPH) for International Horticultural Exposition – Expo 2019 Beijing has opened to the public, giving people a chance to experience 'wild' nature in the Chinese capital.
Grant Associates News 2018
5 Jan 2018
Icknield Port Loop, Birmingham, West Midlands, England, UK
Design: Glenn Howells Architects / Maccreanor Lavington Architects / ShedKM / Grant Associates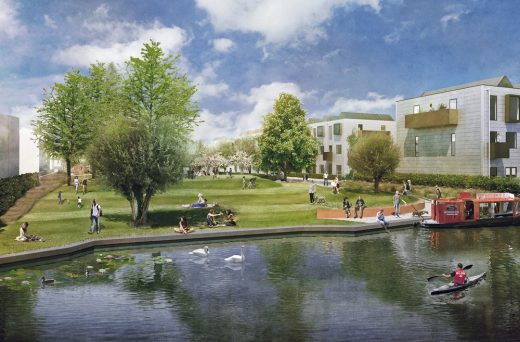 image courtesy of Grant Associates
Icknield Port Loop Landscape Design
Birmingham City Council has approved plans for the first phase of a major residential regeneration scheme at Icknield Port Loop.
17 Nov 2017
BZS field research centre and eco-tourist camp in Ankarafa Forest, Sahamalaza Peninsula, Radama National Park, north west Madagascar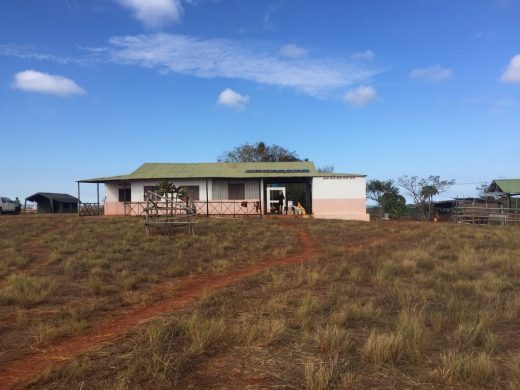 photograph © FCBS
image courtesy of landscape architects
BZS field research centre
Landscape architect Grant Associates has teamed up with Bristol Zoological Society (BZS) and the Richard Feilden Foundation (RFF), in conjunction with fellow Bath based architect Feilden Clegg Bradley Studios (FCBStudios), in a project to save Madagascar's critically endangered wildlife, including the blue-eyed black lemur, and their forest habitat.
1 Nov 2017
Filton Airfield Masterplan, South Gloucestershire, South West England, UK
Design: Allies and Morrison ; Landscape design: Grant Associates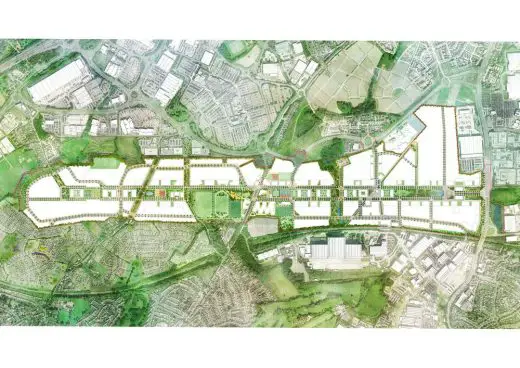 image courtesy of landscape architects
Filton Airfield Master Plan
The developer's vision is to create a new neighbourhood with a unique character, including landscape and public realm, that draws on the site's rich aviation and engineering history.
10 Aug 2017
Colombo Master Plan, Sri Lanka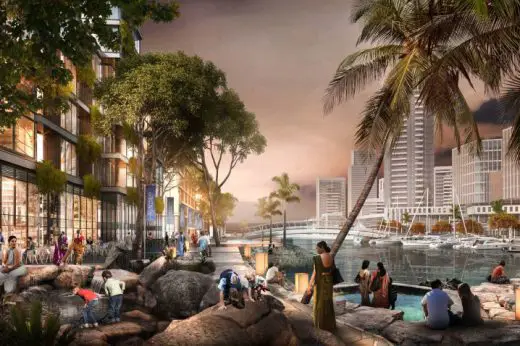 image Courtesy of architects
SOM Architects – Skidmore, Owings & Merrill – has won the International Urban Design Ideas Competition for the Financial District and Marina District of the Port City Colombo. The master plan includes a new harbor, civic plaza, cultural venue, park, gardens, squares, and canal promenades.
March 24th, 2017 – Landscape architect Grant Associates expands presence in Singapore with new offices and staff appointments:
Grant Associates expands presence in Singapore
Grant Associates is expanding its presence in Singapore with new offices and staff appointments as demand grows for services across South East Asia.
Two new members of staff have joined the landscape architect's Singapore office, which has moved to larger premises at Tras Street in Tanjong Pagar – a historic district within the city's Central Business District.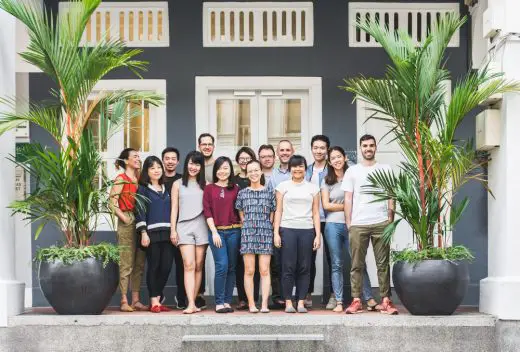 Zhang Yuan joins the team as Landscape Architect after a five-year stint at Ballistic Architecture Machine, an award-winning, multidisciplinary design studio based in Beijing and New York. Key projects Zhang Yuan has worked on include the Finite-Infinite Garden for Beijing Garden Expo and the Vanke Daxing Showroom, Beijing.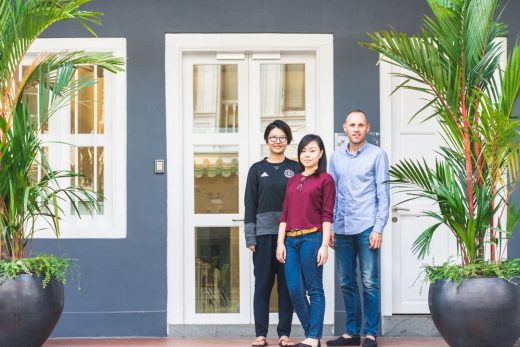 Tan Wei Lin, a recent graduate of Singapore Polytechnic, joins as Graduate Landscape Architect. A rising talent in the sector, Wei Lin won three gongs at the 2016 Singapore Institute of Landscape Architects (SILA) Student Design Awards for Outstanding Graphic Presentation (Gold), Planting Design (Gold) and Best Design Showcase (Silver).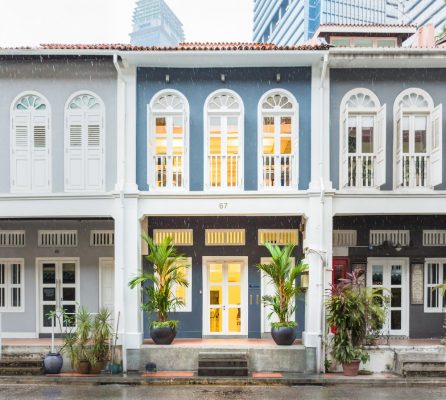 Zhang Yuan and Wei Lin will add to the international expertise and creativity of the existing team, which is led by Mike Wood, Senior Associate, and Stefaan Lambreghts, Associate.
After consolidating its reputation in the region as lead masterplanner and designer of Singapore's internationally acclaimed Gardens by the Bay, this landscape architecture practice has gone on to win a range of high profile contracts in Singapore, South East Asia and Australia.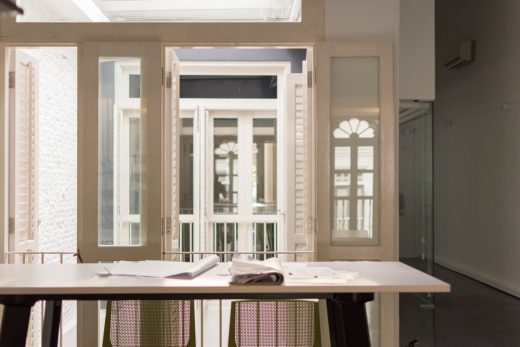 Projects currently underway include Funan Mall and mixed-use development Paya Lebar Quarter in Singapore, and Barangaroo in Sydney. Recently completed projects include Capitol Development in Singapore and Afiniti in Medini, Malaysia.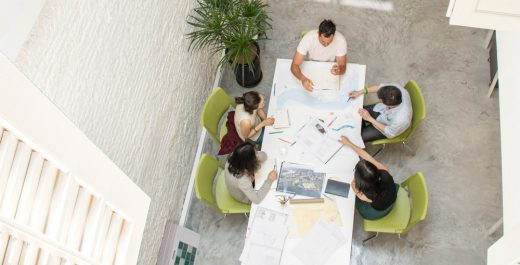 Mike Wood, Senior Associate at Grant Associates, comments:
"Zhang Yuan and Wei Lin are both highly talented creatives and welcome additions to our team in Singapore. It is through appointments like these that we intend to develop our team, and build on our portfolio in the region.
"Our investment in new talent and new premises is also a demonstration of our commitment to being part of Singapore's journey towards becoming a 'City in a Garden', and our aim to influence the development of environmentally sensitive schemes across South East Asia and beyond.
"On a practical note, our new home at Tras Street gives us room to accommodate our ongoing growth. The attractive, characterful space arranged over three floors will serve to help us attract, and retain, the talent that is so vital to our success."
28 Nov 2013
Grant Associates appointed to new creative sector taskforce
Grant Associates joins UK Trade and Industry creative taskforce set to boost trade by £500 million
The UK landscape architecture firm based in Bath, has joined a drive to help the UK's creative companies win high value contracts overseas to be launched by the government today.
Gardens by the Bay Singapore landscape design by Grant Associates: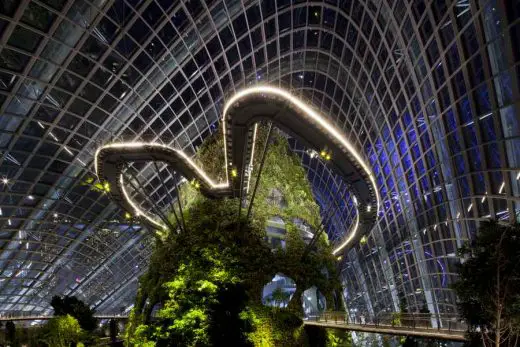 photo : Craig Sheppard
UK Trade & Investment (UKTI) will support a taskforce of the UK's top 100 creative sector small and medium sized enterprises (SMEs) to win £500 million worth of high value overseas contracts in the next three years. The initiative is part of a government plan to get 100,000 more UK businesses exporting.
Companies on the taskforce include Grant Associates, the only landscape architecture firm represented, Zaha Hadid Architects, The British Museum, Heatherwick Studio, priestmangoode, AKQA, FutureBrand, Mother, ES Global, factorydesign, Populous and the V&A. They span the transport, healthcare, retail, cultural developments and global sports sectors.
Andrew Grant, director, Grant Associates, said:
"It is an honour to be included and participate in the creative sector taskforce. We look forward with great anticipation to working with the UK Trade and Investment and the other creative companies in promoting and creating an imaginative and ecologically enlightened future with British creative companies at the forefront."
Business Secretary, Vince Cable said:
"The growing appetite for British design offers many opportunities for innovative firms of all sizes to boost their overseas trade and attract new investment. Collectively the creative industries already generate more than £36 billion a year for the UK economy – £70,000 every minute – and employ 1.5 million people.
"From airport interiors to ground-breaking medical devices and design exhibitions, the creative industries account for around £1 in every £10 of the UK's exports and are crucial to building a stronger economy. With new support from UK Trade & Investment, we want to help creative SMEs access more high value supply chain opportunities across the globe."
Each company in the taskforce will have its own international expansion plan and participate in a minimum of two overseas visits each year to target high value projects.
They will also receive training, support and networking opportunities directly related to these high value opportunities from UKTI and work with International Trade Advisers to identify the projects they are most qualified to bid for.
Until recently the market for UK creativity was limited largely to Western Europe but as new markets mature and global trading channels widen, the demand for British creative expertise is escalating.
The interest, particularly from emerging markets in Asia and the Middle East and countries like Russia and Brazil, is based on Britain's reputation as a leader in creative industries.
14 Aug 2013
Agar Grove Estate Development, Camden, north London, England, UK
Design: HawkinsBrown, Mae and Grant Associates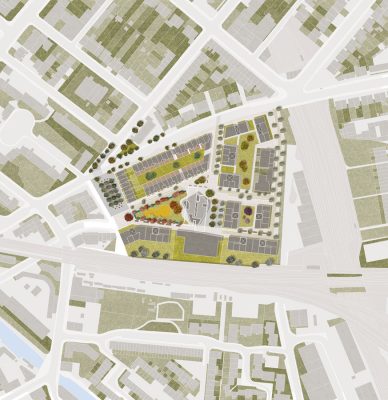 image : Grant Associates
Agar Grove Estate Renewal
HawkinsBrown, Mae, and Grant Associates have been appointed by London Borough of Camden to develop proposals in collaboration with residents for the potential redevelopment of the Agar Grove Estate, a major housing regeneration project for London with an estimated construction value of £55 m.
11 Jun 2013
Royal Botanic Garden Sydney Masterplan, NSW, Australia
Design: Grant Associates with Cox Richardson Architects and Planners



photo : Royal botanic gardens and domain trust © Simone Cottrell
Royal Botanic Garden Sydney Masterplan
Working alongside Cox Richardson Architects and Planners, Grant Associates will be responsible for developing the landscape strategy and public realm elements of the new masterplan.
24 May 2013
Liveable Neighbourhood, north west London, England, UK
Design: Grant Associates / Feilden Clegg Bradley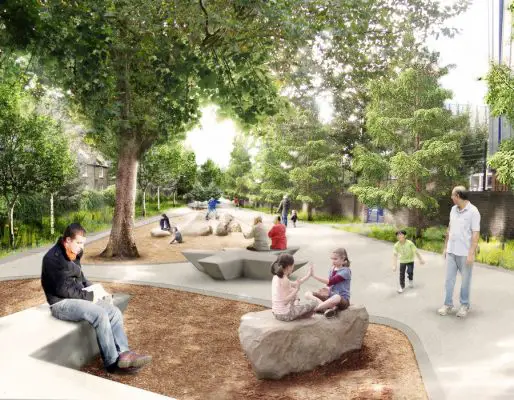 image : Grant Associates
Liveable Neighbourhood
Design team to create London's most 'liveable neighbourhood' – adapting Church Street for climate change. Westminster City Council has commissioned Grant Associates, UK landscape architects, and Feilden Clegg Bradley Studios, urban designers and architects, as part of a multidisciplinary team to devise a twenty-year infrastructure and public realm plan for Church Street, London, to support the council's housing renewal strategy.
5 Oct 2012
Gardens by the Bay Conservatories, Singapore
Wilkinson Eyre Architects with Grant Associates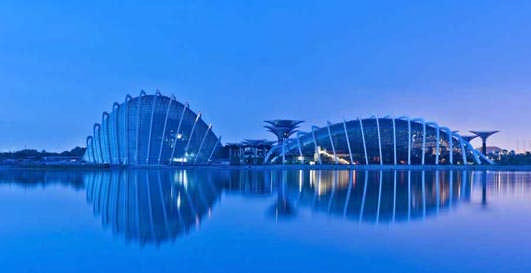 photo © Tan Yew Siong
Gardens by the Bay Conservatories Singapore
World Building of the Year Award
The architects have completed two of the largest climate-controlled conservatory buildings in the world, as the architectural centrepiece of Singapore's new 54-hectare Bay South Garden, which is the first completed part of the spectacular Ga