Landscape Institute Comment, Architectural Review, Climate Change, IPM, Spatial Design News
Landscape Institute Campaign
Architecture + Public Realm Design – LI Strategic Alliance + Opinion: Paris Accord on Climate Change Article
21 Jul 2018
Landscape Institute News
Landscape Institute Awards 2018
The best in landscape architecture, design, planning and management sought for prestigious awards
Applications are open for the Landscape Institute Awards, the landscape profession's most illustrious awards, until the end of the month – July 2018.
Landscape Institute Awards 2018
6 Jul 2018
New campaign launched to address urgent skills shortage in landscape profession
Adam White, new President of the Landscape Institute launches #chooselandscape
Award-winning garden designer, landscape architect and the newly appointed President of The Landscape Institute, Adam White, launch a new campaign showcasing the different career choices and opportunities in the landscape profession, as it faces an urgent and growing skills shortage.
The landscape profession makes a huge impact on all our lives and communities and it has grown by nearly 16% since 2010, contributing nearly £1 billion to the UK economy. However, The Landscape Institute's new report – The Future State of Landscape – highlights the urgent need to appeal to people more widely about the opportunities available for working in the landscape profession. The report showed that 41% of landscape architecture practices stated recruitment was a key challenge as there are not enough people in the profession with the right qualifications.
Adam White, Landscape Institute: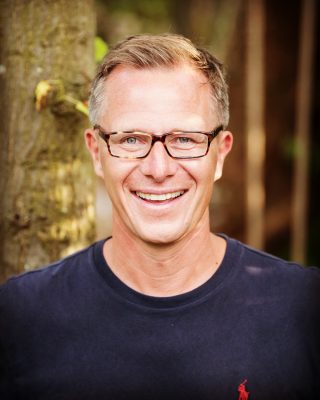 photo : Landscape Institute
Adam White is a director at Davies White Ltd, who are a double RHS Gold Medal, double BBC People's Choice award and RHS Best in Show award-winning Chartered Landscape Architects practice. Established in 2008 with fellow landscape architect Andrée Davies their practice specialises in community engagement and the design of children's nature play spaces.
On launching #chooselandscape Adam White said:
'Good landscape plays such an important role in all of our lives. It is where people, place and nature connect. It makes us feel good, improving our well-being through better planned greener cities and open spaces. But the nature neurons in our brains are flatlining as we become less and less connected to nature and there are some pretty big challenges ahead as our cities continue to grow and the environment comes under more pressure.
'That is why I am really pleased to be involved in launching this important campaign #chooselandscape, at the start of my two-year tenure as LI President. It is vital we tackle the growing skills gap and inspire and encourage more young people to choose a career in landscape by working together across this exciting profession and I shall be championing the cause throughout my two years as LI President.
'The campaign makes clear the range of opportunities in landscape for all kinds of people – from someone who loves creative design to a science enthusiast, and from those that are passionate about tackling climate change or just love using the latest digital technology – all of these passions and skills are needed in the profession.
'That is why as part of the campaign, we have created a special new website to showcase the different opportunities all in one place. From matching hobbies and interests with potential careers, to information broken down by job roles, young people will be able to see at a glance the sorts of skills, background and motivations will help them. They will also be able to find out the qualifications needed for each role, the salary you might expect and what you could be doing on a day-to-day basis.'
Poppy Smith, #chooselandscape campaign manager at the Landscape Institute said:
'The Landscape Institute will be driving forward this campaign over the next couple of years to make sure we join the dots between education providers, employers, professional bodies, and other organisations involved in landscape, so that everyone understands the exciting opportunities and skills needed for a career in the landscape profession.
'It is really important that we future-proof the skills needed by the profession to make sure we meet the needs of employers, clients and society. That is why the LI will also be running a wider programme of activities including briefing career advisors; getting its members involved as Ambassadors for the campaign out and about in their local communities; working on ensuring educational courses are fitting the needs of the profession and continuing to explore new routes into it, such as via apprenticeships.'
For further information about #chooselandscape and how to get involved visit www.chooselandscape.org where you can:
• See an inspiring short film about landscapes and hear from young people who have chosen landscape as a career
• Find out more about the different career options and courses that can help you get a job in landscape
• Read blogs from people actually working in different roles and learn about their life in landscapes, with 'day in the life' profiles showcasing exactly what is involved
• See examples of how great landscapes make a difference to our world
• Sign up to the #chooselandscape newsletter
People can also get involved on social media with dedicated #chooselandscape Twitter, Facebook and Instagram feeds for regular updates and examples from those already working in different areas within the landscape profession.
About #chooselandscape
One of the most pressing challenges for the landscape profession is a skills shortage at a time when the sector is growing steadily. In order to help inspire more people into the profession the Landscape Institute is providing support and leadership with a new campaign – #chooselandscape – which is going to be instrumental in promoting the different routes into the profession, providing a cohesive approach to ensure a diverse and healthy workforce for the future.
7 Sep 2017
Landscape Institute & Institute of Place Management Alliance
Leading placemaking organisations join forces to tackle environmental, economic and social issues in a fast-changing world
Thursday 7 September – The Landscape Institute (LI) and Institute of Place Management (IPM) will come together in a new strategic alliance to better enable their members to create and manage great places.
Through combining both organisation's training resources and insight, the partnership will give both place managers and landscape professionals unrivalled opportunities to develop and learn. The practitioners responsible for managing our town centres, public spaces and local environments will become better equipped to attract businesses and jobs, preserve public realms for all to enjoy, and prepare for future economic and environmental challenges.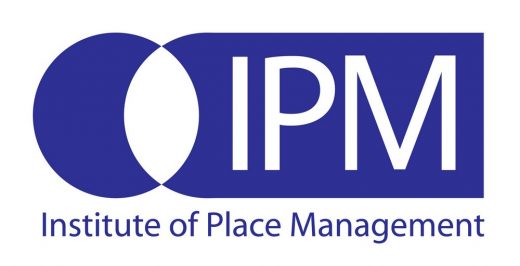 Daniel Cook, Chief Executive of the LI, said that the agreement 'marks the beginning of an exciting new era for both organisations'.
'We have a great deal in common,' Daniel said. 'So a collaborative approach is very much a win-win. By working together, we are paving the way for more professional bodies to cooperate with us on major issues and so better serve the practitioners and policy makers who make and manage places.
'Climate resilience, public health and wellbeing, resource security, environmental sustainability and more are all critical factors that our urban and rural environments need to address. This memorandum of understanding between our two institutions will enable us to pool resources and more efficiently equip our members to enrich society.'
Professor Cathy Parker, Chair of the IPM, said: 'Our agreement with the LI represents a significant development not just for our organisations, but for the whole placemaking sector. We need to collaborate and to combine the best thinking from both the urban and natural environments if we are going to have great and resilient places. We cannot continue to segregate and silo professional interests to the detriment of our towns, cities and rural areas.'
Based at Manchester Metropolitan University, IPM is a renowned research institution and provider of education and qualification. While LI members will benefit from access IPM's ground-breaking findings and innovative insights, the LI will support IPM's funding applications and contribute landscape expertise to future projects. It will also help to strengthen IPM's membership offering.
'At present, there is no chartered credential for place managers,' Daniel said. 'Working together, the LI and IPM will develop an accreditation model for these practitioners that will sit alongside our own Pathway to Chartership. This new pathway will acknowledge and mirror the extremely high standards set by our existing members, while catering for the varied skillset and knowledge base place managers must have.
Prof Ares Kalandides: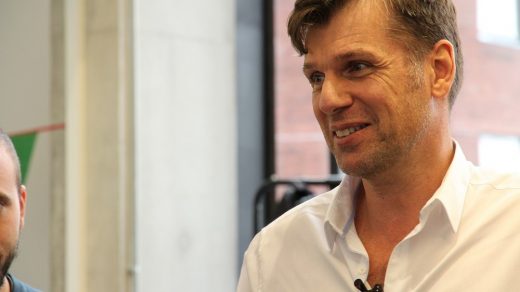 'We aspire to provide a home for landscape and placemaking practitioners of all types. Not only is this an opportunity for us to greatly enhance our membership offering, but also for our members to network and share crucial knowledge with one another.
'The face of the industry is changing, and rapidly. It increasingly falls to local businesses and stakeholders to manage local environments, and it is imperative that the right professional knowledge and expertise is on hand to ensure that these places are healthy, sustainable and economically viable.'
Professor Parker concluded: 'The professions we represent will shape and safeguard the future. I look forward to continuing and strengthening the alliance between our two institutes to better serve our members jointly.'
Landscape Institute & Institute of Place Management Signing MOU: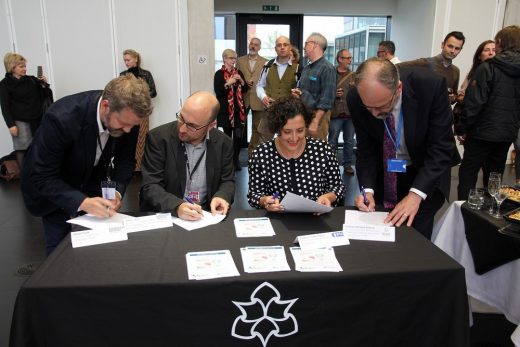 Background
The Landscape Institute and Institute of Place Management signed a memorandum of understanding (MOU) on the evening of Wednesday 6 September. This landmark agreement was made during the IPM's 10th anniversary celebrations. The event preceded IPM's fourth biennial international conference, which is taking place on 7 and 8 September in Manchester. Boasting 70 speakers from 15 countries, the conference is an influential gathering of leading international urbanists focusing on the topic of inclusive placemaking.
The signatories of the MOU were as follows:
 On behalf of the IPM:
 Cathy Parker, IPM Chair
 Richard Greene, Pro-Vice-Chancellor of Research and Knowledge Exchange at Manchester Metropolitan University
 On behalf of the LI:
 Daniel Cook, LI Chief Executive
 James Lord, LI Honorary Secretary and Partner at HTA Design LLP
An MOU is an agreement between two parties to work together towards common goals. The LI and IPM aim to pool resources to increase and improve training and services, ensure more professionals gain charted status, bolster their policy and influencing work, and ultimately, enrich both their members and the public.
About the Institute of Place Management
The Institute of Place Management (IPM) is the international professional body and learned society that helps practitioners, academics and policy makers make better places.
Formed in 2006, the Institute is wholly owned and operated by Manchester Metropolitan University, which has a long tradition researching and supporting urban change and development.
With over 1,300 members, partners and friends worldwide, the IPM provides education, qualifications, continuing professional development and research and insight to town and city managers, Business Improvement District employees, council officers, local politicians and a variety of suppliers to the place management industry.
The IPM publishers the Journal of Place Management and Development in partnership with Emerald, one of the leading provider of academic journals internationally. This quality, peer-reviewed publication is now taken by over 2,000 institutions worldwide.
8 Jun 2017
Landscape Institute Paris Accord on Climate Change Opinion
LI joins unanimous endorsement of Paris Accord at IFLA EU Assembly
Thursday 8 June 2017 – The Landscape Institute has joined other European landscape bodies in reiterating their unanimous support for the Paris Accord on Climate Change, following the USA's decision to withdraw from the agreement.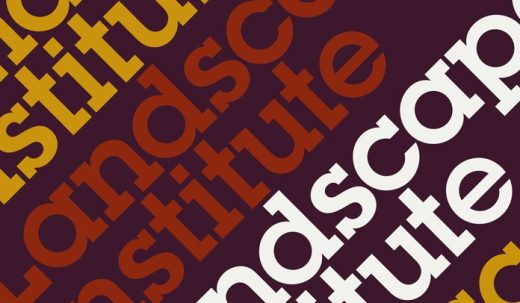 Delegates from 29 member nations of the European Region International Federation of Landscape Architects (IFLA EU) signed a joint declaration at a conference in Bucharest, expressing their shared dismay at President Trump's stated intention to remove the USA from the Paris Accord.
'Landscape Architects [sic] particular understanding of all landscapes and the effects of people upon them are central to our deliberations,' the declaration states. 'The role of our professions is to work with natural systems to best benefit sustainable change for all peoples.
'…Through our joint voices we wish to contribute to any appeal that President Trump may hear and to support all those with whom we have common purpose in support of delivering the Paris Accord aims.'
La Fundació Joan Miró landscape in Barcelona: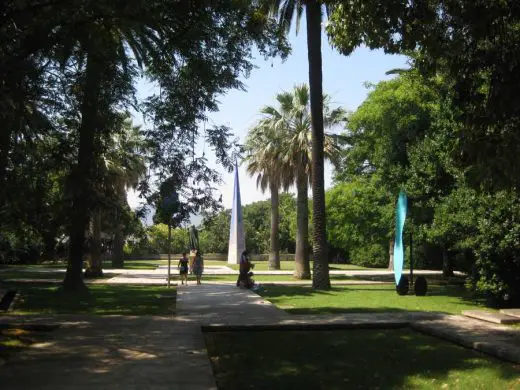 photo © Architect Adrian Welch
Background
The Paris Accord
The Paris Accord is an agreement within the United Nations Framework Convention on Climate Change (UNFCCC) that aims to mitigate greenhouse gas emission, foster climate resilience and adaptibility, limit the average temperature increase and manage finances towards these ends in signatory nations starting in the year 2020. As of June 2017, 195 UNFCCC members have signed the agreement, 148 of which have ratified it.
The Landscape Institute
Landscape Institute is the chartered body for the landscape profession. It is an educational charity working to promote the art and science of landscape practice. The LI's aim, through the work of its members, is to protect, conserve and enhance the natural and built environment for the public benefit. The Landscape Institute provides a professional home for all landscape practitioners including landscape scientists, landscape planners, landscape architects, landscape managers and urban designers. For more information, visit www.landscapeinstitute.org.
IFLA EU
IFLA EU is the European arm of IFLA, an organisation which represents the landscape architectural profession globally. IFLA EU's aim is to establish, support, and promote the landscape architectural profession across Europe. For more information, visit iflaeurope.eu.
19 Jun 2013
Landscape Institute Opinion
Terry Farrell Review of Architecture and the Built Environment "is a missed opportunity" says Landscape Institute President
Sue Illman, President of the Landscape Institute, has criticised the Terry Farrell Review of Architecture and the Built Environment as backward-looking and too inwardly focused. Speaking in response to the call for evidence Illman said: "In a world confronted by rapidly expanding urban populations, scarce resources, environmental and economic challenges it is disappointing to learn that the first such review since 2000 asks no questions about the role of government in creating sustainable environments or of transport, infrastructure, SMART cities, green infrastructure, water-sensitive design, place-making or many other established features of progressive urban design.
The cities in which we live are not composed just of buildings. We have a relationship with the natural and ecological forces that influence the structure and working of our cities."


photo from architect
According to the Landscape Institute, which champions green infrastructure and water sensitive urban design, any review of architecture and the built environment should focus on creating 'liveable cities'. As more and more people move to cities (by 2030 two thirds of the world's population are predicted to be urban dwellers) transport, education, public space, healthcare and housing systems will become strained – all widely accepted vital components of a city's liveability.
A 'liveable city' is a more resilient city and more capable of meeting the social, environmental and economic needs of its citizens. It is better protected against flooding and water scarcity, has well-designed public and green space, attracts investment and makes the most of the latest technological and design solutions.


photograph © Iwan Baan
"Any review of the built environment should be debating not only the role of well-designed and managed public space, but changes in land use, water sensitive urban design, the impact of major infrastructure and sustaining biodiversity, and we will be bringing these views to the Review when we submit our formal response in a few weeks.
Elsewhere in the world time and resources are being devoted to making cities more liveable, for instance the Australian Government has invested $20m over 2 years in its Liveable Cities Program, but there's a danger this review will reset the terms of debate in unhelpfully narrow, backward-looking ways, and crowd out more relevant and interesting debates about creating greener, denser, better connected cities." said Sue Illman.
Landscape Institute
The Landscape Institute (LI) is the royal chartered body for landscape architects. It represents professionals in the UK working across planning, design and the management of urban and rural landscape


image Courtesy of GGN, © Methanoia
The LI campaigns to protect, conserve and enhance the natural and built environment for public benefit and is part of the government's Green Infrastructure Partnership
Through its advocacy programmes it champions landscape, and the landscape profession, in order to inspire great places where people want to live, work and visit
In 2012 the LI ran the 'High Line for London' design competition in partnership with the Mayor of London and Garden Museum. Up to 100 of the submitted designs are viewable at www.newlondonlandscape.org – London's first collective green infrastructure vision by some of the best designers, landscape architects, architects and green campaigners working today


image from architect
The Landscape Institute publishes a range of materials explaining the benefits of green infrastructure – visit www.landscapeinstitute.org/gi
Visit http://www.landscapeinstitute.org/knowledge/Water/Landscapeandwater.php for more information about the Landscape Institute and water
For information about other policy work, including Housing, Climate Change and Public Health visit
The Landscape Institute Policy
Landscape Architecture
Landscape Architecture : news + key projects
Landscape Architecture Design : A-Z
Landscape Architects : Key Designers
Barcelona Parks + Squares, Spain
Barcelona Landscape Architecture
Scottish Landscape Architecture
Comments / photos for the Landscape Institute Opinion page welcome