Home laundry organization ideas for better experience guide, House washing clothes tips, Online cleaning advice
Home Laundry Organization Ideas For Better Experience Advice
6 Dec 2021
Every corner of the house deserves your love and attention. But a few require special care. Think of your utility or laundry room, for instance. Whether you live alone or have a large family, you will need to deal with dirty piles of clothes almost every week. While the task is intimidating and tiring, you are lucky if you have a dedicated laundry room in the house. You can keep your other parts of the home safe from germs and other unwanted matters. At the same time, it gives you the freedom to keep everything neat and clean.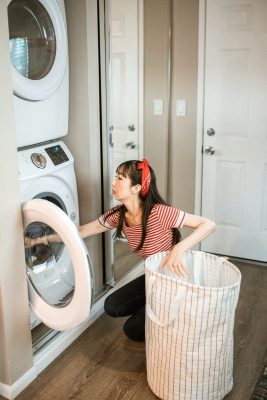 Home Laundry Organization Ideas to Make Your Experience Better
Most people maintain a very narrow outlook toward their laundry rooms. For them, it is just another functional corner, which doesn't need special treatment like a kitchen or bathroom because of its safe location. Please don't make this mistake.
Handling laundry is already a lot of work, and it takes time to finish. If you don't keep this room interesting, cleaning and pressing clothes can feel like a task. Without even understanding the core issue, you can start avoiding this routine job.  Hence, the best thing is to organize it well, so that you can spend your time in this space without getting bored. Here are some suggestions.
Declutter the room
It is not uncommon to overload this room with unwanted cleaning items, rags, clothes, etc. You must keep an eye on the stock of laundry supplies regularly. If you rarely use or don't use any of them, store the same in a remote place or consider discarding them. Taking a minimalist approach when dealing with them can be rewarding.  And anything that needs storage can rest in a deep cabinet, a regular laundry basket, or a collapsible laundry basket. Since you get a good deal of laundry room accessories, you will not struggle to find the right storage items for your needs.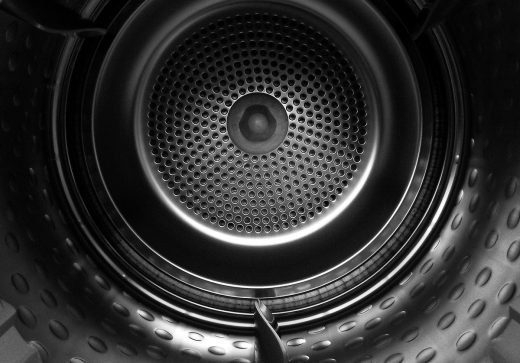 Include furniture or hanging and drying bars
The organization of your laundry room mainly depends on the space availability. You can build cabinets and tables in a spacious area for storing, cleaning, and pressing clothes. Make sure your furniture pieces resonate with the overall interior theme of the room. Bringing cohesiveness in the décor can be an intelligent thing to pursue to create visual interest.
Of course, there is no dispute about their functionality. Nowadays, you come across excellent designs in ironing boards. If there is enough room for this, you can install it for your convenience. However, focus on the foldable designs. These can be an efficient addition to smaller laundry rooms.
Another helpful feature can be drying racks. Leaving your clothes in the direct sunlight may not be suitable for their fabric. Also, if you don't have a cloth line outside, air-drying can be a problem. But portable drying racks can make it easy. On rainy days, you can spread your apparel on them to dry.
You must be thinking all these are more practical than aesthetic considerations. While they are so at the very core, you should remember that these furniture and laundry items help keep your room tidy. You can segregate your clothes when you have these things around without searching for a proper spot every time for the same purpose. As you know, nothing can look more attractive than a well-kept and equipped space.
Add labels
A primarily functional room like a laundry area needs better management than anywhere else. Otherwise, it doesn't take time to scatter things and spend more energy on putting them back to restore peace and order in the room. You can avoid this scenario with a simple trick of labeling.
Label your shelves, supplies, storage units, and anything for quicker identification. It will allow you to pick the right things even if you are in a hurry. Also, this habit can help you maintain your laundry room effortlessly. Your guests and kids will also not have to ask for everything every time. The labels can ensure easy reach for everyone.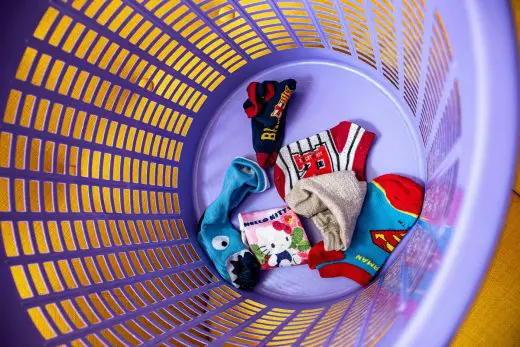 Buy small appliances
The washing machine and dryer occupy most of the space. If you need more room, choose smaller energy-efficient versions of modern appliances. Opt for single units of dryers and washing machines for space-saving. Or, if it is out of reach, look for stackable options. Usually, front-loading machines and dryers offer this flexibility. You can make better use of the vertical space with them.
No matter you like doing laundry or not, a laundry room in your home can be a blissful addition. You can take care of your clothes better for a lower price. If you worry about the boredom associated with this regular chore, you can distract yourself by paying attention to its decoration and design. An aesthetically done room can remove all your work stress by keeping you hooked to the detailing, such as wall colors, lighting, storage units, accents, and more.
Comments on this home laundry organization ideas for better experience guide article are welcome.
Building Articles
Residential Architecture
House for a Gardener, London, England, UK
Design: Amos Goldreich Architecture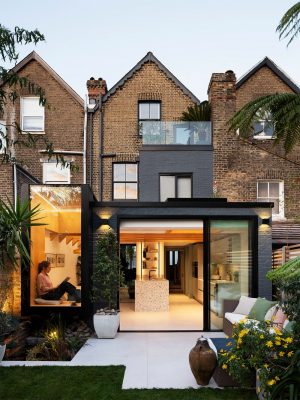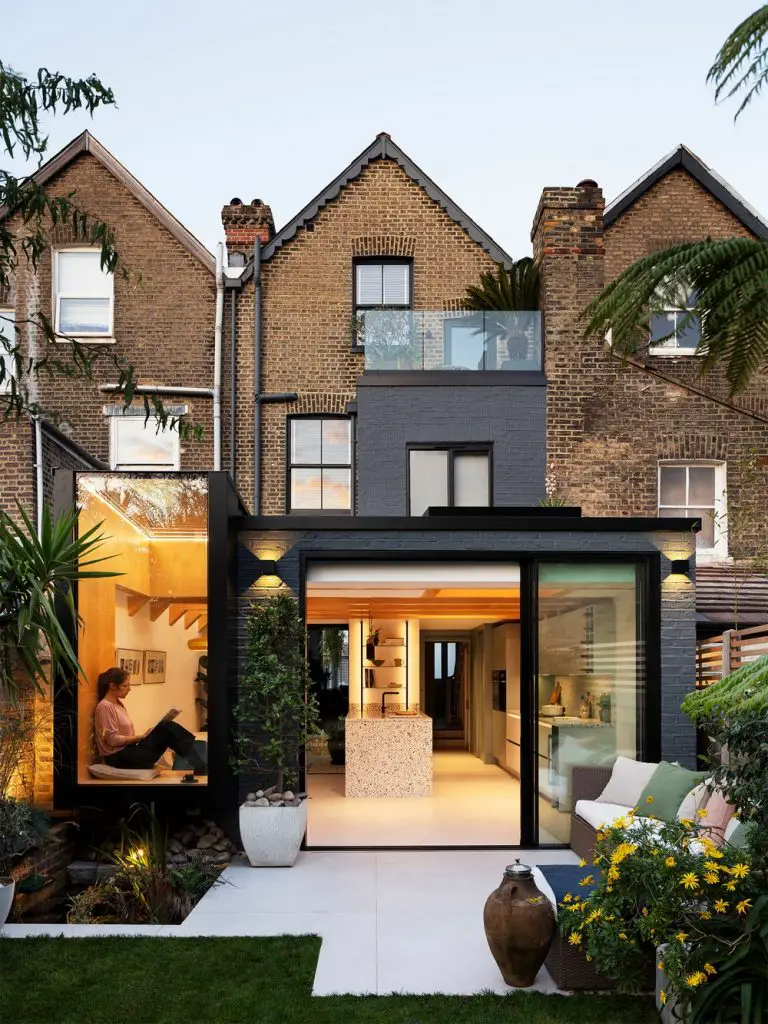 photograph : Ollie Hammick
House for a Gardener, Haringey
Laundry Posts
Commercial laundry equipment & best layout practices
Comments / photos for the Home laundry organization ideas for better experience advice page welcome