Can I sandblast with a pressure washer, Building facade cleaning tips, Online clean property advice
Can I Sandblast With A Pressure Washer?
15 Sep 2021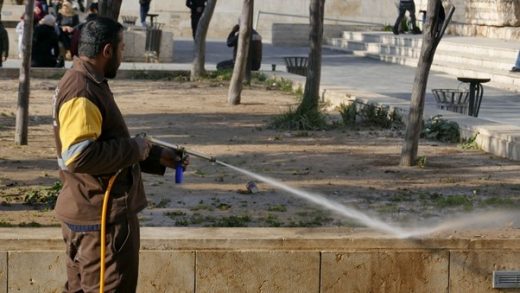 The surface must be adequately prepped before painting to achieve acceptable results. Pressure washing and sandblasting are two of the most common ways to prepare a surface for painting. Surface preparation processes include solvent cleaning, power tool cleaning, dry sandblasting, and others. However, all of these traditional procedures are rarely used because they are time-consuming, inefficient, and produce poor cleaning outcomes while also polluting the environment.
Sandblast with a pressure washer help guide
For industrial users who demand strong pressure washer water sandblasting capabilities, power washers with wet sandblasting kits are the ideal alternative. A unique venturi head, sand pickup tube, and sand point come standard on these power washers. It is possible to physically remove layers of material from surfaces by combining all of the above-mentioned components. We will discuss a pressure washer's benefits and see if it works.
How does sandblasting equipment work?
With your nozzle selection, pump rpm, and controlling unloader setting, start the high-pressure system and regulate the water flow and system pressure. Pull the trigger on the gun to verify that the equipment is operating properly.
In the sand supply container, place the sand induction probe. Adjust the tiny valve on the mixing head while the gun's trigger is open. The adjustment initiates the flow of sand by creating a vacuum in the sand hose line. Sand is brought into the system from a container straight through the sand point. The head has suction capabilities, which allow the sand to be drawn into the head through the sand collection tube.
The sand is combined with high-pressure water in the head to create foam. Sand and water are mixed and then blasted at high pressure through a nozzle onto surfaces. When the trigger is pulled, and the water sandblaster action begins, the pressure washer sandblaster should be about 12 to 15 inches away from the work surface.
Advantages of pressure washing
Pressure washing is faster than sandblasting and can be less expensive at first because water is less expensive than abrasive blast media. When it comes to eliminating pollutants from a product's surface, pressure washing can be more effective. Unless you use very high pressure or a small pressure washer tip, pressure cleaning will typically not change the underlying surface. When compared to a blast pot, compressor, and blast media, pressure washers are less expensive.
Disadvantages of pressure washing
Pressure washing isn't usually successful at removing old paint off a surface. Although it can be used for decks to strip an existing coating, sometimes hot pressure washers can effectively eliminate some coatings. Pressure washing does not profile unless an acid etches agent is used, which might be difficult to dispose of responsibly.
In general, pressure washing is best for eliminating impurities, whereas sandblasting is best for removing paints from a surface and preparing it for repainting or new paint, particularly steel. Sandblasting is undoubtedly one of the most effective methods for removing rust, paint coats, and other coatings. Sandblasting, fortunately for us, does not have to be costly. It can be done at home if you have a pressure washer.
Comments on this Sandblast With A Pressure Washer? article are welcome.
Facade Articles
Facade Posts
Natural slate rainscreen cladding system
Fire-Safe Aluminium Rainscreen Cladding
Use of Aluminium in Architecture
Building Articles
Residential Architecture
MUS Restaurant & Bar, Poznan, western Poland
Design: Easst architects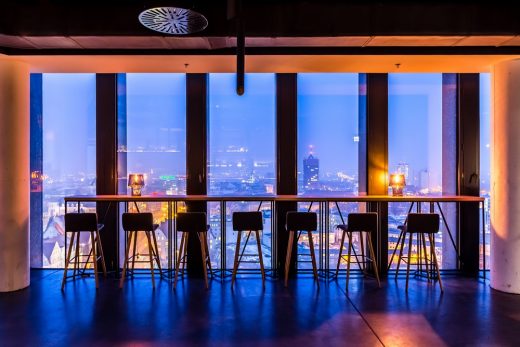 photograph : Blazej Pszczólkowski
MUS Restaurant & Bar in Poznan
Comments / photos for the Can I Sandblast With A Pressure Washer? page welcome