How to choose an LED display advice, Building lighting tips, Online lights guide
How to Choose an LED Display?
15 Sep 2021
LED displays are a great way to present information in an eye-catching and easy-to-read format. They can be used for anything from advertising to splash screens at concerts. Whether you're looking for the right product or want advice on how to choose one, this blog post is here to help. We'll get everything you need to consider before buying the LED Display for your place.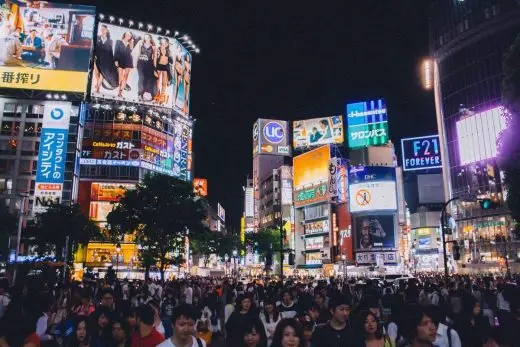 Let's take a look at these points.
1.High contrast and brightness
Lighting LEDs have a very high contrast ratio. They can produce both the darkest and brightest of colors, which is excellent for any content or application you wish to display on them – from text paragraphs to complex multimedia presentations. There are no limitations as there would be with traditional LCD screens where brightness has a hard cap at some point depending on how bright it can get without damaging itself.
2.LED Display Resolution
The resolution of the LED display is what determines its pixel density. The more pixels per inch on a screen, the sharper the image will be. The size of your viewing distance also affects what kind of resolution you want on your TV or monitor to look perfect. If you are sitting too close, even 1080p would not seem as sharp as one might hope.
This rule generally applies at any resolution below about 80 inches diagonal (about eight feet away), though some people prefer less sharpness when watching from further back.
3.Optimal Viewing Distance
The optimal viewing distance for LED screens is around 250 cm (just under a foot and a half). This allows the screen to fill up with viewers' eyes. If you are very close, your eyes will continually have to adjust focus which can be tiring. On the other hand, it isn't easy to read text or see images if you're too far away.
4.Viewing Angle
Each LED display has a specific viewing angle. This means that the image displayed by each pixel will be seen at different angles, so it's essential to choose one with an appropriate viewing angle (ideally 160 degrees) for your application. Otherwise, you might end up seeing distorted images or even no picture at all because of poor color mixing.
If you are buying t-shirts or other wearable items, make sure that they can be worn in multiple positions without affecting how the colors look on them and avoid any chances of distortion due to multi-angle visibility.
5.Transparency and pixel pitch
Transparent LED modules allow light to be transmitted through the front and back of a single module. This type is commonly used as an overlay for signage where multiple images can be displayed across one surface, such as on bus shelters or digital displays at concerts and parks. The transparency will also affect your viewing angle. If you want to use it outdoors, you should choose a transparent led display since its viewing angles are better than opaque.
How to choose an LED display – The Bottom Line
LED displays are currently the highest-quality type of video display technology. They're also not going away any time soon, so it makes sense to go with them when you can. If your products and services will benefit by professionally displaying high-quality images and videos, then this is something worth considering.
Comments on this guide to ow to choose an LED display article are welcome.
Lighting Design
LED Light Posts
How to choose LED batten light fixtures
LED lighting systems on airport runways
Building Articles
Residential Architecture
Café de Parel, Amsterdam, The Netherlands
Interior Design: Ninetynine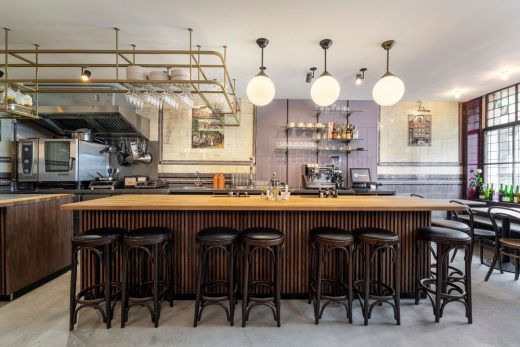 photo: Ewout Huibers
The Pearl Café on Westerstraat
Café de Parel was originally a typical Amsterdam 'brown bar' with an old-fashioned dark interior and low lighting. The traditional stained-glass windows and monumental tile tableaus create the perfect setting for the new Parel.
Comments / photos for the How to choose an LED display advice page welcome