Trusted Rethinking Interior Design Advice, Future Materials Tips, Property Guide
Rethinking Interior Design: Looking to the Future
13 Dec 2019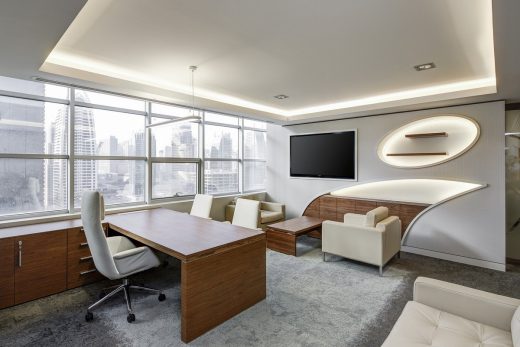 Naturally, interior design has been subject to perpetual change. Traditionally, any changes in trends, strategy or processes have borrowed from or built upon those in the past or the present. Whether its culture, tradition, changing values in society or simply the rise of innovative designers.
The rise of the technological revolution has given us an insight into how interior design might develop in light of accessible technologies, new materials and the rise of innovative social media platforms.
So, how has interior design changed and what will the future of the industry look like? In light of the rapid developments in design and construction technology, it will certainly involve a healthy dose of augmented and virtual reality, 3D printing and homes will get smarter and more sustainable.
Tech is also expected to flip the business model that underpins interior design- if it hasn't done so already. Social media and the IoT have enabled designers to revolutionise the ways in which they connect and collaborate with clients and suppliers.
Traditional methods of collaboration and assisting customers have relied on a combination of verbal explanation and 2D drawings. These methods have served the practice well but are no longer suitable for the realm of instant communication and virtually enhanced- everything.
AR and VR
Whilst it's common for both the designer and the client to be able to express their creative visions to each other, there's always a lurking possibility that the imagination of one, won't fully appreciate the ways in which certain objects will fit here and how a specific colour might work there.
2D drawings have been the conventional way around this. However, the risk has always remained, that clients and non-designers don't always appreciate dimensions of depth and a true sense f the room form various angles.
Rather than explaining, drawing or imagining what a room might look like, Virtual Reality in interior design allows clients to put on a compatible head-device and literally walk through an entire iteration of a future interior space.
Virtual reality is a completely immersive experience that guides users in 360 degrees of visual content to create the illusion that the user is in that environment. Using either VR specific devices like HTC Vive or VR head-mounted displays, like Samsung Gear VR- such tech has become abundantly accessible to interior designers around the world.
The increasing partnership between software developers and interior designers have allowed for greater precision and affordability within the industry.
3D Printing
Image source
As with other elements in the industry, 3D printing also takes advantage of traditional methods and materials. 3D printing has many useful applications for interior designers that enable them to bring design ideas to light in the physical world, in an easier and cheaper way.
One use that has gained the most traction is to allow for the design of furniture objects like lamps, sculptures, tables, chairs and other decorative objects, that can then be 3D modelled and printed.
Emerging Objects- a creative firm focused on developing and realising interior design elements with 3D printing experiment with a lot of different materials. Some include wood, metal, PLA and even chocolate.
The limits are boundless and as the 3D printer becomes more accessible, more and more furnishings and applications can be used to adorn the interiors of buildings around the world.
the IoT
According to research from Gartner, over 24 billion digital devices will be connected through IoT by 2020. This is hardly breaking news- the connection of household appliances to the internet is nothing that hasn't been covered. However, the potential for boosting the interior design industry with smart technology is in turn, fueling IoT growth.
Interior design is traditionally concerned with the creation of beautiful spaces that enhance the lives of inhabitants. One central component of wellbeing is safety, and the use of technology in interior design to improve levels of safety has only just begun.
There continues to be a demand for smart homes to create a flexible work-life balance. Ikea's trendy smart lighting system that connects to tablets and mobile devices allows users to control the ambience of their homes via remote control or app. Meanwhile, the rise of wearable tech, when combined with cooking appliances, can help to improve overall levels of safety when away from the home.
Social media platforms
Access to interior designers and their ideas in the past were preserved for those who actively reached out to industry professionals. Today, social media ventures like Instagram, Facebook and Pinterest have normalised beautiful aesthetics and acts as a platform for professionals and to post pictures of their work- and for clients to collect pictures of design ideas and inspo.
The internet has radically transformed the way in which we deliver design services. The use of social media alone, lets clients showcase their services and build relations with clients and prospects. Communications are made more effective and less time is wasted on traditional modes of communication and explanation.
These processes and applications are forecast to become more prevalent in shaping the future of the interior design industry.
Comments on this guide to Rethinking Interior Design: Looking to the Future advice article are welcome.
Building Articles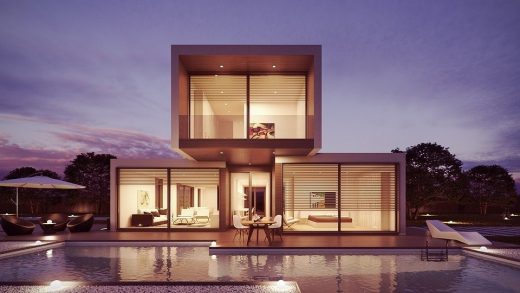 image courtesy of article provider
Comments / photos for the Rethinking Interior Design: Looking to the Future page welcomeRethinking Interior Design: