Resource-centric challenges that hurt project delivery guide, Project management advice, PM tips
Resource-centric Challenges that hurt Project Delivery
22 July 2022
What are the Different Resource-centric Challenges that hurt Project Delivery?
To remain profitable and sustainable in this hyper-competitive world, organizations must ensure that their projects are delivered within the stipulated time and budget. However, managers face numerous project management challenges such as unclear objectives, scope creep, unrealistic schedules, shifting client requirements, etc.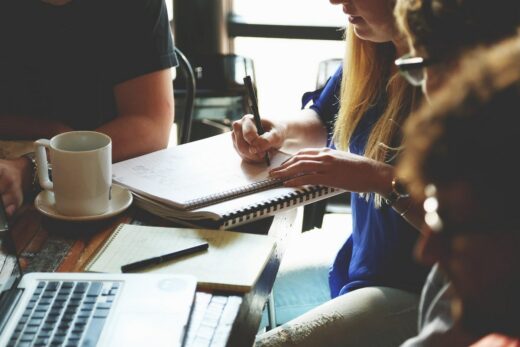 In addition, according to a Center for Business Practices (CBP) research, "Resource management challenges are the top issues faced in project management today." It includes incompetent allocation, scheduling conflicts, sub-optimal resource utilization, etc.
Therefore, organizations need an advanced resource management solution to mitigate these challenges.
This blog highlights some critical resource-centric challenges that affect project management and how robust resource management software can help overcome them.
But before that, let's first understand.
Importance of resource management in project delivery
Resource management is not only about assigning resources to a project. It plays a crucial role throughout the project lifecycle, from its planning and execution to its completion and delivery. It helps achieve more with fewer resources and increases project profitability and success.
Resource management helps project managers predict and estimate the total resources and skillsets required for a pipeline project. This enables the resource managers to identify excess or shortfall of resources in advance. This helps eliminate any last-minute firefighting and hiring of resources. It also ensures the allocation and scheduling of competent and cost-effective resources.
Further, it enables managers to tap into the workforce's maximum potential and prevents under/overutilization of resources, ensuring employee productivity and engagement. Thus, effective resource management is instrumental in completing every project stage and can positively affect the delivery of projects.
But unfortunately, due to improper resource management, organizations face numerous resource-related setbacks while managing projects. So, let's take a look:
What are resourcing challenges that affect project management?
Resourcing challenges can disrupt the overall functioning of a project from planning to execution and completion and contribute to project delays and failure. Below are some critical resourcing challenges that affect project management.
2.1 Lack of visibility into project resource demand
Managers often do not foresee pipeline project demand in advance and initiate the resource requests at the eleventh hour. As a result, resource managers do not have enough lead time to fulfill project demands.
This results in last-minute firefighting and hasty hirings, where managers may hire high-cost or under-skilled resources. When skilled high-cost resources are hired, it exceeds the estimated budget, and utilizing under-skilled resources affects the deliverable quality and can cause project delays or even failure. This can also result in client dissatisfaction.
2.2 Incompetent resource allocation
The critical step in successful project delivery is allocating the right resource to the right project. However, the lack of real-time data and visibility into the resource pool makes it challenging for managers to identify the charge-out rate, availability, and capacity of resources, making it difficult to identify the best-fit employees.
Here managers won't know who is available or who is booked on another task. As a result, this might even lead to double-bookings causing an overallocation of work. Thereby affecting the engagement and productivity of employees.
2.3 Sub-optimal resource utilization levels
One of the significant resourcing challenges that organizations face during project delivery is sub-optimal resource utilization. However, due to a lack of visibility into utilization levels, managers cannot monitor and control the signs of under/over utilization.
For example, if a resource is utilized beyond its capacity, it leads to burnout and stress. Similarly, if a resource works on mundane activities and their skills are not leveraged properly, it affects their morale and engagement. This affects employee's productivity and subsequently delays project delivery.
2.4 Double booking due to scheduling conflicts
Most often, resource managers receive numerous resource requests for various projects. Since they do not have real-time data regarding resource availability and capacity, they might allocate an already booked resource to a new project. This results in double booking chaos.
This leads to internal conflicts between project managers competing for the same resource. As a result, one of the project managers is denied the resource, leading to client dissatisfaction and a bad reputation in the market.
2.5 Ineffective bench management
Without forecasting capabilities, managers do not get a real-time view of the present and future schedules of resources. Instead, they often rely on guess estimations since they cannot predict ramp-down activities, which causes an increase in bench size.
Due to inaccurate predictions or lack of foresight in bench reports, some employees spend more time than stipulated on the bench. As a result, these employees are often disengaged since their skills are not appropriately leveraged. This leads to high unplanned attrition and negatively impacts the organization's bottom line.
Now let's look at how resource management software helps overcome these challenges
3 How can resource management software help overcome these challenges?
Most of the resource management challenges stem from not having dedicated software in place. Here is how Saviom's robust resource management software can help overcome the challenges effectively,
It provides 360-degree visibility and advanced filter features that enable managers to view all the resource metrics such as competencies, skills, cost rate, etc. It also gives information about all the present and future resource schedules. Accordingly, they can identify and allocate the right resource for the right project at the right time
Moreover, the software's resource forecasting capabilities help identify project resource demand ahead of time. That way, managers can take appropriate measures to bridge the demand vs. capacity gap and streamline resource allocation.
Using forecast vs. actual reports, heatmaps, and utilization reports, managers can optimize the workload of resources and ensure productive utilization.
Additionally, the project vacancy and bench reports also help foresee when a resource will be on the bench, and managers can proactively look for suitable opportunities beforehand. Thus, ensuring effective bench management.
All these features of enterprise-grade resource management software help mitigate the resource constraints in project management.
4 Conclusion
The resourcing challenges mentioned above can change the trajectory of a project. Therefore, managers must mitigate these issues in advance to ensure that the project is delivered within the stipulated time and budget without compromising quality. They can adopt an advanced resource management solution that will offer real-time insights and visibility to ensure optimal resource utilization and successful project delivery.
Comments on this Resource-centric challenges that hurt project delivery article are welcome.
Construction
Construction Posts
Most common metals used in architecture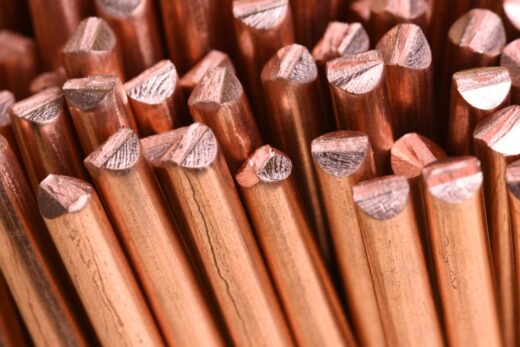 Hire a general contractor for your construction project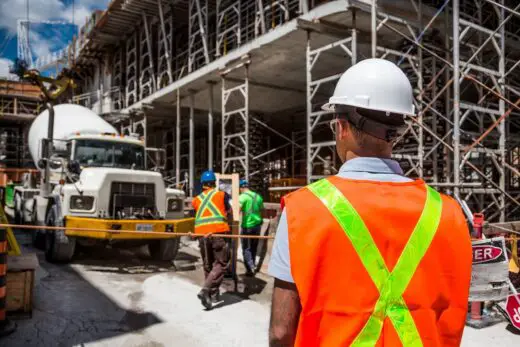 Building
Residential Architecture Articles
Comments / photos for the Resource-centric challenges that hurt project delivery page welcome