Tips for relocating to Carmel Valley in San Diego, Southern California legal, USA law
10 Tips For Relocating To Carmel Valley in San Diego, CA
Sep 8, 2023
Are you considering relocating to Carmel Valley in San Diego, CA? This charming neighborhood offers a plethora of attractions and amenities that make it an ideal destination for individuals and families seeking a vibrant and welcoming community. Nestled in the northwestern part of San Diego, Carmel Valley boasts a picturesque location with its proximity to the Pacific Highlands Ranch and Del Mar Mesa.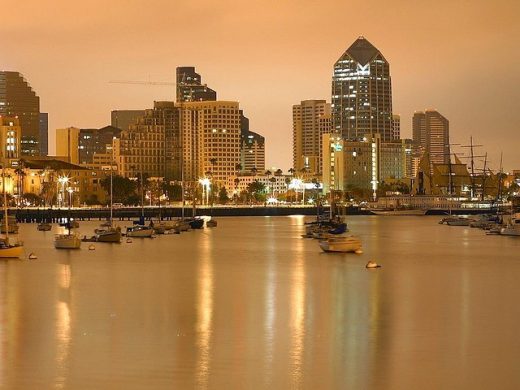 With its convenient location and easy access to major freeways, relocating to Carmel Valley provides an excellent opportunity to enjoy the best of San Diego while residing in a serene and family-friendly environment.
One of the most enticing aspects of relocating to Carmel Valley is its exceptional quality of life. The neighborhood's scenic beauty, well-planned infrastructure, and friendly atmosphere create an inviting setting for residents. Whether you're drawn to the neighborhood's stunning parks and open spaces, its excellent schools, or its wide range of recreational activities, Carmel Valley offers an abundance of opportunities for both relaxation and adventure.
Understanding Carmel Valley
Location and Overview
Carmel Valley is a neighborhood located in the northwestern part of San Diego, California. It is nestled between the Pacific Highlands Ranch to the north and Del Mar Mesa to the south. With its proximity to major freeways and easy access to nearby areas like La Jolla, Del Mar, and Downtown San Diego, Carmel Valley is ideally situated for both work and leisure.
Climate and Weather
One of the many attractions of Carmel Valley is its pleasant climate. The neighborhood enjoys a Mediterranean climate characterized by mild winters and warm summers. The average temperature ranges from 60°F (15°C) in winter to 75°F (24°C) in summer, making it a comfortable place to live year-round.
Lifestyle and Community
Carmel Valley offers a desirable lifestyle with a strong sense of community. Families, professionals, and retirees alike find themselves drawn to the area's welcoming atmosphere. The neighborhood boasts excellent schools, well-maintained parks, and a variety of recreational activities that cater to different interests and age groups.
Housing and Real Estate
Housing Market and Trends
The housing market in Carmel Valley is dynamic and diverse. It offers a range of options, including single-family homes, townhouses, and condominiums. Over the past few years, there has been a steady increase in housing prices due to the neighborhood's desirability. However, with proper research and guidance from top local long-distance movers near Carmel Valley, you can find a property that suits your budget and preferences.
Types of Properties
Carmel Valley offers a variety of housing options to cater to different lifestyles. You can find spacious single-family homes with well-manicured yards and modern amenities if you are looking for those in top-rated large office movers near Carmel Valley. Townhouses and condominiums are also available, providing a low-maintenance living experience. Whether you prefer a traditional suburban home or a more compact living space, Carmel Valley has options to suit your needs.
Renting vs. Buying
Before making a decision, consider whether renting or buying a property in Carmel Valley is the right choice for you. Renting can offer flexibility, especially if you're unsure about your long-term plans. On the other hand, buying a home can be a solid investment, given the neighborhood's growth and stability. It's advisable to assess your financial situation and consult with a real estate professional to make an informed decision.
Amenities and Recreation
Parks and Open Spaces
Nature enthusiasts will appreciate the abundance of parks and open spaces in Carmel Valley. The neighborhood is home to several beautifully maintained parks where residents can enjoy picnics, sports activities, and peaceful walks. One popular destination is the Carmel Valley Community Park, offering playgrounds, sports fields, and scenic trails for outdoor recreation.
Shopping and Dining
Carmel Valley boasts a vibrant shopping and dining scene. The neighborhood is home to various shopping centers and malls, providing a diverse range of retail options. From high-end boutiques to well-known brands, you can find everything you need conveniently close by. Additionally, there are numerous dining establishments offering a variety of cuisines, from casual eateries to upscale restaurants, catering to different tastes.
Entertainment and Activities
Residents of Carmel Valley have access to an array of entertainment and recreational activities. The neighborhood features a state-of-the-art library, community centers, and recreational facilities offering classes and programs for all ages. Additionally, nearby attractions such as Torrey Pines State Natural Reserve and Del Mar Racetrack provide opportunities for outdoor adventures and entertainment.
Safety and Security
Crime Rates and Neighborhood Watch
Carmel Valley boasts a relatively low crime rate, making it a safe place to live. The neighborhood has an active Neighborhood Watch program, where residents collaborate with local law enforcement to maintain a secure environment. This sense of community vigilance contributes to the overall safety and peace of mind for residents.
Emergency Services and Preparedness
Emergency services are readily available in Carmel Valley. The neighborhood has efficient emergency response systems, including fire stations and police departments, ensuring quick assistance during emergencies. It is also advisable for residents to stay prepared by familiarizing themselves with emergency protocols and having emergency kits readily available.
Community Events and Organizations
Festivals and Cultural Events
Carmel Valley hosts a variety of festivals and cultural events throughout the year, bringing the community together. From art festivals to holiday celebrations, residents can immerse themselves in the vibrant local culture. These events provide opportunities for socializing, discovering local talent, and creating lasting memories.
Local Organizations and Groups
Carmel Valley is home to numerous local organizations and community groups. These organizations cater to various interests, including sports, arts, volunteering, and more. Joining these groups allows residents to connect with like-minded individuals, contribute to the community, and build a strong support network.
Conclusion
Relocating to Carmel Valley in San Diego, CA, offers an enticing opportunity for individuals and families seeking an exceptional place to live. With its picturesque location, excellent schools, diverse housing options, and a strong sense of community, Carmel Valley has something for everyone. By following the ten tips provided in this article, you can ensure a smooth and successful transition to your new home in Carmel Valley by Carmel Valley movers. Everything from packing to unpacking to assembling furniture is part of their service offerings. They also provide individualized moving plans for a smooth and stress-free relocation.
Comments on this guide to 10 Tips For Relocating To Carmel Valley in San Diego, CA article are welcome.
Property
Residential Architecture
Los Angeles Architectural Designs
Los Angeles Architectural Designs
Los Angeles Architecture Designs – Southern California architectural selection below:
Vertical Courtyard, Santa Monica
Design: Montalba Architects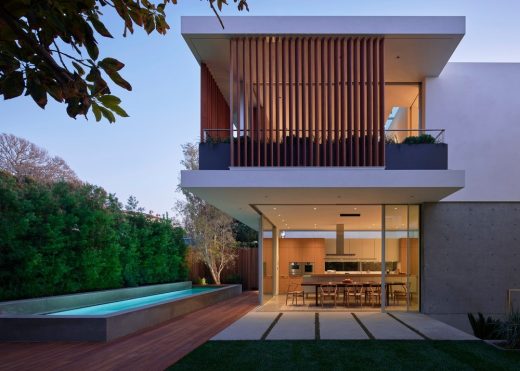 photograph : Kevin Scott
Vertical Courtyard Residence in Santa Monica
Gardenhouse Building, 8600 Wilshire Boulevard, Wilshire Boulevard, Beverly Hills
Design: MAD Architects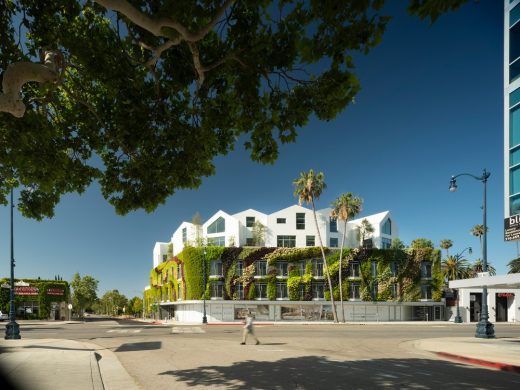 photo : Nic Lehoux
Gardenhouse Beverly Hills
Comments / photos for the 10 Tips For Relocating To Carmel Valley in San Diego, CA page welcome