Amazing ways to incorporate trees into your home guide, House plants tips, Online foliage advice
Amazing Ways To Incorporate Trees Into Your Home
20 Oct 2021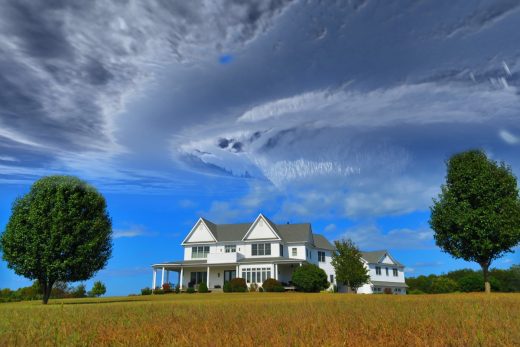 Every day, 2.47 million trees are cut down, according to MV Organizing. People often want trees near their homes cut down due to concerns over their location, stability, or diseases. But, most of the time these issues can easily be dealt with. This is good news as trees make a beautiful addition to any property and can be used to make stunning and amazing features in and around your home.
Spiral staircase
When you're designing your home, consider any trees on your plot of land. A tall tree with a chunky trunk is the ideal base for a spiral staircase feature. The trunk of the tree acts as the central pillar, while thick, solid steps trail around and up the sides of the tree. The look is finished with a solid brass stair rail and sides in a contemporary design. This design is magical and ensures that your staircase is a talking point for all the right reasons.
Tree decking
Is there a tree located right outside your back door? If so, hold off on calling a tree feller as  you can build a functional decking area around it. One option is to design your decking so the tree sits central to it. You can then utilize it's shade when sitting out in the summer. Alternatively, build the area around the tree stump up with extra decking wood. This will allow you to use it as a table, bench, or outdoor workspace.
Glass feature
Being around trees can improve your mood, stress levels, and immunity. For these reasons, you certainly want to include trees in the architecture of your home. It can be beneficial to move a tree that you love from the outdoors into your home.
A local tree service will be able to safely remove the tree from your garden and preserve it so it can be re-sited. They may also advise that an arborist prunes the tree prior to removal to ensure that it continues to look its best. The tree can then be turned into a glorious feature inside your home that's encased by glass. The hallway is one location to consider, but to reap the full health and aesthetic benefits, plant it in the living room.
Indoor treehouse
Treehouses are great for kids as they encourage them to connect with nature. Research shows that when a child connects with nature they have improved wellbeing and better health.
Building your child's bedroom around an existing tree is highly recommended as you can easily put up a tree house within the branches. Lumber can be used to make the main body and floor of the treehouse which should have the trunk of the tree run through the center of it. You'll need to cut a hole through the base so that the trunk fits snuggly within it.
Amazing Ways To Incorporate Trees At Home Summary
Trees are a great way to introduce interesting and beautiful features into your home. This can be done either by building your new property directly around a tree or by utilizing the trees your home already has.
Comments on this guide to amazing ways to incorporate trees into your homearticle are welcome.
Trees
Trees Posts
8 unexpected benefits of trimming trees
How to choose trees for backyards
Looking for a perfect tree removal service
Tips for tree maintenance for beautiful backyard
Home Articles
Residential Property
Backwater House, Norfolk, East England, UK
Design: Platform 5 Architects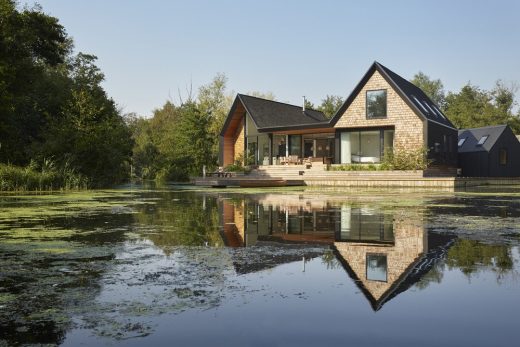 photo © Alan Williams
Backwater House on the Norfolk Broads
Exploring Tree Cutting Benefits
Comments / photos for the Amazing ways to incorporate trees into your home guide page welcome