Rebuild Consumer Confidence After Coronavirus, COVID-19 Lockdown Guide, Crisis Advice
Rebuilding Consumer Confidence After COVID-19
June 17, 2020
How to Rebuild Consumer Confidence After COVID-19
Where Do We Go from Here to Rebuild Consumer Confidence?
By Sheri Blattel, Retail Design Studio Lead at Cushing Terrell
Before headlines dominated by COVID-19, design transformation and experiential environments owned the 2020 retail dialogue. As a global industry, we aspired to perfect the experienced-based retail model to seamlessly blend the physical and digital representations of a brand. Experimentation and evolution were happening in every segment to achieve layered brand experiences designed to foster loyalty by engaging across channels. But that all came to a screeching halt when the pandemic hit.
Rebuilding Consumer Confidence After COVID-19 Advice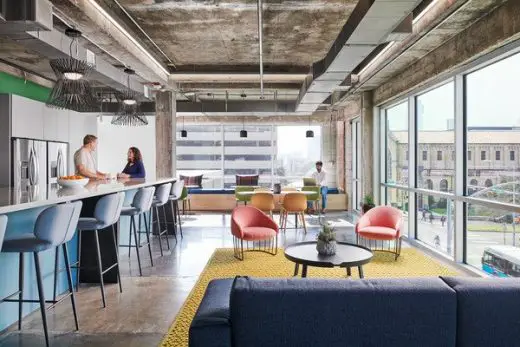 photograph : Peter Molick
What unfolded as we moved through the first part of 2020 was unlike anything modern retail has experienced. In response to COVID-19, within a very short timeframe, retail was forced to step back and evaluate everything from supply chain to store traffic flow, and all the parts and pieces in between. Brands are no longer challenged to create an experience that lures consumers into a physical environment, but rather, they are challenged to design a space in which shoppers can feel safe spending their time and money.
Across all sectors, businesses have re-invented their operations to meet the needs of a homebound consumer, each with a differing and dramatic experience through the crisis. Grocery retail, which emerged as essential, rapidly ramped up delivery and curbside pickup options while changing operations in the physical store to provide safer environments for both consumers and the workforce. Dining establishments across the country closed their doors to patrons, some completely shuttering physical locations.
The National Restaurant Association reported losses in membership revenues of $30 billion in March and $50 billion in April. Those restaurants that remained in operation took a cue from grocery, with delivery and pick up options expanded. Some restaurants, such as Panera, converted their operations to sell pantry staples to consumers. Soft retail virtually came to a full stop with shops and malls going dark.
Cushing Terrell ATX Office in Austin, Texas, USA – design by Cushing Terrell Architects: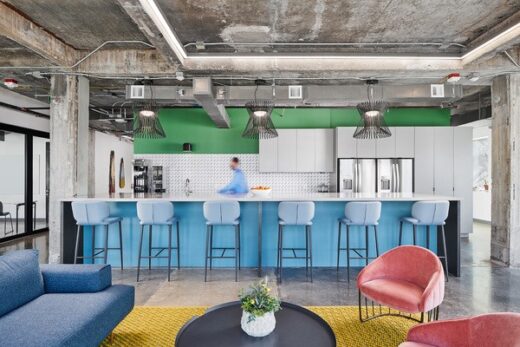 photograph : Peter Molick
With all this  abrupt change, the National Retail Federation forecast shifted from a 3.5% to 4.1% increase in retail sales for 2020 to a painful 3.5% to 4.5% decline in retail sales for the year.
Necessity is the mother of invention and at no time has that been more relevant than it is now. Be it offering the flexibility of a dynamic shopping journey or the comfort of knowing all possible safety measures have been taken to keep stores and merchandise appropriately sanitized, consumer confidence will be the major focus of the re-entry. How do we build that confidence? It will require planning across all facets of a retail business and hangs heavy on store design and planning.
Every aspect of a shopping environment from interior solutions, to building envelope, and infrastructure will be impacted in a well-rounded re-entry plan. We have observed that within the new protocols necessary to support physical distancing and ensure safer environments, retailers are faced with a need to immediately implement the following measures:
While most retailers had already implemented some version of curbside and delivery with the growth of the buy-online, pickup-in-store model, these developing consumer trends were only accelerated and further established as a result of COVID-19. Now is the time to fully establish them as staples of the ever-evolving retail experience.
This means a more focused effort on what the vehicular and pedestrian traffic flow outside of the store looks like for both the safety and efficiency of consumers and employees alike. More than just the first impression and a place to park, the site outside of the store will now be a place where retailers interact with their clients, providing services and facilitating transactions.
This manifests in the form of expanded pick-up stations in parking fields, hygiene and testing stations, and newly imagined drive-up or drive-thru accommodations. New ways of designing "parking lots" to facilitate these changes, while still effectively providing access to and the experience of the traditional in-store experience will require enhanced design considerations for the whole site..
Supply and Demand Challenges and Solutions
Since gathering at all, but especially indoors, is ill-advised under the current circumstances, delivery and micro-fulfillment facility expansion is expected. Some grocers such as Whole Foods Market have even taken to making some of their stores "dark" treating them more as fulfillment centers, less like a store – no guests are allowed in to shop. While this is a good temporary fix, in the long-term, keeping this model as a viable option would require modified and flexible uses of display and food prep spaces, and repurposing seating areas and other (what would be) communal spaces.
Adapting and Designing for the Revised In-store Experience
Retailers are faced with many new challenges to ensure the safety of both consumers and their workforces. Adapting their businesses to a post-COVID world will require balancing new procedures and protocols while continuing to provide exceptional brand experiences. Inevitably, this situation will create opportunities for retailers to continue the journey of transformational design and elevated environments within the new landscape.
It goes without saying, but a renewed emphasis on hygiene has already taken hold – expect this to continue to be a priority. There are options here to flip the script on sanitation stations – elements of a store that at one time may have been hidden or meant only for staff use will now become focal points, some likely placed at store entrances. In addition, we will see more passive solutions presented, such as systems modifications and innovations – think increased outside airflow, after-hours UV sterilization, and heightened consideration of materiality.
Some of these solutions will be less passive, involving physical adaptations like touchless freezer door installations, a shift away from or transformation of indoor seating areas, and dynamic or flexible plexi-shields over exposed personnel and food items. Physical distancing indicators throughout store environments may become standard, or at least expected, meaning opportunities now exist for creatively implementing these features, including working them seamlessly into the flow of the in-store experience. 
Alternatively, we may see a move toward more indoor-outdoor spaces in temperate climates that take some emphasis off the need for indoor physical distancing. Other design adaptations may include traffic flow modifications, from widening stairways and walkways to designating and making clear entry and exit portals.
As retailers begin taking steps to re-open, they should do so with thoughtful and strategic consideration of what their shopping experience looks like in this new normal. . Engaging with an integrated design and engineering team like Cushing Terrell's retail design studio will ensure all appropriate safety and hygiene measure have been addressed according to AIA and ASHRAE re-entry standards and that the in-store experience is comfortable and adaptable. A team like this, with diverse technical and industry knowledge will simplify the assessment process and help you go beyond baseline required changes to re-ignite consumer confidence.
Cushing Terrell was founded in 1938 by two architects, Ralph Cushing and Everett Terrell, who acted on the belief that integrating architecture, engineering, and design opened the doors for deepened relationships and enhanced creativity — the foundations of our design practice and what still defines us today. Driven by empathy, our team works together to design spaces and systems that help people live their best lives, achieve their visions, and enjoy healthy, sustainable built environments. After all, our mission is to invent a better way of living. For more information about Cushing Terrell and our commitment to forever improve, visit us at cushingterrell.com
Comments on this Rebuilding Consumer Confidence After COVID-19 article are welcome
Previously on e-architect:
Covid-19 Resources for Architectural Profession
Property investor sentiment after COVID-19
Property investor sentiment after COVID-19
APM online resources for Covid-19 outbreak
APM Covid-19 outbreak online resources
IWBI Task Force on COVID-19
How Buildings Can Reduce Health Burden of COVID-19
Buildings Can Reduce Health Burden of COVID-19
Architecture and Pandemics: Covid-19 Hermetic Verticalism
Covid-19 Quarantined Architects Database
Database for Quarantined Architects
Impact of COVID-19 on the London Property Market
Coronavirus Impact on Property Market Article
Remote Working During the COVID-19 Pandemic
Cushing Terrell Buildings
Contemporary Architecture by Cushing Terrell Architects
Confluence House, Rocky Mountains, Montana, USA
Architects: CTA | Cushing Terrell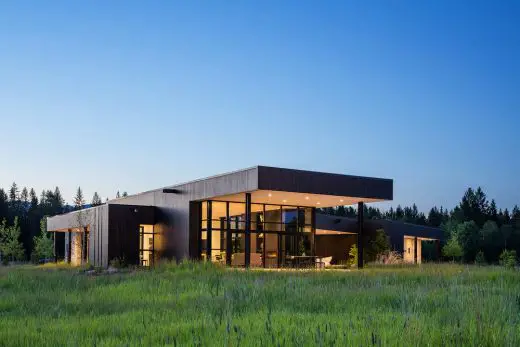 photograph : Karl Neumann
Confluence House
Bryant Elementary School, Helena, Montana, USA
Architects: Cushing Terrell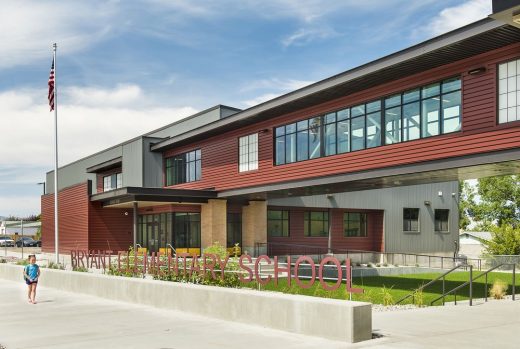 photograph : Heidi A. Long
Bryant Elementary School in Helena
Comments / photos for the Rebuild Consumer Confidence After COVID-19 – Coronavirus Crisis 2020 page welcome