Architecture and Epidemics, New York City Dome, Covid-19 Effect on Global Design
Architecture and Pandemics
Mar 24, 2020
Dome Over Manhattan
Location: New York City, NY, USA
Buckminster Fuller's Dome Over Manhattan: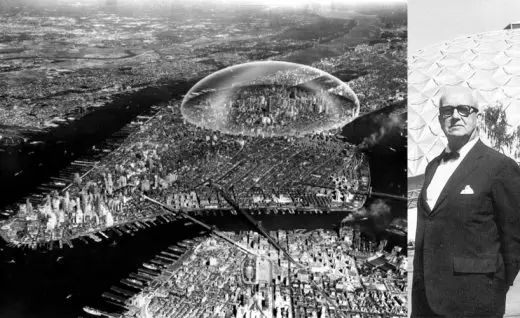 One of Buckminster Fuller's most daring ideas, the Dome Over Manhattan, taken in the context of today's global pandemic would make perfect sense. Perhaps Fuller's idea was crazy for his time, now our times are crazier than his ideas and an encapsulated city would be a safe one.
Future skyscraper design – helipad / dronepad crown: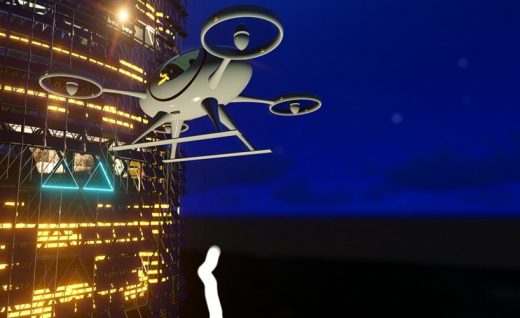 The consequences of an epidemic such as the Covid-19's will shift our priorities towards creating new advanced city models where every aspect can be controlled and managed easily. A new world where technology no longer walks side by side with globalization and architecture and urban design return to "form follows function".
Vertical density vs Urban sprawl: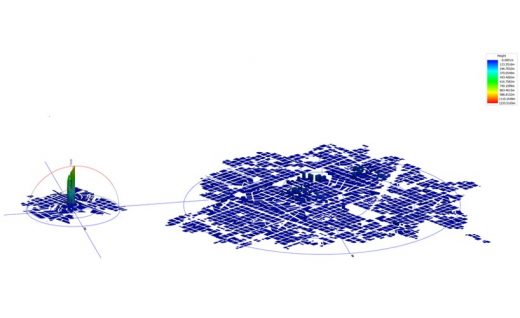 Our cities and endless suburban areas, connecting roads and infrastructures are not fit for purpose.
verticalism2.0 urban design skyscraper:


However, not long from now personal passenger drones will make airspace the main transport domain. They are autonomous, electric, intelligent and capable of learning and adapting to flight conditions in seconds.
Passenger drones and high-level access in and out of a building will allow us to create a city within a building (or connected buildings) that can be accessed at many points. This will free us from the vertical "cul-de-sac" model of the supertower of today, where everybody goes up from the bottom but comes down from the bottom too. Without this limitation, we can grow vertical and this time "not for the show".
Passenger drone transportation: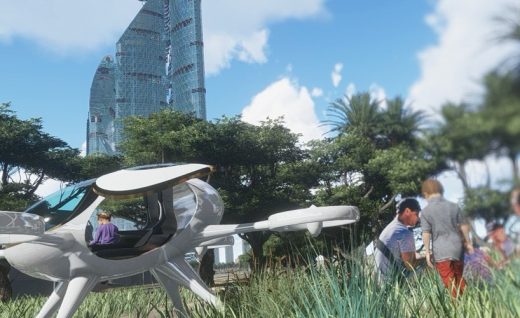 The first advantage of creating a new model is that city life and unspoiled nature can be side by side. This will also mean that we don't need to recreate the life and the things that naturally belong to the ground in absurd artificial environments at high level. It will be abnormal and simply not necessary.
VERTICALISM 2.0 from Martin Cruz on Vimeo.
The objective of going vertical will be to create dense and highly controlled city environments without losing our relationship with the ground. New cities would shift population from existing ones and those, in turn, will start a de-clogging process.
future skyscraper design: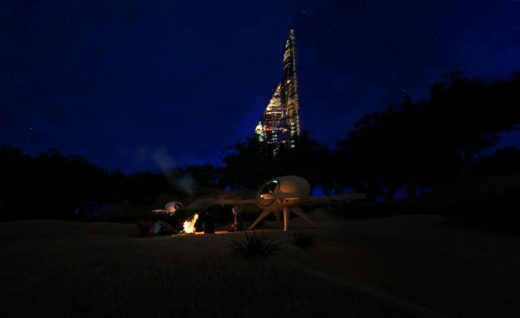 These new encapsulated worlds might be hermetically sealed however its socioeconomic makeup not confined in the city or countryside domains but completely interchangeable.
new economies vs future drone travel landscape: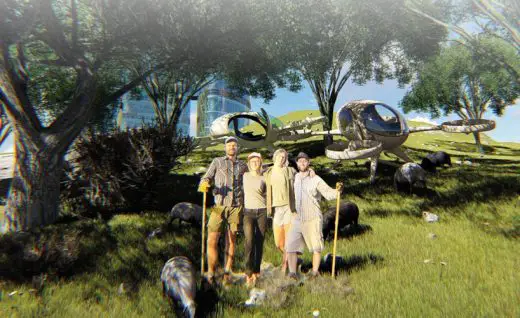 Equally, safety measures, energy creation and a sustainable framework would become part of the architecture of understanding of these cities. It becomes an obvious and integral part of peoples lives where everyone can see and connect in anticipation of how these systems work for us all. An education which will result in a new generation of individuals fully in sync with their cities. Perhaps the key for future survival?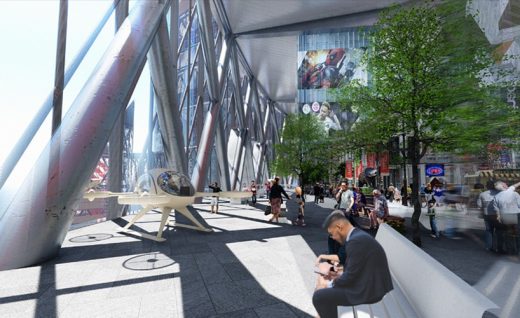 VERTICALISM 2.0
In 1931, Aldous Huxley made the first reference to the passenger drone. In his novel, Brave new world, the everyday transportation is the private helicopter. "The machine shot vertically into the air. Henry accelerated; the humming of the propeller shrilled from hornet to wasp, from wasp to mosquito; the the speedometer showed that they were …
vimeo.com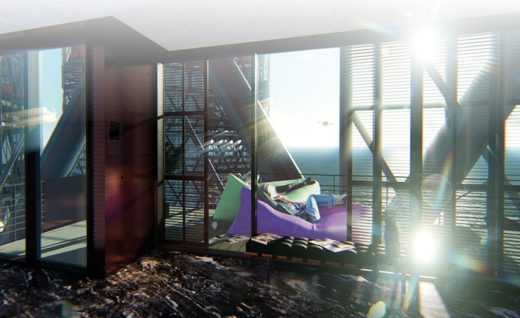 Marcos De Andres
Co-Founder & Director
Architect
AMBS Architects
London/Madrid/Marrakesh
+44 (0) 7904408442
+34 680 760 430
+212(0)6 077 14 777
www.ambsarchitects.com
3D visualization by Rafael Gomez Galan
Architecture and Epidemics, New York City Dome, Covid-19 Effect on Global Design2020 images / information received 240320
Address: New York City, NY, United States
New York Building Designs
Recent Major Buildings in New York City
550 Madison
Architects: Snøhetta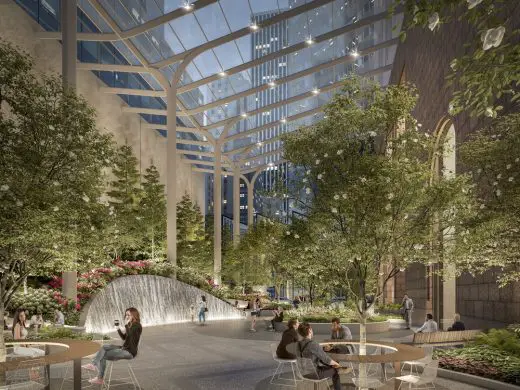 photo © Snøhetta and MOARE
550 Madison in New York City
Poster House, 119 W 23rd Street
Design: LTL Architects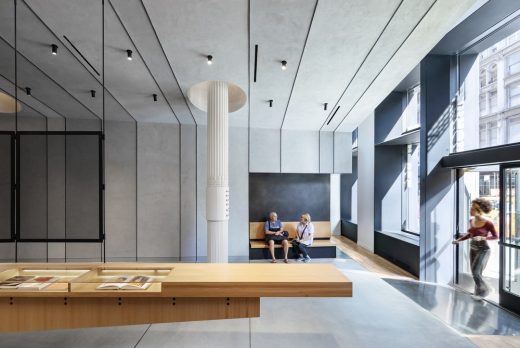 photo : Michael Moran / OTTO
Poster House in the Flatiron District, New York City
New York City Architecture
Key Buildings in Manhattan
NYC Architecture Designs – chronological list
Rural Mobility, 1071 5th Ave, New York, NY 10128
Curators: AMO in partnership with Volkswagen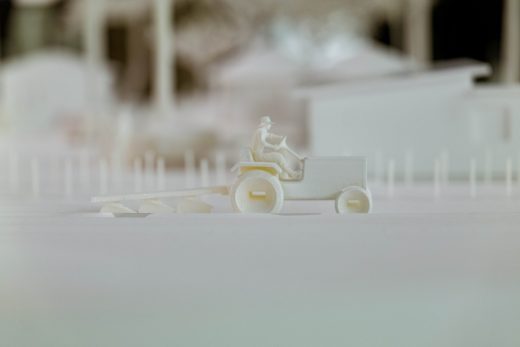 photo © Philipp Gladsome
Rural Mobility Exhibition at the Guggenheim, New York City
Comments / photos for the Architecture and Epidemics 2020, New York City Dome, Covid-19 Effect on Global Design page welcome