APM Coronavirus outbreak online resources, Covid-19 Work from Home Advice, Lockdown Working Guide, Crisis
APM Covid-19 outbreak online resources – Lockdown Working
14 Apr 2020
APM launches new online resources to support the project profession during Covid-19 outbreak
Free online webinars, community hub and new online examinations will ensure project practitioners can develop their careers and network with professionals while working remotely.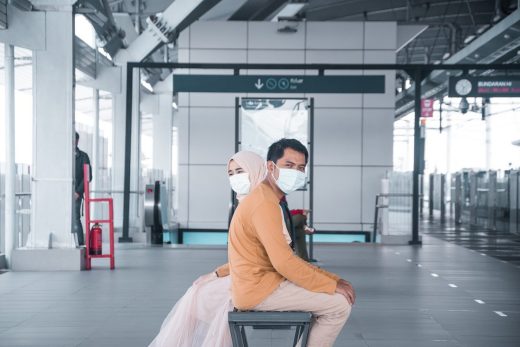 APM online resources for Covid-19 outbreak
14th April 2020 – Association for Project Management (APM), the chartered body for the project profession, has launched a series of online resources to help support those working in project management roles across industry sectors.
As part of its new online offering, APM has introduced free lunchtime webinars, which cover a range of topics, including themes such as 'communicating in uncertain times' (14 April 12.30pm – 1.30pm), and the changing nature of how we work' (16 April 11am – 12pm) linked to APM's final Projecting the Future Challenge Paper Six: Future skills, Future Work*.  The webinars are completely free and open to both members and non-members of APM.
A new online resource launching this week for APM members is APM's Community Hub, which will bring the project community together for discussion, communication, idea-sharing and online networking. Individuals will also be able to contribute to discussions and start conversations on topics that are of interest to them to benefit from their peers' knowledge and expertise.
A series of topics will also be introduced, all relevant and topical for the project community, including how the profession and projects are being impacted by Covid-19, projects which are helping in the current crisis and other relevant subjects to the project profession
APM has also introduced online examinations, to ensure project practitioners can continue to develop their careers and gain recognised qualifications without leaving their homes, ensuring the health and safety of all those involved in the exam process. APM's online examinations will be available for the following qualifications:
APM Project Fundamentals Qualification (PFQ)
APM Project Management Qualification (PMQ)
APM Project Management Qualification (PMQ) for Prince2
IPMA Level D
APM Risk 1 Qualification
APM is also working closely with its Accredited Training Providers to support them with the online examination process.
Jo Connolly, head of service innovation at APM said; "We want to ensure that those working in project management remain supported. The introduction of our new online resources including examinations and our community hub will ensure that people are able to continue with their career development and able to engage with other professionals while working remotely and staying safe.
"During this challenging time, we are seeing countless examples of the power of projects for good. As the chartered body for the profession, it is vital for us to listen, adapt and take action to help projects and project professionals succeed."
Further details on how to register for APM's free lunchtime webinars are is available at https://www.apm.org.uk/event/  Further information about APM's online examinations and Community Hub visit www.apm.org.uk.
* Projecting the Future: The Future of Work and Skills is the sixth and final Challenge paper in APM's Projecting the Future series.  The paper sets out a series of discussion questions for the project profession specifically around the future of work and skills and potential implications of the changes ahead in how we work.  For further details visit: https://www.apm.org.uk/projecting-the-future/
About APM
Association for Project Management (APM) is the only chartered body for the project profession, with over 30,000 individual members and more than 500 organisations participating in our Corporate Partnership Programme.
As an educational charity, we are committed to developing and promoting the value of project management in order to deliver improved project outcomes for the benefit of society.
There are a number of ways in which you can benefit from what we do, including:
membership
qualifications
chartered status
publications
events
Previously on e-architect:
IWBI Task Force on COVID-19 News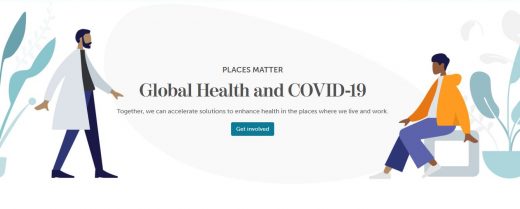 IWBI Task Force on COVID-19 News
How Buildings Can Reduce Health Burden of COVID-19
Buildings Can Reduce Health Burden of COVID-19
Architecture and Pandemics: Covid-19 Hermetic Verticalism
Covid-19 Quarantined Architects Database
Database for Quarantined Architects
Impact of COVID-19 on the London Property Market
Coronavirus Impact on Property Market Article
Remote Working During the COVID-19 Pandemic
Mediabrands Office Headquarterss, Madrid, Spain
Design: Ruiz Pardo – Nebreda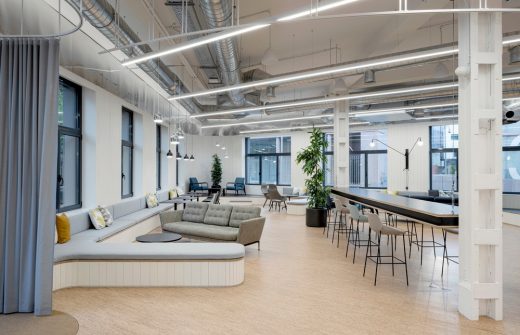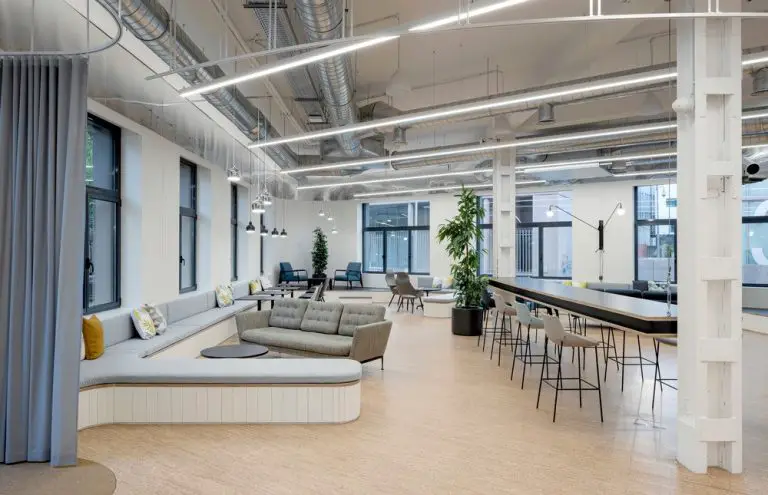 photo courtesy of architects office
Mediabrands Office Headquarters
Comments / photos for the APM Covid-19 outbreak online resources – Healthy Coronavirus Crisis 2020 Working page welcome