Coronavirus Work from Home Guide, We Can WorKit Out, WCWO COVID-19 Working Advice
Work from Home During Coronavirus Crisis
7 May 2020
Good Working During COVID-19 Pandemic Advice
BDG architecture + design sets out an approach to #WFH
7 May 2020, London, UK – A team of three designers from BDG architecture + design, including Chief Creative Officer Colin Macgadie and Creative Directors Adam Childs, JorgeMendez-Caceres have developed a unique response to the sudden and exponential growth in remote working that the majority of the working population are now facing.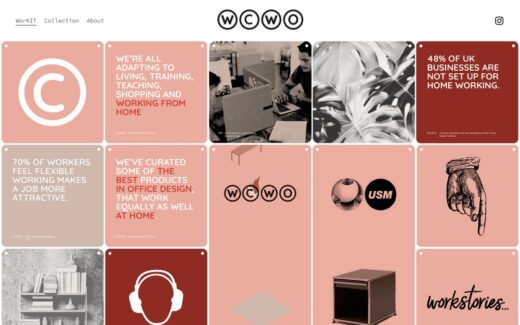 There is a huge amount of speculation in the workplace architecture and design about the "future of the office", "return to work protocols" and the "new norm", what this fails to address is the key issue of how people are actually working right now.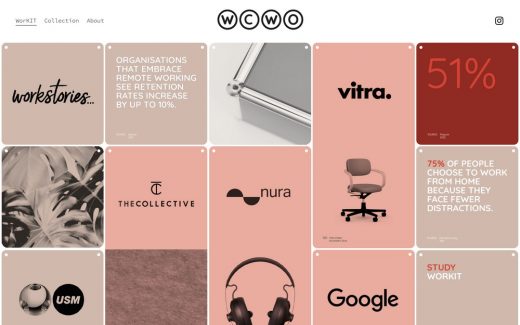 The We Can WorKit Out (WCWO) website is a straight-forward resource to help people find solutions that could make home working easier, without turning them into the worst examples of office design. Through offering practical solutions from the creative team at BDG, WCWO unlocks the potential of working from home, room by room, without the need for dedicated space or requiring a home to look like an office.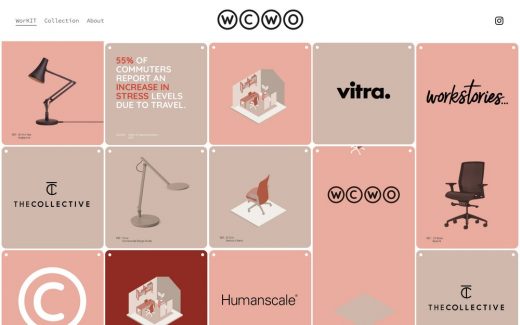 WCWO highlights a range of potential 'WorKits'; each thoughtfully curated from a collection of products produced by some of the world's leading manufacturers to turn domestic spaces into effective workplaces.
The settings are combined with the latest thinking and statistics on workplace design, to help individuals create a space in their home that is conducive to work without sacrificing style. The WorKits include; the Sofa, Kitchen, Bedroom, Study as well as an Essential selection.  Brands that feature on https://www.wecan-workit-out.com include Anglepoise, The Collective, Humanscale, String, USM, Vitra and Workstories.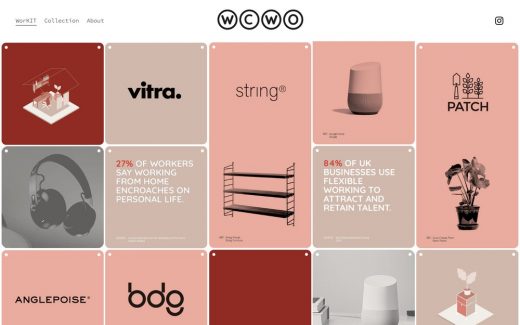 The designers from BDG architecture + design have experience of developing some of the most innovative working solutions in the world for renowned organisations including Google, Nike, LEGO, Sony and WPP, creating environments to optimise the users experience, comfort and productivity.
The design philosophy of BDG architecture + design is rooted in the creation of a full range of inclusive and diverse spaces for the multitude of tasks performed by people in the day-to-day of modern work. The home has always been part of this dialogue, however undoubtedly the COVID-19 crisis has highlighted and accelerated the untapped potential of 'remote working' and it's large scale adoption means that moving forward it will inevitably form a larger part of the conversation and We Can Work it Out is a response to that.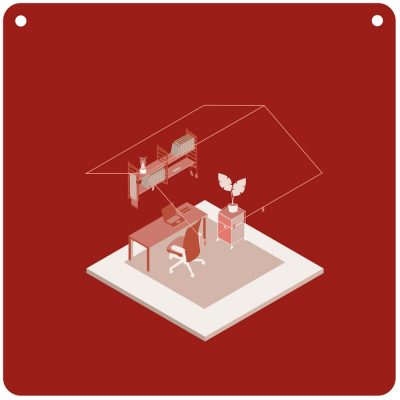 Gill Parker, CEO of BDG architecture + design comments:
"This is not the 'death of the office' as many are predicting and we don't have to choose between home and   work but there is no doubt the workplace paradigm will shift. The We Can Work it Out website is an expression of the synergy between strategy and creativity within the BDG studio, that always puts people at the heart of everything we do. Forward thinking organisations, that have invested in the technology and cultivated cultures of trust will be able to seize this moment, empowering their employees to work from home effectively."
BDG architecture + design
BDG architecture + design is WPP's international architecture and design consultancy focusing on strategy, architecture and design for corporate, public sector and education clients for new build and refurbishment projects.
Comments on this We Can WorKit Out Advice – Work from Home article are welcome.
Previously on e-architect:
30 March 2020
Impact of COVID-19 on the London Property Market
Twenty7Tec Issues Weekly Mortgage Stats for UK properties:
Coronavirus Impact on Property Market Article
Covid-19 Quarantined Architects Database
Database for Quarantined Architects
Remote Working During the COVID-19 Pandemic
Comments / photos for the Work from Home During COVID-19 Pandemic 2020 page welcome