Building Resilience COVID-19 Construction Report, Coronavirus Real Estate Impact Advice, 2020 Guide
Building Resilience Construction Report COVID-19
17 Apr 2020
Building Resilience Construction Report News
Building Resilience – Asite launch new construction report examining the key trends set to shape 2020
The report focuses on a number of key regions around the world monitoring the effects of COVID-19 and predicting the trends set to shape 2020
• Post-Brexit concern may lead to a possible dip in construction activity in 2020
• UK companies are rethinking their approach to procurement and focusing on new sustainable supply chains
• Budget cash injection set to lay framework for decades of growth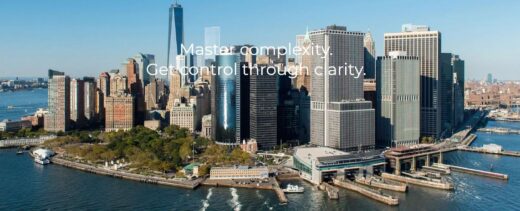 London, United Kingdom (April, 2020) – Asite has today launched a new research report into the trends set to impact the construction industry globally in 2020, including the UK.
The report also examines the impact of the current COVID-19 pandemic and considers how this will impact the industry in the coming 12 months.
Research was conducted on different regions – namely, the UK, Europe, the Middle East, North America, Asia-Pacific, and India – to examine key trends in those regions and their relatedness.
The snapshot report delves into some of the most innovative insights this year. It aims to provide the construction industry with a clear view of its future and determines what the industry needs to do to move forward, overcome current challenges, and build on the progress taking place.
Nathan Doughty, Asite CEO, said:
"We are delighted to launch our first research report of 2020, focusing on the construction trends set to impact the industry this year.
When we began our research, we could not have known how drastically the world would change in such a short time. This change and the impact of the COVID-19 outbreak has impacted our findings and will continue to shape our industry long after the pandemic has passed.
Now more than ever, I believe our industry needs to come together and operate as the global industry it is to solve future challenges and build resilience. This report will hopefully mark the beginning of this new chapter."
In its conclusion, the report demonstrates how shared trends and developments across regions might offer a solution to the current crisis. Digital engineering and the establishment of strategic operating models are suggested as key to building resilience and safeguarding the industry.
The report also calls on the industry to recognize their interdependence and develop a strategy that is both regionally engaged and globally responsive.
Key takeaways from the report include:
United Kingdom
Post-Brexit Decline before Stabilizing
65% of the construction industry says that they are either concerned or highly concerned about the outlook for the industry post-Brexit. As a result, there is the worry that this may lead to a possible dip in construction activity in 2020. Therefore, it is pertinent that focus shifts to building resilience and preparing for this potential decline.
BIM Level 3 by 2025
The UK Government and industry expects to move to BIM Level 3 by 2025. This progression is key to the 'Digital Built Britain' strategy, which will improve transparent data sharing capabilities. Increased focus will also be placed on Digital Twins in an effort to keep up with rapidly evolving digital construction technology We will see these developments benefit projects and government supply chains greatly over the coming years.
New Focus on Sustainable Supply Chains
In response to increased scrutiny on the construction industry and its environmental impact, companies are rethinking their approach to procurement. Pierre-Francois Thaler, co-CEO of EcoVadis, argues that procurement professionals are in an ideal position to address sustainability issues as supply chains are the biggest lever for change. As noted by Construction Online, buyers are more likely to seek out environmentally conscious suppliers, and suppliers will need to be able to demonstrate their green credentials.
Investment in Budget 2020 for a Decade of Growth
Chancellor of the Exchequer, Rishi Sunak, announced £640 billion of gross capital investment into the UK's roads, railways, schools, hospitals, and power networks by the end of the Parliamentary term in a cash injection that will be triple the average of over the last 40 years in real terms. Sunak argues that "investing historic amounts in British innovation and world-class infrastructure, [we] will rebalance opportunities and lay the foundations for a decade of growth for everybody."
Worldwide
Impact of European Green Deal
Building and renovating in an energy and resource-efficient way is one of the cornerstones of the European Green Deal. We envision the construction industry will begin to feel the impact of the deal during the first months of 2020 as legislation ensuring the use of longer-lasting products and recycled materials on EU sites come into place.
Asian construction boom set to ease following COVID-19
The infrastructure and construction industries were projected to experience a boom in the coming five years, with Asia forecasting a CAGR of 8.9% by 2023. COVID-19 will impact this growth as site closures across the region result in completion delays. Although sites are beginning to reopen, the initial issues will affect the industry.
North America Smart City dominance to continue
The smart city platform market is expected to register a CAGR of 18% between 2020 and 2025. North America is already the leading region in the area. We will see this dominance continue and grow as the adoption of smart building technologies becomes common practice in the US with future focus on transportation and energy, New York's MTA will become part of this program as it continues its current transformation.
Substantial Infrastructure Development in Dubai in preparation for Expo 2020
Despite the global pandemic, Dubai will continue to prepare for Expo 2020, adjusting planned preparations as required. Over the coming months, numerous infrastructure projects will be completed to accommodate the needs of the huge 173-day event. Industry data shows that, as of March 2018, the total value of the top 10 active projects linked to Expo 2020 will exceeded AED 120 billion.
Growth of the Modular Construction Market
Along with an increase in BIM usage, modular and prefabricated construction projects are expected to gain popularity to help expedite residential and commercial building projects. Considering the government's focus on sustainability and energy-efficiency, this projection makes sense. Moreover, statistics indicate that the modular construction market will stand at US$157 billion by 2023.
To read the report in full please click here.
About Asite
Asite's vision is to connect people and help the world build better. Asite's platform enables organizations working on large capital projects to come together, plan, design, and build with seamless information sharing across the entire supply chain.
Asite SCM is our supply chain management solution, which helps capital project owners and Tier-1 contractors to integrate and manage their extended supply chain for delivering on capital projects.
Asite Common Data Environment is our project portfolio management solution, which gives you and your extended supply chain shared visibility of your capital projects. Together they enable organizations to build digital engineering teams that can deliver digital twins and just plain build better.
The company is headquartered in London's Tech City and has regional offices in New York, Houston, Dubai, Sydney, Hong Kong, and India.
Coronavirus Impact
Previously on e-architect:
APM Covid-19 outbreak online resources
APM Covid-19 outbreak online resources
IWBI Task Force on COVID-19 News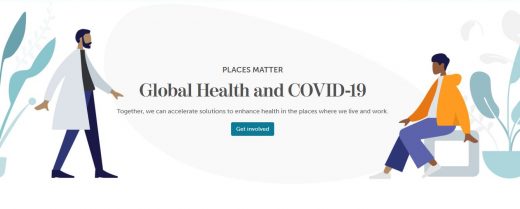 IWBI Task Force on COVID-19 News
How Buildings Can Reduce Health Burden of COVID-19
Buildings Can Reduce Health Burden of COVID-19
Architecture and Pandemics: Covid-19 Hermetic Verticalism
Covid-19 Quarantined Architects Database
Database for Quarantined Architects
Impact of COVID-19 on the London Property Market
Coronavirus Impact on Property Market Article
Remote Working During the COVID-19 Pandemic
Global equity markets have been hit hard by the coronavirus, which has been the catalyst for the biggest market sell off since the 2008 crash.
For all the latest breaking news on COVID-19 visit the UK government website page: Coronavirus (COVID-19): UK government response.
Comments / photos for the COVID-19 Remote Working for Architects – Coronavirus Impact Advice for Offices page welcome