Top 6 reasons to use feather flags for advertising guide, Building Design Tips, Online Advice
Top 6 Reasons to Use Feather Flags For Advertising
13 Apr 2021
As the digital era is taking control of the advertisement industry, many businessmen or entrepreneurs are neglecting the importance of traditional marketing. However, ignoring the potential of conventional marketing such as custom feather flags is one of the biggest mistakes business owners make.
In the modern-day, every business wants to stay out of the crowd. If you want to attract more people to your business, you should use outdoor feather flags to achieve success. When people see your brand's message, again and again, they will get confidence in your company.
Nevertheless, the appropriate place and right form make the advertisement with feather flags more effective. You can display your advertisement anywhere you want with attractive and durable feather flags.
In this article, we will talk about 6 reasons to choose feather flags for your advertisement purposes. Let's start away.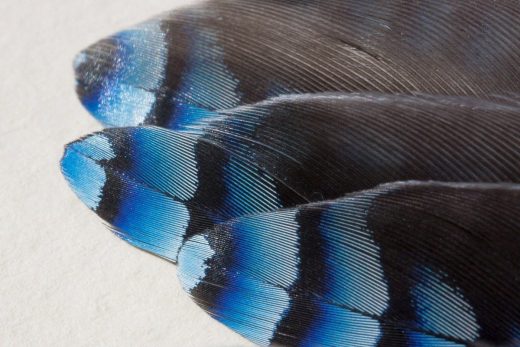 Top 6 Reasons to Use Feather Flags in Advertising
It Will Allow You to Promote 24 x 7
Do you want to increase the exposure of your brand by 24 x 7 promotions? The double-sided or outdoor feather flags can promote your business 24 x 7 to boost visibility. You don't need to pull the feather flags down after a certain venue or event. Aside from that, feather flags don't have any expiration or validity issues. So, you can use them as long as you want. Unlike digital marketing, where an advertisement stays for a limited amount of time, feather flags provide you an opportunity to promote your business throughout the day.
The Promotions are Affordable
No matter if you use double-sided or single-sided feather flags, the promotional cost is always affordable. If you compare the price, you'll realize that traditional feather flag marketing is a lot cheaper than other marketing options. As the flags and the poles are durable and weather-resistant, you should not hesitate while investing in feather flags.
They are Easy to Assemble
Are you thinking that assembling feather flags requires a lot of manpower? To be honest, you're wrong. The assembling process doesn't require any tools as the steps are effortless. You don't need to drill any holes. You just need to attach the flag and poles with the available pole kits. The whole process will take about a few minutes. Additionally, the disassembling process is similar to the assembling process.
They are portable and lightweight
All the feather flags and poles come with a carrying case. As the poles and flags are lightweight, you'll be able to carry them anywhere you want. According to LinkedIn, feather flags take little space which makes them convenient to fit in small places.
They are Weather-Resistant
The feather flags are perfect to withstand harsh weather conditions. No matter if you place them in fair or moderate weather, the feather flags are designed to endure snow, rain, and wind. They will remain intact with the ground even in stronger winds.
Unlike other flags, feather flags don't entangle around the pole due to strong wind. It may rotate, but it will never tangle of the pole. So, your customer weather flags will be visible even in harsh weather.
Timeless Investment
One of the best advantages of using feather flags is that they will never grow old with time. Unless the pole or flag is destroyed or torn apart, you can use them for years. This is why investment in feather flags is considered a one-time marketing investment that helps you to increase visibility.
Conclusion
These are the top 6 advantages of choosing feather flags for marketing purposes. Remember that outdoor business signs are very important for your business. They will help you to attract potential customers. So, if you want to increase the sign effectiveness of your brand, you must use feather flags.
Comments on this guide to Top 6 reasons to use feather flags for advertising article are welcome.
Building Articles
Key benefits of custom flags for your busines
First Time Replacing Your Roof
Inexpensive effective marketing tools and tactics
Building Articles
Architecture
Comments / photos for the Top 6 reasons to use feather flags for advertising page welcome