Real Estate App Development Cost Advice, House Sales Tips, Building Refurb Guide
Real Estate App Development Cost Guidance
8 Sep 2020
The development of mobile applications has hugely changed our lives in many ways, and one such area is Real Estate. These real estate applications provide great assistance because searching for offices, houses, and other estates is a very tough job.
Moreover, in today's busy life and distances between places increasing, searching for your dream house is a tough job. Real estate applications could be incredibly beneficial for you in such a scenario.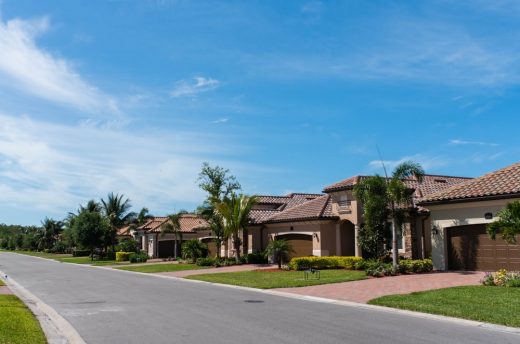 Simple Guidance For You In Real Estate App Development Cost
A user can search for building, society, nearby areas, and more using these applications, as well as it is going to assist you while deciding either you wish to have a look at the place in real or not. The owners of real estate businesses are forced to develop real estate app after seeing the reliance of people on applications. And if we talk about numbers, seeking houses on mobile has increased by 120 percent.
Therefore, it is essential for every real estate agency/agent to not only have a real estate mobile application but also add several listings on it. However, it is indispensable for the application to have features that are easy and convenient to use.
For a better user experience, there are a lot of things to consider. Additionally, to make the user experience more effective and value-wise profitable, you can also add a lot of features, but the real estate app development cost increases as you add more features but there is high ROI – https://vironit.com/how-much-does-it-cost-to-create-a-real-estate-app.
Below we have mentioned some of the major guidance you need to follow for an appropriate real estate application and the ROI. Because its not always about just to have a mobile application about real estate, it more about the return on investment you made on the application as well.
Less listing fees
The low listing fee is the main thing that keeps realtors and advertisers moving from one real estate app to all. But it is entirely non-beneficial to waiver off the listing fees completely. However, if you want your app to remain active in the market, you have to keep the listing fees low as compared to other applications.
Detailed Information & Requirements
Another way through which you can make your app popular, more property listing platform, and convert it into a go-to platform for people visiting to sell or buy a property with detail information about security, locality, the market valuation of the area, the mode of conveyance, the prospect of growth after a few years, and many more.
Blockchain utilization
Blockchain technology is working to change the real estate outlook for years throughout the world, though its adoption rate is low. The technology is poised to become a concrete response of how to make an app like the Zillow app. You can use the technology into your real estate app to make yourself a disruptive market player.
MLS Integration
It would help if you were updated app consistently with the help of MLS integration as many customers complain that the data available on the app is outdated. For example, the price range mentioned on the app is ancient or the property listed is already sold out. The only solution to get rid of these complaints is to update your real estate app with MLS.
Comments on this Simple Guidance For You In Real Estate App Development Cost advice article are welcome.
Real Estate
Buying Property Posts
Do architects make good real estate agents
Why condos make good real estate investments
Buildings
Building Posts
Comments / photos for the Simple Guidance For You In Real Estate App Development Cost page welcome