Renting Property, Flat Landlords Tips, Home Letting Design Advice, Real estate guide
Tips for Landlords When Renting a Property
Housing Market Investment – Home Letting Article
3 Aug 2018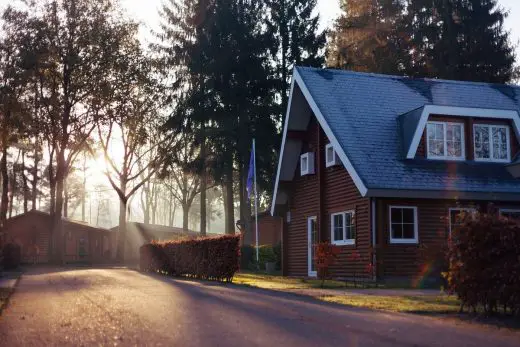 Design Tips for Landlords When Renting a Property
Design Considerations A Landlord Needs to Consider When Renting a Property
With the consistently low interest rates over the last few years reducing the benefits from savings accounts, many people have looked at other ways of investing their money. This has resulted in a boom in the UK's buy to let housing market. Despite increases in taxation and a reduction of tax relief on buy to let mortgages, investment in bricks and mortar, which can also provide an income, is still an attractive proposition for many.
There is no shortage of tenants as rising house prices are out of the reach of many first-time buyers. There are also an increasing number of people who prefer the flexibility of renting over buying. More than 36 percent of the UK population, around 17 million people, are renting.
However, buying a property is just the beginning for a would-be landlord. Certain standards have to be met when letting your house or flat and you have a duty of care towards your tenants. You also need to have some money put aside for any unexpected maintenance issues that arise and which you are obligated to remedy as soon as is reasonably practical after they have been reported. As a property manager for many years, Scott of AAMGT.com has a lot of advices and tips for future and current landlords.
Design and Décor
As a landlord you want to attract good tenants, and the best are those who stay for a long time and treat your property as their home. If the house or flat looks clean, nicely equipped and well maintained you are more likely to get quality long-term tenants.
When choosing your décor and equipment, it's tempting to do it as you'd want it. But, as a landlord you have to think practically and strike a balance between quality and price. You also have to consider the type of tenant you are aiming at and look at it from their point of view.
A student would want somewhere clean with basic furnishings and low priced. If you're aiming at young professionals, they might expect a higher standard and more equipment. For a family, a safe environment for their children is a high priority and they would probably have more of their own stuff. Being flexible is also an advantage. Some tenants might need a fully furnished place to start, but gradually accumulate their own furniture. If you're prepared to move your goods out to facilitate that, you could benefit in the long run.
Having the property decorated, furnished and carpeted in neutral colours gives the tenants scope for putting their own style on the place. The appliances that you install is also about finding a balance. You don't want to spend a fortune, but you should avoid false economy and go for known brands that are less likely to develop faults and need replacing.
The tenant should ask you if they would like to redecorate any rooms but things like drilling holes to hang pictures or put up shelves are a part of making a home and shouldn't require permission. However, it should be clearly stipulated in the rental contract that, at the end of the tenancy, any such work should be made good.
Safety and Security
Every tenant has a right to feel safe and secure in their home, and it is in your interest to protect your investment. The initial inspection should ensure that the building is structurally safe including the roof, walls, stairs and floors. The electrics, plumbing and heating systems must be working safely. Any common areas should be clean and clear of debris and obstructions.
For security, it could be in your interest to install a burglar alarm and automatic security lights. Outer doors should ideally be of a solid construction and not of the hollow wood type. Fitting good quality locks and dead bolts will make intrusion less likely. Inner and outer doors should open smoothly and close securely. A door that sticks could be a hazard in the event of a fire by delaying a tenant's escape.
Windows should also open and close properly and those in living areas should be able to be used as a means of escape in a fire. It is not obligatory to fit window locks but it would add to the security of the property. Also, without window locks the tenant would not be able to take out contents insurance.
You should carry out a fire risk assessment in all areas of the property and follow the fire safety advice for landlords. You must fit at least one mains powered smoke alarm with battery back-up on each floor of the property. With battery powered alarms the tenant could fail to replace batteries, or even remove them altogether.
The tenant should be advised to test the alarms every month or so, but you must test them during your regular maintenance inspections. Carbon monoxide alarms should be fitted in any rooms where there is a risk such as a gas boiler, an open fire or wood burning stove.
Gas appliances have to be installed and maintained by a qualified gas fitter. All electrical appliances should be tested for their safe operation. Any furniture you provide must meet the minimum fire resistance standards. It could be a good idea to stipulate the property as non-smoking as smokers present the highest fire risk.
Maintenance
As a landlord, you should schedule a regular inspection and maintenance visit at a time and date agreed with the tenant. This also gives you an opportunity to see how the tenant is looking after your property.
Walls, floors and ceilings should be checked for any signs of damp. Test all light switches and electrical appliances. Have a registered gas engineer to check all gas appliances. Test smoke and CO alarms. Check the correct operation of all doors and windows.
Building a good relationship with your tenant, maintaining the property and carrying out any urgent repairs within a reasonable time will protect your investment, provide you with reliable income and help you to avoid the risk of accidents or a landlord negligence claim. Head over to accidentclaims.co.uk for more advice and tips.
Location: UK
UK Property
British Property Articles
British Housing Crisis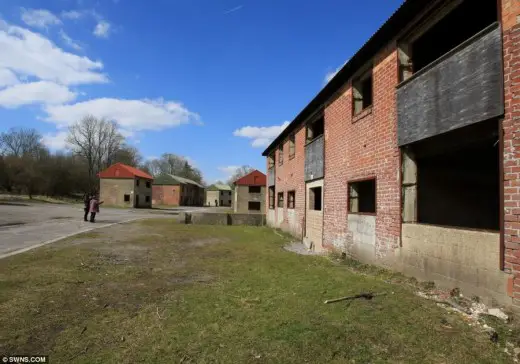 photograph © swns.com
UK Housing Crisis
New UK Housing: British Housebuilding
Zero-carbon House, BRE site, Watford, southeast England
Design: Sheppard Robson with Arup



images from architects
Zero-Carbon BRE House
Related Home Designs
Renewable House made of hemp : BRE Innovation Park
Zero-Carbon Home UK : Barratt Development
House of Lords Zero Carbon Homes Ruling
Comments / photos for the Design Advice for Landlords When Renting a Property page welcome