Quick guide to commercial restroom design tips, Bathroom style advice, Property planning tips
Quick Guide to Commercial Restroom Design Process
3 August, 2021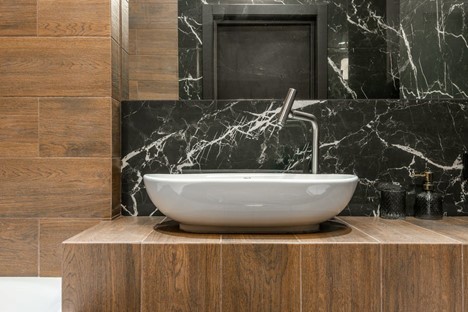 Are you looking to design a commercial restroom for your place of business? Do you find yourself at a loss for where to start with restroom design ideas? If so, then you need to learn all that you can about what goes into the restroom design process.
Doing so will help you create a restroom that's cost-efficient, clean, and comfortable for your employees and clients to use. It's more important than most businesses believe it to be!
See below for an in-depth guide on several commercial restroom design ideas that you can use as you begin planning for your company's restroom.
A Quick Guide to Commercial Restroom Design
What Questions Should I Be Asking?
Ask any interior designer or contractor what your first step should be with planning a design, and most of them will say the same thing: ask loads of questions first.
By listing questions to ask, you'll be giving yourself answers to the information you do know. Those answers will filter down options and point you in which way to go. See below for the top questions to ask yourself during this process.
What Is Your Budget?
Commercial restrooms are a tricky project. You want them to be efficient, yet clean. You need them to be luxurious enough to shine a bright light on your brand, yet not so luxurious that you're spending too much on it.
There's always one tool in your arsenal that can help you navigate this process: your budget. By using your company budget as your guide, you'll be able to provide yourself with more accountability throughout the process.
For example, when choosing the best commercial style kitchen faucet for your restroom, you'll have a budget to filter down your options. Then it just becomes a matter of preference. Which one do you like more?
Be sure to have a firm idea of what your overall budget is for the project. Then you can determine how much you're willing to allocate towards bathroom fixtures, installation services, etc.
How Can You Make it Sustainable?
Sustainability is the top priority when designing a commercial bathroom. The hope is that you design this bathroom one time, then you won't have to worry about designing it again for quite some time.
There are many different ways to make a sustainable commercial bathroom. You'll start with the bathroom fixtures that you install, such as toilets, sinks, and air dryers. These fixtures can help you make an eco-friendly bathroom (a growing trend in the industry), as well as help you save on your water bill.
Ask your contractor this fundamental question: how can it help me conserve resources? They'll know about the best products on the market to help you accomplish it.
How Will You Tackle the Odor?
Fair or not, a foul smell in your bathroom will reflect poorly on your brand. Even though it is a bathroom (a place with a lot of smells), humans often associate cleanliness with smell.
This is why Febreze has made hundreds of millions of dollars in sales: people think that if something smells clean, then it is clean.
That's not always the case, but the precedent is set nonetheless—your bathroom needs to smell good.
Luckily, commercial bathroom experts are way ahead of you! You'll want to play for a streamlined design that allows for easy cleaning. As soon as the bathroom is open for business, you need to hire a commercial janitorial service (which you can outsource to lower the cost) to keep it smelling fresh.
Will it Meet ADA Requirements?
Spoiler alert: the answer here has to be "yes." But what does that mean? What qualifies as a bathroom that meets those requirements?
An ADA bathroom requires that a minimum of one bathroom stall be wide enough to fit a wheelchair comfortably inside. It also requires railings on the wall to help the client to get from wheelchair to toilet safely.
Also, be sure that the bathroom stall has enough room for the wheelchair to rotate 180-degrees. Your contractor can help guide you through these steps.
Will it Be Vandal Resistant?
Are you building a commercial restroom that will be available to the public? If so, then it's going to undergo a lot more abuse than a private bathroom would. Namely, you'll have to worry about things like vandalism.
Fortunately, once again, there are commercial bathroom manufacturers that have that covered for you.
You can easily find stalls, toilets, mirrors, and other commercial bathroom fixtures that are vandal-resistant. This will help your bathroom keep its youthful and desirable looks for years to come.
Are You Maximizing the Space?
Commercial bathroom design has progressed significantly in the past decade alone. There are so many different options on the market that allow you to maximize your space.
If you have a long and narrow bathroom, you can literally line stalls down the entire length of one wall, then line sinks and mirrors down the entire length of the other wall. Throw in some energy-efficient LED lighting and you've got yourself a cost-efficient, aesthetically pleasing bathroom!
Use your contractor to help you maximize your space. What features are you looking for? How can you make them work within the small space you have?
Take Advantage of Commercial Restroom Design Today
Now that you have seen an in-depth guide on restroom renovation and why commercial restroom design is so important, be sure to use this information effectively.
Be sure to browse our website for more articles on restroom design, as well as many other topics that you will enjoy.
Comments on this A Quick Guide to Commercial Restroom Design article are welcome.
Bathrooms Articles
Bathrooms Posts
Single bathroom vanities designs for small bathrooms
Spoil your bathroom with stylish tiles
Building Articles
Comments / photos for the Quick guide to commercial restroom design guide page welcome