Professional painters for commercial property upgrade tips, Online property advice, House guide
Professional window washing guide
23 August 2021
Cleaning of windows and glass doors is a top priority for spring cleaning. You don't want the entire house to shine with murky windows. Dirty panes make the house look haunted and dungeon. Get the free online quotation to hire professional window washers. Let's understand the pricing estimation of window cleaning from qualified service providers.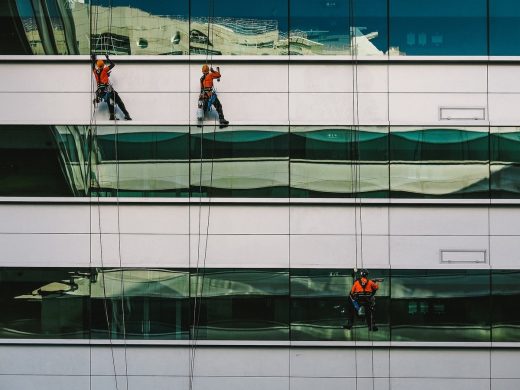 Get the best discount deals this spring cleaning for professional window wash!
Get the estimation with the quotation!
The estimated cost of window washing ranges from $5 to $15 per pane. Residential space windows would range between $4 to $8 per pane. The first and second floors are reachable height by the ladder. But for 3rd and beyond floors, you must shell a little extra as the cleaner would require special safety harnesses to complete the work.
Anything between $1 to $3 per pane is a decent amount for such extra pay. Most companies that offer professional cleaning services charge on a per-window basis. It is unfair to have flat rates for both parties. The window style and design play a vital role in pricing.
Double-hung windowpane: The pricing of a double door is a little tricky. Since it consists of two panes, some solution providers charge for two windows and some for four. Because every window is pressure cleaned from inside and outside. So, each side is chargeable. If your property has more double-hung styles, then better check with the window cleaning in Broward County before asking for the quotation.
Sunburst pane: A sunroof-style window has four sections in each half. It means four on the upper side and four in the lower half. More sections are depending on the size of the sunburst area. It is critical to consider that each pane is chargeable differently. The entire area will not be one because the cleaning is sweeping motion from left to right or up to down for picture windows. However, for sunburst designs, many nooks and corners trap dirt which makes the cleaning difficult.
Skylights: Most professional cleaning services are experts in you with a perfect, spotless sunlight window. The top pane is undoubtedly pricey. You may shell around $25 per pane.
Garage doors: Get a reasonable quotation for cleaning the fiberglass garage doors. The panes are chargeable at $1 per door.
Storm windows: You would pay anything between $25 to $30 per combi pane.
You can get an online quotation from the online window washing solutions. But you ask for discounts on multiple windows. Regular maintenance and minor dirt cleaning will get you better rates.
Places, where it is complicated to access may put a bigger budget. Dangerous heights and extremely filthy panes may not get you standard prices. Commercial properties have a bigger budget. And therefore, accessibility to reach a 100-foot tower will result in more charges.
The pricing would also depend on several cleaners on the project. Each skilled labor will have individual pricing. To avoid this, you can opt for task-based payment. You can always plan your cleaning budget when you get the right licensed washing solutions.
Comments on this guide to professional window washing article are welcome.
Windows
Windows Posts
What does condensation on windows do to your home
Buying new window treatments for your home
Top Window Styles Architects Love
Building Articles
New Homes
Telluride Glass House, Telluride
Design: Efficiency Lab for Architecture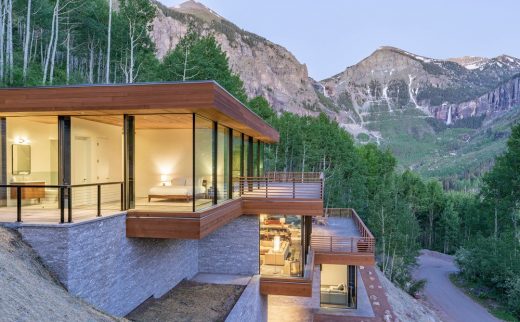 photograph : Josh Johnson
Telluride Glass House
Comments / photos for the Professional window washing tips page welcome