Plumbing problems you need to be aware of Guide, Real Estate Tips, Property Advice
Plumbing Problems You Need to Be Aware Of Advice
3 Feb 2021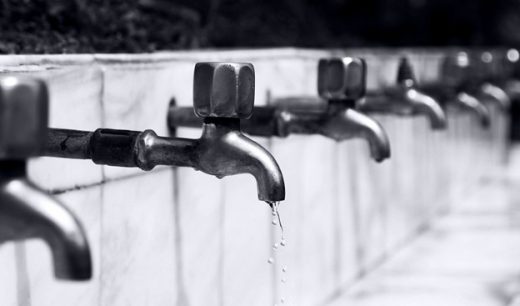 When it comes to home maintenance and home care, plumbing is often overlooked. As it can be difficult to diagnose these issues, they are left unchecked for the most part until they are a serious issue. Fortunately, there are a few signs and symptoms that you can be aware of when it comes to plumbing. If you recognize them right away, you can go about getting the help you need before things get out of hand. Here are several plumbing problems that you need to be aware of.
High Water Bills
If you notice at the end of the month that your water bills are quite high, it is a sign that you are experiencing some plumbing issues. Leaky pipes will continually waste water and cause your bills to skyrocket. The professions at All Service Plumbers recommend calling in someone to take a look if that happens.
Not only will they be able to find the leak, but they will be able to patch it up and stop the leaks. This means that you will be paying much less each month on your water bills. Sure it is going to cost money in the short term, but wouldn't you want to fix the issues with your pipes. If you have high water bills it is a strong sign that you have pipes that are leaking.
Slow Draining Sinks
Sinks that drain slow often are a sign of clogged drains. What can you do when this happens? First, you have to make an educated guess about what is clogging the drain. If you are in a bathroom, it is most likely caused by knotted hairs and soap, while kitchen sinks are a result of fat and food remains. One of the first steps you could do is pour hot water down the sink hoping that it can melt away at some of the food that is there. You don't want to pour too much in, as if there are problems draining, this can make it worse. Get your water running again quickly with some easy hot water maintenance by visiting Transport Executive for hot water replacement in Sutherland Shire.
If that doesn't solve your problem, look to get a drain cleaner and pour it down. Drain cleaners can be toxic and dangerous, so ensure that you read the label before use and wear all the proper safety equipment. Pouring chemicals like this down a drain pipe repeatedly can cause damage to your pipes, so use this method sparingly. If that still does not fix the issue, it might be time to call in a plumber to take a look at it.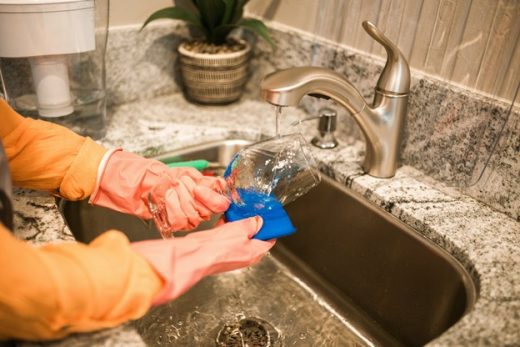 Low Water Pressure
Low water pressure is another sign that there might be a leak in the pipes. This is often an issue in older homes where the pipes have slowly begun to rust and corrode over time. If you notice your shower is not at the same strength it once was, it is a sign that there is something wrong with the pipes. You want to get this checked out right away, as leaking pipes can cause much more serious issues than just lower water pressure.
A Dripping Faucet
Once again, a dripping faucet might be a sign of leaky pipes, but it also could be a sign that the sink itself is in need of repair. Sinks come with a built in o-ring that stops water from continually flowing out. If the o-ring becomes damaged or worn out, it will cause water to leak out. Thankfully this is an easy fix, as all you have to do is buy a new o-ring and replace it.
Foul Odors
If your drains have a funny odor coming from them, it is a sign that there is something wrong with it. The most common problem here is food that has caked onto the side of the drain and then has rotted away. This is not the only possible scenario however, as pipes can slowly corrode away and release foul chemical smells as well. If there is a strong smell coming up from your drains, you should immediately call a plumber and get everything looked at. They will be able to quickly eliminate the odors and get running back to normal again.
Plumbing Problems Help Guide
These are all plumbing issues that you have to be aware about in your home. No one likes to call a plumber or deal with issues like this, however if you leave them unchecked they will continue to get worse. Always be proactive with things like this and don't be afraid to check on the pipes yourself. Oftentimes if you act quickly, you will be able to fix it all yourself. What issues are you having with plumbing around the house? Try finding a Dallas plumber.
Comments on this guide to Plumbing problems you need to be aware of article are welcome.
American Architecture Designs
America Architecture News – latest building updates
American Architectural Designs – selection:
DRIFT, 2020, Dallas, Texas, USA
Design: sculpture by Gerry Judah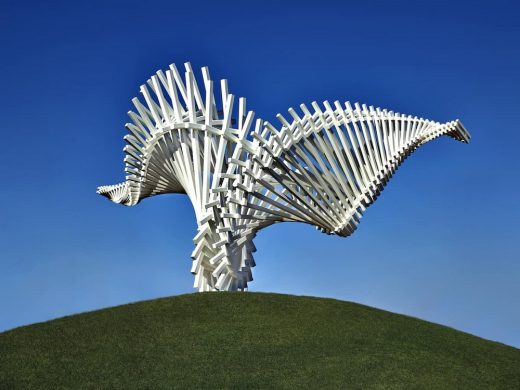 photo : Dan Sellers
DRIFT, Dallas, Texas sculpture by Gerry Judah
Confluence Park, San Antonio, Texas
Design: Lake|Flato Architects + Matsys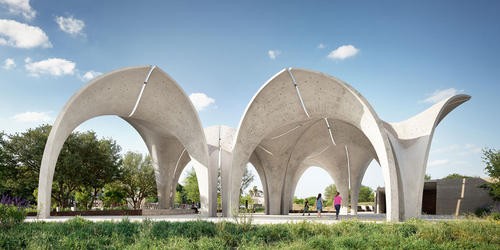 photo : Casey Dunn
Confluence Park San Antonio
Plumbers
Plumbers Posts
Ten warnings that you have plumbing issues
Importance of hiring commercial plumbing services
4 signs that your water pump needs expert repair service
Homes
Residential Architecture Articles
Comments / photos for the Plumbing problems you need to be aware of advice page welcome