How to easily improve home aesthetic appeal guide, Toronto real estate tips, Ontario property advice
How to Easily Improve the Aesthetic Appeal of Your Home
3 Feb 2021
When people ignore the aesthetics of their homes, all they're left with is a dreary and dismal appeal. No one wants their house to look lifeless and dull, so everybody should add some retouches to their homes from time to time.
The options you can go for to upgrade your home are endless. New paint, wall decor, curtains, rugs, or new furniture can totally transform how your residence looks and largely affect its worth. By remodeling your living space, you increase its functionality and convenience. You also make it look appealing to you and everybody else. Here are some catchy ideas that will significantly improve the appeal of your home.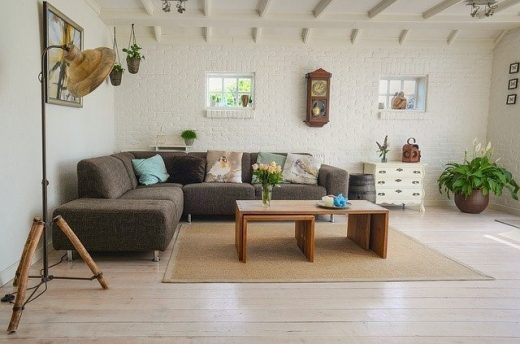 Upgrade the Floor
When the floors look dull, so does your entire house. When tiles become squeaky or broken, that does not only suppress the beauty of your home but also can cause injuries, and in that case,  the floors will need to get replaced. If you want to increase the visual appeal of your home and complement other features as well, you can install laminates, vinyl flooring, tiles, or hardwood. This big investment is definitely worth it considering improved aesthetics. However, if your floors are in good condition, then all you need is minor repairs.
Install New Windows
What's better than having a home that is bright, cheerful, and airy? In order to achieve that, you can install a huge bay window that will make your home look gorgeous from the inside and the outside at the same time. Getting new windows will increase your home's aesthetic appeal, energy efficiency, and physical security. Make sure you get them installed professionally to stand the test and avoid those that result in costly repairs. Despite what most people think, stylish curtains are not enough to revamp the entire look of your home. Alternatively, you can invest in new window shutters whenever you feel like renovating.
Paint the Walls
You will be surprised by the strong effect of different wall colors, especially when you choose neutral shades. There is a myriad of soft palettes that you can choose from; beige, gray, off-white, and pastels make excellent wall colors that send warm and cozy vibes all around your space. Try to avoid dull shades and browse a variety of different hues to decide on a matching contrast for an even more ravishing exterior of your residence. Even though neutral shades are chic and classy, you can still add a pop of color to your walls to make your home look trendy and vibrant.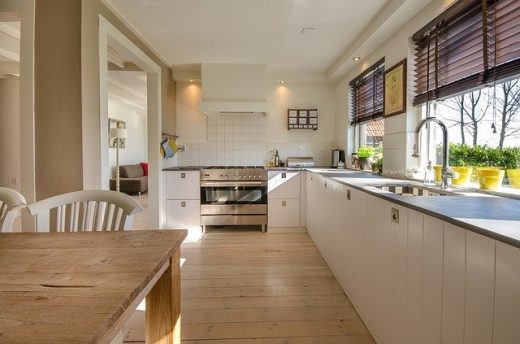 Embrace Greenery
Nothing makes your house look welcoming and pleasant more than greenery. Your renovation doesn't have to stop at the interior of your home. Plant a small garden if you have an outdoor area and dazzle all your visitors with the beauty of nature. All you need to do is to mow the grass and plant colorful flowers that can change the entire look of the whole space dramatically. If you don't have enough space outside, install small plant pots on your balcony that will make your house the envy of all neighbors. You can also hire a landscape designer to boost your outdoor visuals and accent them with water features, plants, and flowers.
Invest in Mirrors
If you want to uplift the spirit of your home, you need mirrors. They come in different shapes and sizes, so you can choose from a wide range of designs that suit the style of your house. Place a large mirror in the hallway to be a fascinating focal point of the entire space. Mirrors create the illusion of width, so if you have a small apartment, placing large mirrors will enlarge the space and make your home look bigger. They can also intensify light and brighten up your living space, especially dark corners.
Renovating your home is always a nice thing to do since it makes you feel more confident and happy. You don't have to rob a bank to upgrade your home; small retouches here and there will do the trick. Make sure when you're revamping your house to keep things simple; no need to stuff your home with items. Don't make the place crowded; you want to make a statement with a low number of furniture and extras.
How to Easily Improve Your Home Aesthetics Guide
The options to improve the aesthetics of your house are countless. You can make it not only more appealing and sophisticated but also more comfortable. According to your lifestyle and preferences, you can choose from a wide range of improvements that are not necessarily costly. Just set your priorities and transform your old looking home into a brand new one.
Comments on this guide to How to easily improve home aesthetic appeal article are welcome.
Home Improvement
Home Improvement Posts
Upgrading your property: home improvement projects
Home improvement ideas for budget transformation
DIY Home Improvement Projects Tools
Beginning a home improvement project
How to improve your life with equity release
Home
Residential Architecture Articles
Comments / photos for the How to easily improve home aesthetic appeal advice page welcome