Trusted Planting grass for commercial properties Advice, Beautiful Lawn Tips, Property Gardens Guide
Planting grass for commercial properties
Mar 4, 2020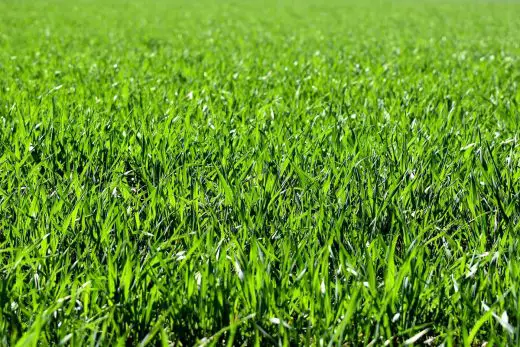 Planting grass for commercial properties Tips
Planting grass for commercial properties requires more planning than you may expect
A beautiful lawn surrounding commercial property gives it a nice professional look. Planting grass requires some considerations before you begin. The type of grass seed you choose will depend on several factors, mainly your location, weather, and how much maintenance will be required.
Grass Seed is Cost-Effective
Using grass seed is the most cost-effective way to add turf to your commercial property. Sod can be as much as 20 times more expensive than grass seed. Seeding a new lawn also produces a deeper root system than sod does, making for a more sustainable and healthier lawn.
Timing is Important
When sowing grass seed, timing is very important. For most areas, late summer or early fall is the best time. During this time of year, there will be fewer weeds germinating. This means less competition for soil nutrients for your new grass seed to get a good start. Lower temperatures during the fall are also helpful for the new seed.
During the spring, there is a small window between the ground being warm enough to plant and hot temperatures of summer, which can stunt the growth of new grass. Spring can also bring heavy thunderstorms that can wash away the seed.
Types of Grass Seed
When choosing the best grass seed you need to factor in your location, weather, and how much maintenance the grass will need. Some of the more popular grass seeds you can choose from include:
Kentucky bluegrass – The most popular cool-season grass
Perennial ryegrass – A fast germinating grass seed
Fescue grass – A drought-tolerant grass that does well in sun or shade
Bermuda grass – Is great for hot and dry areas
Bahia grass – Is good for sandy soils
Zoysia grass – A warm-weather grass considered a more luxurious alternative to Bermuda grass
Kentucky Bluegrass
Kentucky bluegrass is probably the most common type of lawn seed. It's considered the ideal grass seed for lawns. When properly maintained, Kentucky bluegrass is one of the lushest, densest, and most durable lawns. It will grow back and fill-in after drought periods, freezing weather, and exceptionally heavy foot traffic.
Kentucky bluegrass can grow in most locations in the U.S. It does require regular watering, regular mowing, and it has a limited shade tolerance. Kentucky bluegrass can also be blended with other types of grass seed for better shade tolerance.
Perennial Ryegrass
Perennial ryegrass is another widely used grass seed in the United States. Its characteristics include quick germination, a lush lawn, and long-lasting color. This popular grass seed can also withstand some shade.
Perennial ryegrass is not as tolerant to cold as Kentucky bluegrass, but it's great in places where summers are moderate and winters are cool. The Pacific Northwest is one region where Perennial ryegrass is very popular because of its humid and rather cool summers.
This grass is not especially tolerant of prolonged dry spells and should be watered daily during hot, dry periods. Sometimes Perennial ryegrass is mixed with slower-growing grass seeds to keep erosion down until the slower grass fills in.
Fescue Grass
Fescue grass is an adaptable and durable grass. It's drought-tolerant, develops a deep root system, and requires less fertilizer. Unlike Kentucky bluegrass and perennial ryegrass, fescue grass does well in shaded areas.
Many homeowners and commercial properties like fescue grass because it doesn't need a lot of maintenance or constant watering, which makes it environmentally friendly. Because of its durability, it's also excellent for high traffic areas where kids play.
Bermuda Grass
Bermuda grass is common in the southern parts of the U.S. because it can handle intense heat while staying green. Bermuda grass is perfect for hot weather regions and can withstand frequent drought conditions with little water.
Bahia Grass
Bahia grass is popular in the southeastern parts of the United States where the soil is sandy and not capable of supporting other warm-season grasses. It's become more popular as a lawn seed because it requires little water, pesticides, and fertilizer.
Zoysia Grass
Zoysia grass is another warm-weather grass that is popular in the southern United States. It's considered a luxurious alternative to Bermuda grass and Bahia grass because it stays green longer into the fall and greens up quickly in the spring. It has excellent drought resistance and does fine during hot summers, too.
Choose the Best Grass Seed for Your Property
Before choosing the best grass seed, you can look at a planting map to see which type of grass is best for your region. Once you've selected the best types of grass for your location, you can then narrow down the choices to the best one for your commercial property.
Comments on this guide to Planting grass for commercial properties article are welcome.
Landscape Architecture
Landscape Architecture : news + key projects
Landscape Architects : Key Designers
Building Articles
Building Articles – Selection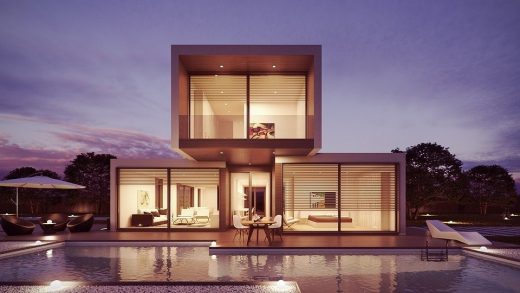 image courtesy of article provider
Comments / photos for the Planting grass for commercial properties Advice page welcome