Trusted How to Design a Modern Bedroom with Comfort Advice, Smart house decor tips, Property style guide
How to Design a Modern Bedroom with Comfort tips
21 Jan 2020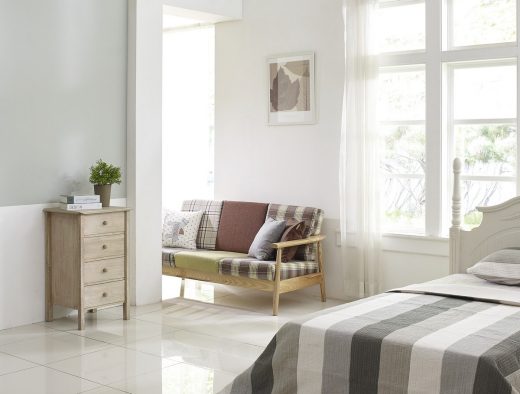 How to Design a Bedroom help guide
The design and comfort of your bedroom can play a considerable role in the quality of your sleep. If you haven't spent much time decorating your bedroom, now is a good time to start thinking about some modern styles that might suit you. If it has been a while since you last updated your bedroom's decor, now could be a time to make some changes. Consider one of these five modern bedroom design style ideas for your space.
Mid-Century Modern
Mid-century modern borrows from the designs of the 1950s and adds some soft colors and geometric shapes. To create your bedroom in this design style, select a bed and twin side tables with tapered legs and warm wood tones. These styles are compatible with feng shui, too. The monochromatic accents in a mid-century modern room are free of frills, but their shapes create a focal point. A pair of metallic, globe-shaped lamps and a geometric pendant light would be ideal accents in a mid-century modern bedroom.
Modern Industrial
Modern industrial styles are sleek and have a focus on hard lines and graphic designs. They build on a foundation of a neutral color, such as gray or black. From there, you choose one or two accent colors. A gray foundation with burgundy or yellow as an accent color would be a wise choice. The lines of modern industrial furnishings are crisp, and textures are kept to a minimum in this style. It is a great one to choose if you prefer simplicity and do not want to think about what goes together.
Modern Bohemian
If you love color, a modern bohemian look is the one for you. A modern bohemian bedroom style uses some simple foundation pieces, such as a platform bed with built-in storage and coordinating side tables. From there, you choose accents that bring color and whimsy into the space. There's no need to limit yourself to one color or even a couple of colors. You can choose the wildest prints and combinations with a Bohemian style. Some good options for accents include a furry throw or rug, a colorful painting to hang on the wall above the headboard and a pair of bedside lamps with vibrant lampshades.
Modern Minimal
Keep the clutter out with a modern minimal design style for your bedroom. This style focuses on clean lines and fewer pieces of furniture. Stick with a monochromatic look that is either neutral or sets a soothing, calm mood.
Some good choices include beige, mint green, aqua blue and gray. In order to avoid a cold, uninviting feel with the simple furnishings, go all-out with the textures. Choose some throw pillows in different textures, such as faux fur, nubby stockinette, cable knit or garter stitch. Add a throw blanket that coordinates with one or more of the pillows. Select drapes with texture, too.
Modern Rustic
Modern rustic is one of the most popular bedroom design styles. It starts with organic elements, such as wood side tables. If you're looking to create a feng shui setup in your bedroom, be sure to have two side tables, one for each side of the bed. An upholstered headboard is a good touch. Make sure that your bed is accessible from both sides and the end. Avoid aligning the bed with the bedroom door, as this violates one of the principles of good feng shui design.
The bed should have a diagonal placement from the door. If your bedroom has the space, choose a comfortable bench or a cozy chair. A soft rug in a neutral color and coordinating linens complete the space.
Comments on this guide to How to Design a Modern Bedroom with Comfort article are welcome.
Building Articles
Property Articles – Selection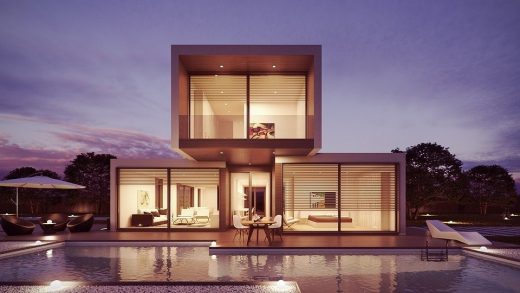 image courtesy of article provider
Comments / photos for the How to Design a Modern Bedroom with Comfort Advice page welcome