Planning Home Renovations Advice, Property Refurbishment Guide, House Renewal Design Tips
Planning Home Renovations
2 May 2020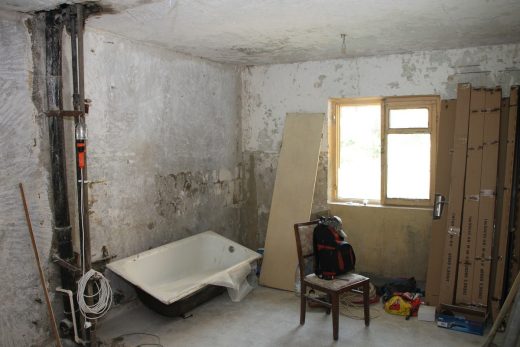 Planning Home Renovations Advice
Planning your home renovations, no matter what scale they'll be or how expensive they might get, is essential. Home remodeling and home maintenance require a lot of meticulous work if you're not just moving your furniture around. So having a general idea of where everything is supposed to go and when you're supposed to change things can make it a much smoother process. But how are you supposed to plan out your renovations from scratch? For a perfect home renovation, you must hire professional home renovation contractors to start from.
Focus on Rooms
Taking your home renovations room by room is often the easiest way to start – there are rarely any situations where home improvements require two rooms to be ripped apart or re-worked at the same time, so try to categorize everything by the place it's based on. This is useful for one particular reason: you want to know which tasks might require other tasks to be done first. If you're installing a new bath in your bathroom, you'll wish to the flooring and walls around it to be done first, for example.
By having a step-by-step order of how everything has to be done, you can get a higher level of control over what's done and when. If you can adequately define when something like plastering & rendering or roofing comes in the chain of tasks, you'll be able to spend far less time struggling with it after you've already passed the ideal time to set it up. You can also use this to work out which rooms should come first and which are best left until everything else is done.
Calculate a Budget
Budgets are your best friend and your worst enemy, depending on how you view them. Just because you have budget left doesn't mean that you need to use it all immediately, so don't feel like you're forced to spend as much of your budget as possible to get the results you might want. If you're finding that you have money left over, it might be a good idea to keep it around as emergency funds, just in case. You never know when you'll hit a snag in the process or notice that something hasn't been done correctly, and having money left over gives you a safety net to fix problems like that.
Narrow Down the Biggest Changes
If you only have so much to work with, then you'll want to prioritize the work that'll make the most significant difference to your home. Home remodeling covers everything from redecorating to setting up exterior extensions, but eventually, you're going to run out of time and money. Start your plan with the most significant changes first if you can: a new interior wall, an outdoor fence, replacement flooring, anything like that. The small changes, such as getting new doors that look cleaner, are something that you can do another time.
This is especially true for home improvements that have a practical purpose to them. A new fireplace? Useful, but not something you'll often use unless you're in freezing weather. A new kitchen? Depending on how old your current appliances are, this could be the most crucial element you want to focus on. A new bedroom for a soon-to-be-born child? Probably a priority if you don't have any other way of creating a private space for them.
Talk with Professionals
Always get professionals involved if you can't handle something. There's no shame in admitting that somebody who had trained for their role and had years of experience will probably be better at certain things, and you don't want to risk the results of your home remodeling session out of pride. It is certainly worth considering home staging certifications for your renewal work. If you're swapping out appliances or replacing pipes, get somebody who knows what they're doing: the last thing you'll want is to accidentally break something and cause a significant obstacle for the rest of your home renovations work.
Sites like PriceYourJob are great places to look since they allow you to get an idea of the budget requirements, general level of skill, and overall importance of different actions, then find a professional who can do them for you. Knowing the average cost or timeframe of a particular task is much more useful than assuming something based on what your brain thinks it will be. You might even be able to use that knowledge to find a professional that's better than the average prices.
Comments on this guide to Planning Home Renovations article are welcome.
Home Improvement Articles
Home Improvement Designs
Planning to remodel your entire home
How to make your property look stunning for buyers
6 Home Improvements That Can Improve Your Health
Residential Property Articles
House of the Big Arch, Waterberg
Design: Frankie Pappas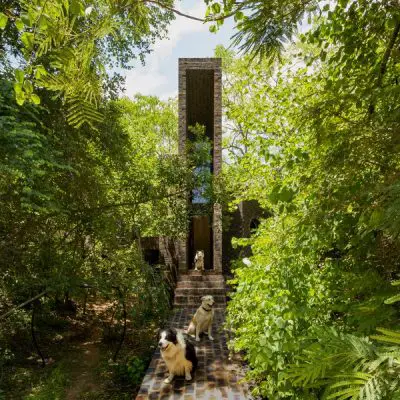 photograph : Frankie Pappas
House of the Big Arch in Waterberg
Comments / photos for the Planning Home Renovations Guide page welcome