Painting Metal Siding on Industrial Buildings Guide, Building Design Tips, Online Property Facade Advice
A Guide to Painting Metal Siding on Industrial Buildings
18 Oct 2021
Industrial metal siding is a robust building solution for your warehouse or premises.
But, for the most protection against rust, exposed steel must be treated to prevent corrosion. This is where industrial painting comes into play.
If you are thinking about painting your industrial buildings, you should know a few things first.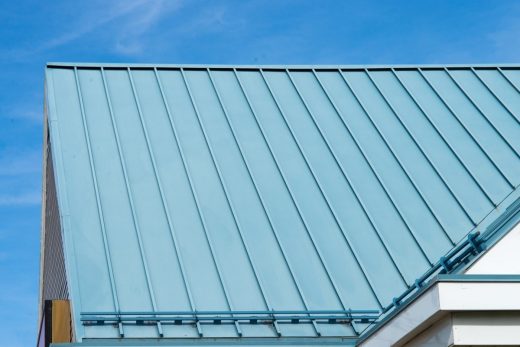 Read on for our guide to painting metal siding on industrial buildings.
Surface Preparation
The first step is surface preparation. A professional painter will use warm, soapy water and a pressure washer to clean all surfaces.
Removing any dirt, chalk, or dust is essential for effective surface adhesion.
Less exposed areas such as eaves and soffits are prone to mildew or algae growth. The contractor should treat these areas with a bleach solution before pressure washing if mildew is present.
The painter will leave the solution on the affected area for ten minutes to ensure the mildew is entirely removed.
The cleaned surface is next checked for any glossy areas, which are dulled with sandpaper. The contractor should spot any prime bare areas with an appropriate primer.
The painting contractor will perform a patch test to ensure adhesion is achieved. This is important to guarantee good adhesion on the finish.
Finishing Systems
Depending on the preparation, many industrial buildings need a primer coat.
In cases of severe oxidization or chalking, complete cleaning may not be possible. A professional painter will apply a solvent thinned primer to the steel. Primers improve adhesion and surface bond by increasing the durability of the steel.
Once the building has been cleaned and primed, the contractor will use an industrial spray gun for the next step.
This spray gun will be used to coat the building with an acrylic latex topcoat. Most finishing systems need two coats for optimal weather-proofing.
Acrylic latex dries within 1-2 hours of application and will be effective immediately.
A nationwide painting contractor can paint your industrial building, wherever you are.
Health and Safety
Professional painting contractors always put safety first.
They should wear personal protective equipment, which includes:
Gloves
Respirator
Eye protection
Steel toe cap shoes
Contractors should practice standard precautions to ensure workplace safety. This includes ventilation, using products within recommended temperature ranges, and avoiding naked flames.
The chemicals used for priming and finishing industrial metal siding are highly flammable. So contractors should also have an easily accessible fire extinguisher at all times.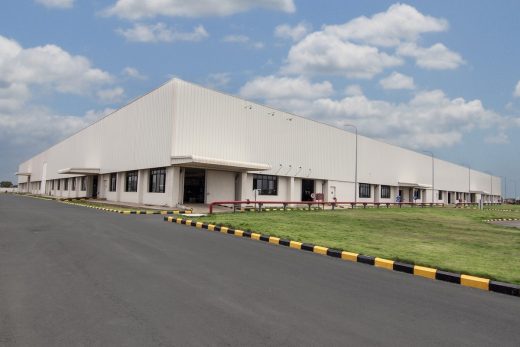 Painting Metal Siding Made Easy
So, that's the 101 on painting metal siding for industrial and commercial buildings.
Painted steel can last 20 years or more when treated by a professional painter. Increase your building's resistance and service life with professional painting services today.
Did you find this article informative? We aim to educate through information. If you'd like to learn more, make sure to check out our other posts for everything you need to know about architecture, construction, industry, and more.
Comments on this Tips For Painting Metal Siding on Industrial Buildings article are welcome.
Property Painting
Painting Your Home
Advantages of painting exterior of your house
Exterior Painting Based On Your Home's Style
Building Articles
Residential Architecture
Comments / photos for the Painting Metal Siding on Industrial Buildings Advice page welcome