5 ways to accentuate home architecture with decor advice, Builder guide, Construction tips
5 Ways to Accentuate Your Home Architecture With Decor
2 July 2021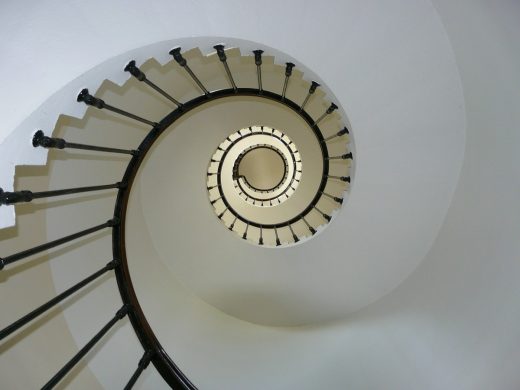 If you have a home with impressive architecture or a custom home, you'll want to accentuate its lines and style with your decor choices. This is a simple task when you know what areas to focus your attention on.
A few easy additions and changes are the perfect way to make the structure's design stand out and become a focal point for the eye.
Consider these ideas to help you get started and provide inspiration for creating your own unique decor that makes your home look even more impressive.
Use Blocks of Color
Do you have a unique wall section in the home that has a standout quality that can use some emphasis?
If so, you might add some color to that area if the walls are pitched or high and create an eye-catching line or detail; simple use a bold color that matches the current color scheme. If the area is primarily neutral, this technique will be especially impactful.
Some areas to consider trying this technique are in the kitchen with a single section of wall painted a standout color, or you can even try this technique with a bathroom with high ceilings.
Wood Panels
Wood panels are a feature found in some of the finest homes with the most stunning architecture. It's a custom feature that stresses the room's architecture, provides warmth, and breaks up a vanilla design.
If you can't afford wood panels or salvage them from an old home or flea market, you can create a mock wood panel that gives the same effect. Try to accomplish this by creating a block of different colors using border and wallpaper or a standout color of paint within the border.
This technique works best for bedroom walls behind a headboard and helps draw the eye to the wall and the ceiling lines.
Unique Furniture
Furniture can add to the appeal of a home's architecture via design, placement, and color. Furniture ideas aren't just for the home's indoor space; they can be used outside to add to the appeal of your outdoor covered areas such as the deck or patio.
For example, if you add a modular sofa in an outdoor-friendly fabric to accommodate all of your guests, whether it's outside or in the living area of the home. Use a style that reflects the style and design of the house as a whole, and add additional seating in front of it; you instantly make the space appear large.
This is an excellent technique for living spaces with a large, open floor plan and modern architectural design such as glass walls or pitched modern ceilings with sharp angles.
Another great idea is to use a large, ornate, or bold colored rug in the center of the seating area to give the illusion of space within a space. It works creates an open feel when entering the room.
Another trick for classic styles and designers is to use unique antiques and add some pops of color from books, vases, glass pieces and more to ensure everyone who enters the room takes notice.
Use Accessories to Attract the Eye
You may also consider using ornate screens and shelving to draw the eye to particular walls or windows you want to accentuate within the home. When you have an area in the house that stands out, you can further draw attention to the design of the room or the features of the building by adding unique shelving or arranging shelves into patterns.
The same is true of ornate screens, which can break up a bland room and add an element of interest. This technique is great for sitting rooms that need some texture or large bathrooms with plenty of space to add interesting items.
Incorporate Plants and Trees
If you invest in some quality indoor trees and plants, you'll be amazed at how they can define and accentuate the home's architecture. One great trick is to plant a tall indoor palm tree in an oversized pot inside your living space; This is an excellent trick for rooms with large windows or glass walls that let the sunlight into the room.
It's an excellent place for the plant and will draw attention to the design features in the space. Before you invest in plants and trees, however, make sure you get enough light so they can thrive inside.
You can also use plants throughout the home. For example, using them in the kitchen can add a warm feel and define the areas worth emphasizing.
Use Art and Mirrors to Define
One of the oldest interior design tricks for drawing attention and adding the illusion of space and light is using a mirror.
A large mirror near intriguing architectural lines in the area will highlight the features and create light in the room, so your eye is naturally drawn to it.
You can also strategically place some high-impact art in certain areas to increase the visual impact of the home's design.
This doesn't mean a family portrait or painting. Instead, you'll want to use something that really stands out and can draw the eye immediately. This effect also works with tapestries and wall hangings.
5 ways to accentuate home architecture Summary
If you want to add some emphasis on the architectural style of your home, consider trying these design techniques to really draw the eye where you want and help add some intrigue and interest. For more details about using design elements to create the look you want, check out this post.
Comments / photos for the guide to 5 ways to accentuate home architecture with decor tips help page welcome
Property Articles
Hinang House, Allgäu, Bavaria, southern Germany
Design: Carlos Zwick Architekten BDA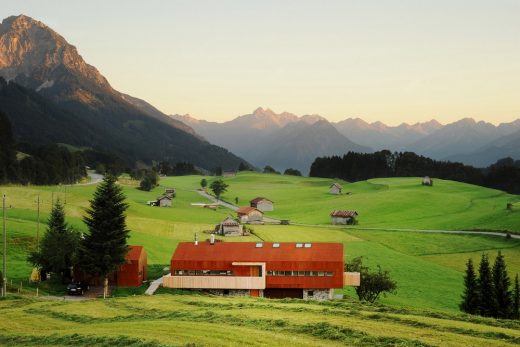 photography : Tomek Kwiatosz
House in Allgäu, Bavaria
Kitchen Extensions – What to Consider
Comments / photos for the 5 ways to accentuate home architecture with decor advice page welcome