Architecture Thesis Of The Year Winner: ATY 2021 Architecture Contest 2020 Designs
Architecture Thesis Of The Year 2021
29 May 2021
CALL FOR SUBMISSIONS
PREMISE
The most amazing Architecture Thesis of 2021!
Academic Design endeavors allow the free flow of unfettered ideas – experimental, bold, promising, and unconventional. An intensive architectural discourse and a collaborative design process are essential to developing ingenious solutions to complex problems of the future.
An Architecture Thesis is considered the avant-garde – pushing the boundaries of what is accepted as the norm in the architectural realm. It is the outcome of months of painstaking research and an excruciating design process yet it hardly gets any recognition beyond the design studio. It is imperative to share such revolutionary ideas with the entire fraternity to open up new possibilities for dialogue.
'Architecture Thesis of the Year 2021' is an international architecture thesis competition that aims to extend appreciation to the tireless effort and exceptional creativity of student thesis in the field of Architecture. We seek to encourage young talent in bringing their path-breaking ideas to the forefront on a global scale.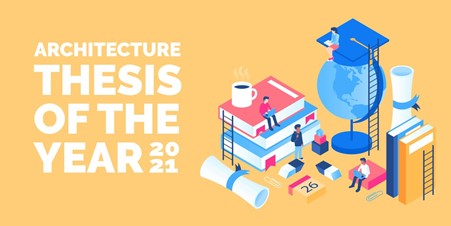 Architecture Thesis Of The Year Winner: ATY 2021
Competition Brief – https://thecharette.org/architecture-thesis-of-the-year/
AWARDS
Exposure and recognition is the key to success for any designer. The ATY 2021 competition provides students the opportunity to showcase their work on a global stage.
The first prize winner of ATY 2021 shall be awarded a cash prize of $1,000 USD.
TROPHIES
TOP 3 WINNERS will be awarded Custom Designed Trophies to honor their achievement. The trophies and certificates will be shipped to the Top 3 Winners.
INTERVIEW
TOP 3 WINNERS will get an exclusive interview in, both, written and video formats. Photos, interviews, and more will be published on our website.
PUBLICATIONS
TOP 3 WINNERS & 10 HONORABLE MENTIONS
will be published on the Charette's website and other international architecture websites partnered with us. The best entries will also be featured in the Charette Journal.
CERTIFICATES
TOP 3 WINNERS, 10 HONORABLE MENTIONS, & TOP 30
entries will receive an e-certificate for their achievement.
ELIGIBILITY
ATY 2021 is open to architecture students of all nationalities and institutions. All Undergraduate/Bachelors and Graduate/Masters Thesis conducted in the calendar year 2016 – 2021 are eligible to participate. Group, as well as individual entries, are allowed. The official language of the competition is English.
SUBMISSION GUIDELINES
Participants are required to submit one Presentation Board (Landscape A1) in the form of one JPG/JPEG file for the ATY 2021 competition.
KEY DATES
Advance Entry:1 June – 30 June 2021
Early Entry:1 July – 31 July 2021
Standard Entry:1 Aug – 30 Nov 2021
Submission Deadline: 1 Dec 2021
Results: January 2022
REGISTRATION FEE
$45-$65
Architecture Thesis Of The Year: ATY 2020 information / image received 290521
Previously on e-architect:
1 Sep 2020
Architecture Thesis Of The Year 2020 Winners
1st Prize Winner – Design by Dafni Filippa and Meriam Sehimi from Germany took home the top prize with their people oriented project: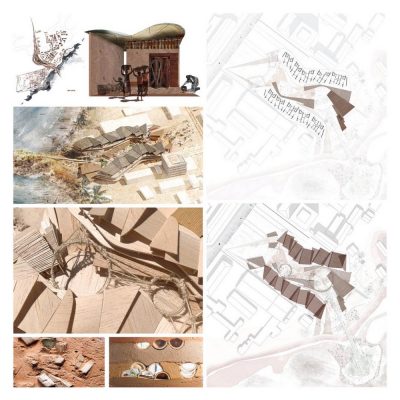 Architecture Thesis Of The Year
Architecture Competitions in 2021
Current Architectural Competitions Selection
International Competition for the Development Plan of the Old HANGLAS Site, South Korea
12 June 2021: participation registration
12 July 2021 by 17:00: entry submission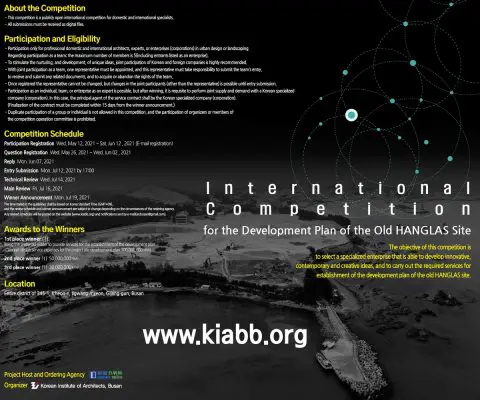 Old Hanglas Site International Competition
Nikola-Lenivets Art Park Architecture Competition, Russia
6 June 2021 : applications deadline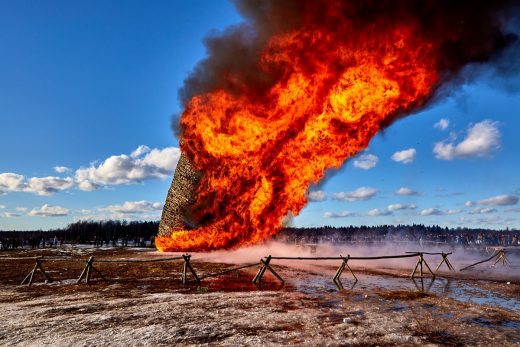 Nikola-Lenivets Art Park Architecture Competition
Ecopolis in Sakhalin Open International Competition, Russia
Ecopolis in Sakhalin Competition
International Competition for the National Museum of Korean Literature, South Korea
31 May 2021, 17:00 (UCT +09): submission deadline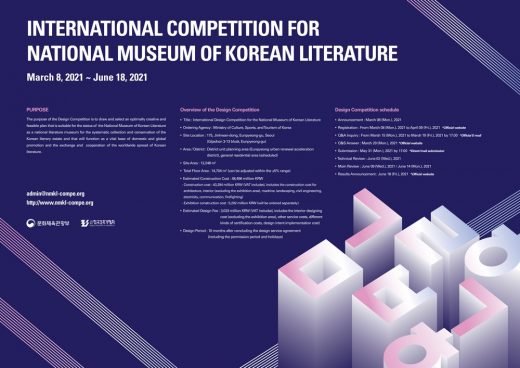 Competition for the National Museum of Korean Literature
Comments / photos for the Architecture Thesis Of The Year 2021 page welcome