Office cleaning, hire professional cleaners services guide, Tidy workplace advice
Office Cleaning: Why You Should Hire Professional Cleaning Services
8 May 2021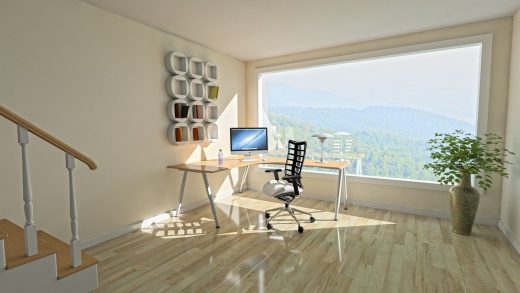 Offices are the face of every organization. You have to ensure they are in a pristine state all the time so that the initial impression on customers and business partners is a positive one. So that a motivating room climate is created in which employees feel comfortable and enjoy working. And these are only two of the reasons why commercial areas should be cleaned professionally and sustainably regularly.
Managing directors are often puzzled over which address in the city a company should establish itself at. After all – or so it is said – the situation says a lot about the company. Customers and business partners should have a good impression of the company when they visit in person. If you think about it, you should spend just as much time looking for a professional cleaning service that cleans your own surfaces conscientiously and thoroughly. They also carry out carpet cleaning, which is vital for offices with a carpet.
The First Impression Counts
Because the first impression of the rooms is usually just as relevant as the location of the property when a customer visits it. The entrance area, the floor coverings, the sanitary facilities – all of this should be in pristine condition. Only then does the customer feel comfortable, which in turn is the basis for a trusting cooperation.
Of course, entrepreneurs are usually aware that the company's premises must be cleaned regularly. And not only so that the space is presentable in case customers come by, but also because employees are legally entitled to a clean office. Employees simply feel more comfortable in a clean office and work more productively.
External Service Providers Are Often Not Even Considered
In the next step, the question arises as to where cleaning staff for commercial areas can be found. It often makes sense, especially for small and medium-sized companies, to hire their own cleaning staff for the office. For example, a mini jobber or a cleaner who works on an independent basis.
Employees often either have domestic help themselves who still have capacities or have heard about a cleaner looking for further orders. The solution seems to be an obvious one, and the possibility of hiring an external company to clean the premises is often no longer considered.
However: Even if it seems easy at first to hire your own cleaner for the company, you should still note the following: If the cleaner is prevented by illness or vacation, the company must try to find a replacement itself. The administrative effort should not be neglected either. No matter whether in the form of the employment of a self-employed household worker with his own trade or as the employment of a mini-jobber. Try Maids In A Minute for your cleaning tasks.
Professional Maintenance Cleaning Prevents Loss of Value
All of this is saved by hiring a professional cleaning service to clean the commercial space instead. If the cleaning staff responsible for their own areas is not available, the company will, of course, provide representation – in the best case scenario, you will not even notice anything.
Another plus point: As a rule, the staff of a cleaning company is familiar with the peculiarities of office cleaning: The employees know to what extent carpets and upholstery, floor coverings, and office furniture wear out through daily use, and what cleaning and care they need in order not to lose their value.
In most cases, regular and professional cleaning of commercial space can prevent a blatant loss of value due to wear and tear. In this way, whoever hires a professional service provider prevents expensive maintenance or the purchase of new furniture in case of doubt. All of this should bear in mind to whom the costs of a cleaning company seem too high at first glance.
Regardless of whether it is about making an impression on customers and business partners or about increasing the well-being of employees through an excellent indoor climate: clean offices are the be-all and end-all of every company. Professional cleaning by well-trained cleaning staff should be just as valuable to every entrepreneur.
How to Choose an Ideal Office Cleaning Service
Here is what to consider when choosing an office cleaning service.
Be Clear About What You Need Before Requesting a Quote
The first thing you have to do before requesting a cleaning estimate is to draw up a sketch with everything you need. You should write down the particularities of your workplace, such as whether or not it has toilets, whether the rooms have large windows, whether the floor is carpeted, or whether there is equipment, machinery, or furniture that requires this maintenance.
You also have to know what budget you have and what you should stick to. Based on this, you will have to calculate how many hours and how often you will need these tasks to be carried out, at what time, and if you prefer it to be before, during, or after the workday. If you are going to raise other special requirements, such as the exclusive use of organic products, this is the right time to do it.
Ask for Office cleaning References
Talk to people close to you, research profiles on social networks, and consult the opinions of other clients before making a final decision. If you have positive references, it is more likely that you will be successful and satisfied with the contracted service.
Now, try not to stay with the first option without first comparing between several companies. Having several detailed budgets will give you a complete idea of what they can offer you and decide based on what suits you best.
Choose a Compliant Office Cleaning Company
Although it may be hard to believe it, it is still common to find agencies that offer cleaning services for offices and that are not registered as a company with the relevant authorities. Do not forget to check that they pay their corresponding taxes and that their operators are insured, contributing according to the work they do and the time they spend on it.
Also, make sure that they have an effective occupational risk prevention policy. Cover your back well. You never know what might happen. Always request a legal invoice for the services provided. Following these indications, you cannot make a mistake in your decision.
Comments on this guide to Office cleaning: hire professional cleaning services help article are welcome.
Cleaning
Cleaners Posts
Hire Professional Cleaners every Now and Again
How to have your House Ready for Every Season
Office Building Articles
Commercial Architecture
Carlsberg Central Office, Valby
Design: C.F. Møller Architects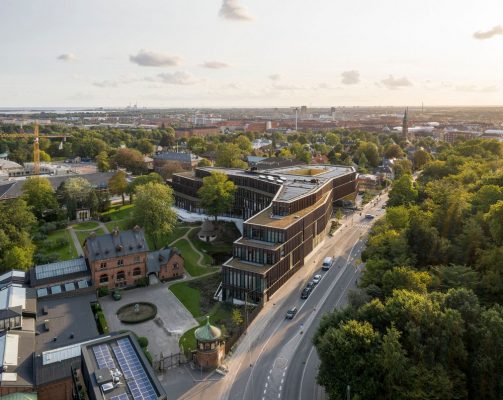 photograph : Adam Mørk
Carlsberg Central Office Valby
Jilin Financial Centre Commercial Complex, Jilin Province
Architects: Aedas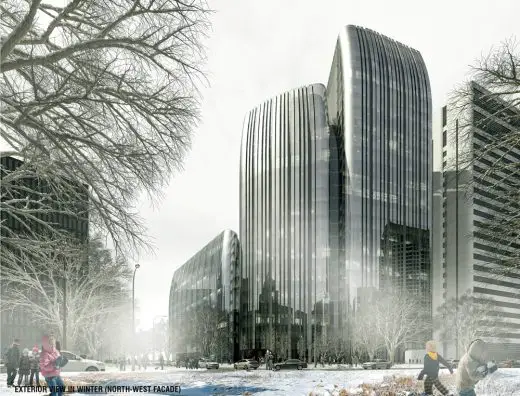 image courtesy of architects office
Jilin Financial Centre Commercial Complex Building
Comments / photos for the Office cleaning: hire professional cleaning services advice page welcome