Understanding different types of paint benefits guide, Building painting tips, Home style advice
Understanding Different Type of Paint and Their Benefits
7 May 2021
There are several factors to take into consideration when it comes to painting a home. Understanding this always helps homeowners make the best decisions when it comes to the interior of the home. Here are some of the paint types that can be used in painting and their advantages.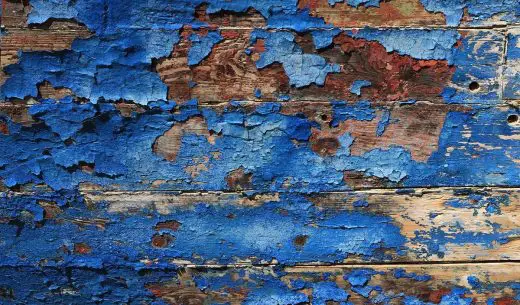 Understanding the Different Type of Paint and Their Benefits Guide
Water-Based Paints
Having a good mastery of house painting will help in knowing which paint works best in a specific environment. Water-based paints are common today because of how easy they are to use. For walls that were previously coated with oil-based paint, extra care needs to be taken when the paint is being switched to water-based paint as they may be issues with it sticking.
There are a lot of advantages that comes with water-based paint; the paint can be used on a majority of surface areas, does not fade even under sunlight, quite easy to clean using water, gets dry fast. It is flexible and does not crack plus it does not need any pre-treatment or accommodates the growth of mildew.
Oil-Based Paints
Oil-based paint can also be used in a majority of surfaces and its well known for its high hardiness. The paint cannot be washed using water and having solvents such as turpentine is important for the necessary tools and materials to keep them clean.
Oil-based house painting has several benefits; it has a striking gloss, works well in high-moisturizing rooms such as the kitchen and the bathroom. It has a solid and strong finish, takes a longer time to get dry which makes it ideal for fixes and leveling.
Eggshell and Satin Paint
Eggshell paint finishes are common paint finishes. They are a little shinier than flat paints and are durable while covering imperfections perfectly. They work well for amazing areas with low or medium areas which people do not overly frequent like the living room area, the hallway and entryways. This paint offers strong durability, reflective and good for areas used often like the kitchen tiles and bathroom tiles. Plus, they are easy to clean as well.
Semi-Gloss And Gloss Paint
Semi-gloss paints are quite shiny and the reflective type which are quite strong, well resistant to mildew. Its mildew resistant nature makes it a great choice for areas like the kitchen, toilet, and bathroom. The paint is also soothing for trim and will match well for doors and accent walls as well.
The semi-gloss and gloss paint are the most reflective gleam and accent walls. They are also very durable and can be cleaned multiple times.
Matte Paint
Flat or matte paint are less shiny and offer the best coverage as compared to other paints and needs fewer coats to cover the remaining imperfections such as nail holes. They are good for coverage but not durable as compared to others. They are more suitable for areas like the dining and ceiling since they are less visited.
Matte paint have several advantages, some of which include; hiding imperfections on the walls and ceiling, less reflective and have a smooth texture with a great color.
Understanding Different Type of Paint and Their Benefits Conclusion
While choosing the right paint, it is also important to get the best tools to use in painting. Most people do not consider this an important factor but they play a great role to the smoothness and durability of a painted room.
Comments on this guide to Understanding different types of paint benefits help article are welcome.
Property Painting
Painting Your Home
Advantages of painting exterior of your house
8 reasons to paint your home or office
Top 10 things to know before painting a room
Building Articles
Residential Architecture
Comments / photos for the Understanding different types of paint benefits advice page welcome