Must-have tools for home improvement DIYers, Building Design Tips, Online Advice
Tools For Home Improvement DIYers
8 Apr 2021
It comes a time where we feel the need to renovate our homes, whether that is because we feel our living space is looking old or after buying a fixer-upper property. Although it is usual for individuals to hire professionals to complete renovation jobs, this can be expensive and they may not do the job you desire. There is a unique sense of pride and achievement when you do the work in your home yourself, which is one of the main reasons people decide to take up projects themselves and complete this without the help of experts.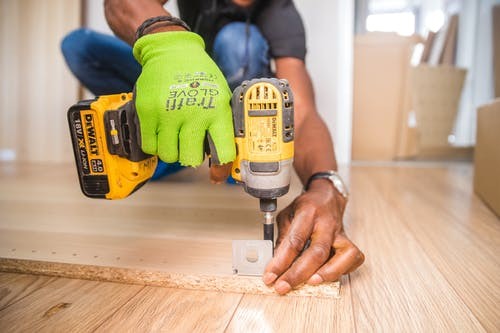 Even if you have the appropriate skills and knowledge to complete DIY work in your home, you will need a set of tools to help you with this and ensure the job is completed to perfection. In this article, we will discuss a few must-have tools for home improvement DIYers so that you are ready and have all the necessary equipment for your task.
Hammer
A hammer may sound like a simple tool, but it certainly is a must-have in your home. You would be surprised at the number of times that you will require and use a hammer to complete many jobs, from small to major ones. Make sure you invest in one and always keep it at hand any time you wish to start a DIY project.
Screwdriver Sets
Having different screwdrivers is important to achieve different jobs. There are different types and sizes of screwdrivers, although you do not need to buy every single one, there are a few you should invest in and keep around, ready for when you need it. Instead of buying one by one, you can obtain a set that comes with different tools and use it as required.
Impact Drivers
Impact drivers usually have the purpose to drive in a great number of fasteners, longer screws, and lag bolts. Long screws and lag bolts can be driven in with no trouble by this tool. The main benefit of impact drivers is their capability to drive in numerous fasteners quickly, meaning that you will save much time when doing projects around your home.
Work Light
Evidently, good lighting is a must when completing DIY jobs – you want to make sure that you see what you are doing properly. This will ensure the job is done well and it will also prevent potential issues as a result of poor visibility. Investing in a work light is a smart move – particularly one that is cordless and hands-free so that you are not restricted when working.
Sander
A sander or a pneumatic deck crawler is another powerful tool to have as part of your toolbox. This is crucial for refinishing, building furniture, and basic carpentry purposes. This power tool is utilized to smooth surfaces by abrasion with sandpaper. . The top type to use is the orbital sander, which is square allowing it to get in corners and up against edges.
Vinyl Siding Tools
Some homeowners opt to apply a plastic exterior siding to the outside of their homes, which is used for decoration as well as weatherproof measures. This approach is known as vinyl siding and it is a project any individual can create. However, there are specific tools for vinyl siding that you will need to invest in to ensure that you complete the job to a good standard. Some of the equipment to have for this project include power saws, scoring tools, and utility knives, safety glasses, and screwdrivers. You must learn what is required of you before you try to complete this job.
Ladder
Evidently, a ladder should be on everyone's list of required tools to have. You may need to get to places you can't reach, and a ladder is the safest way to do so. Just be cautious when using it, as there are many accidents associated with poor use of this tool.
Saw
Owning an electric saw for your home renovation project is imperative. When searching the market, you may realize that there are different types of saws, including electric ones. Evidently, you will not need to purchase every single one of them. For this reason, make sure that you learn the different types and decide on which one best suits your needs.
Table Saw
The table saw is a very proficient tool as it makes cross-cutting and ripping boards much simpler. If you plan on cutting wood for your projects, owning a table saw is certainly a smart move. If you already own a saw, you may not want to invest in a table saw as it may be unnecessary. However, we must note that table saw allows for more precise cuts, making it a great choice for beginner DIYers with no previous experience.
A Toolbox
Once you have acquired all the necessary tools, you need to have a safe place to keep them. Depending on how many tools you have or the size of them, you may need a smaller toolbox or a larger space such as a storage room. Keeping your tools together will ensure they are organized and you will always know where they are. In addition to this, this will ensure the tools are kept away from children or pets that you may have on your property.
PPE Equipment
Safety is essential when taking on renovation projects. Regardless of how much experience you have, you must prioritize your own safety and that of those in the working area. Firstly, make sure that you prep the area before starting a project. No other people should be present unless they are working. Invest in the appropriate protective equipment including gloves, goggles, and face masks whenever needed. 
If you are not aware of the safety guidelines for DIY projects, you must certainly learn this to ensure that you do a good job. Even if you are careful, there are many hazards available in these circumstances that could result in serious injury to you or others, simply due to carelessness and neglect.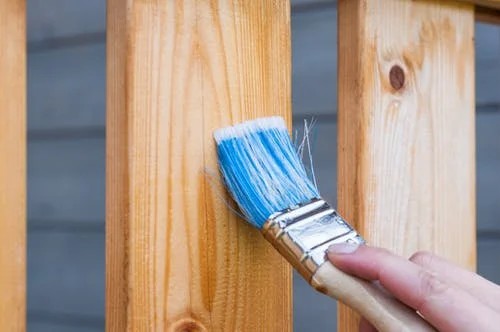 Starting a DIY project can be fun and give you a great sense of achievement. Turning your living space into the home of your dreams is a great plan, but you will need to invest in some of the tools discussed on this page to ensure that you do a great and professional job.
Comments on this The Must-Have Tools For Home Improvement DIYers article are welcome.
Home Improvement
Home Improvement Posts
Upgrading your property: home improvement projects
Home improvement ideas for budget transformation
DIY Home Improvement Projects Tools
Beginning a home improvement project
Building Articles
Residential Architecture
Comments / photos for the The Must-Have Tools For Home Improvement DIYers page welcome