Sustainability concerns and architectural coatings adoption, Building Design Tips, Online Advice
Sustainability Concerns and Architectural Coatings Adoption
8 Apr 2021
Over the years, the global paints and coatings industry has proactively worked towards mitigating adverse environmental impacts, achieving high success rates. The industry has successfully implemented waste reduction, water use and air emission programs, as well as promoted environmental stewardship. From sourcing renewable raw materials to enhancing production processes by deploying advancing manufacturing techniques, the commitment to sustainability is evident.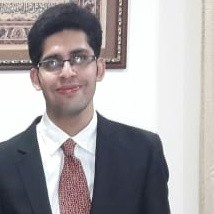 Key innovations in industrial R&D, reliance on water-based coatings, high solid UV cure coatings, powder coatings and lower emitting coating products have all played important roles in reducing hazardous air pollutants concentrations, as well as curbed volatile organic compounds (VOCs) emissions during the production process. Thus, the scope of paints and coatings has transcended beyond mere aesthetic appeal to safeguarding and enhancing product shelf lives, ultimately rendering public infrastructure more durable.
Award winning market research company Fact.MR projects the global architectural coatings market to register a moderate growth rate, surpassing a CAGR of 4% through 2027. Water-borne paint coatings are anticipated to experience the maximum revenue, with four out of five households opting for the same. This article attempts to provide readers with some prominent sustainability paradigms existing and likely to shape future architectural coatings adoption and production. With the construction industry across the US, China and India expected to accelerate at a rapid pace, maximum demand for architectural coatings is concentrated in these regions, collectively accounting for around three out of five sales.
Reaffirming Commitment to Sustainable Development Goals (SDGs)
The 2030 Agenda for Sustainable Development was a landmark achievement in global sustainable development history, with member states pledging to effectively development the sustainable development goals as an urgent call for action unifying the three central pillars of environmental protection, social equality and economic improvement.
According to the American Coatings Association's (ACA) 2020 Sustainability Report, architectural coatings manufacturers must adhere to the following SDGs: Good Health & Well-being (SDG #3); Decent Work and Economic Growth (SDG #8); Responsible Consumption and Production (SDG #12); Partnership for the Goal (SDG #17) and Industry, Innovation and Infrastructure (SDG #9) (the most important one).
An example of SDG #9 in practice is the introduction of antifouling coatings, which have played a critical role in helping attain infrastructure sustainability across the shipping and marine industry. Marine paints imbued with antifouling technologies are applied to commercial and military ships, as well as fixed or floating marine structures such as offshore oil rigs, and recreational boats and yachts. These coatings confer immense eco-efficiency benefits, helping reduce greenhouse gas emissions by an average of 9%. Moreover, they help prevent marine organism growth on immersed ship areas, helping reduce drag.
Green Building Solutions Acquiring Rapid Pace
Construction engineers have gone one step further by introducing the concept of green buildings, which includes creation of structures and processes which are environmentally responsible and resource efficient throughout a building's lifecycle, ranging from siting to design, construction, operation, maintenance, renovation and deconstruction.
To this end, Jotun Chemicals Company introduced its Green Building Solutions (GBS) platform in 2018, an online green building guide which provides a hassle-free designing, specification, beautification and protection solutions with green building products. The platform includes an easily accessible overview of all green products and guide specifications along with all needed documentation, including Environmental Product Declarations (EPDs) where available.
Among other things, the solution includes the Green Building Guide – an educational and helpful online tool which provides guidance and specifications for paints and coatings for green buildings and various corrosive environments, as per ISO: 12944 specifications. Additionally, the company's product range includes architectural decorative paints, powder coatings, anti-carbonation coatings for concrete and floor coatings.
Responsible Production & Recycling Trends become Commonplace
Reducing our ecological footprint by virtue of altering global manufacturing practices is an important aspect of achieving economic growth and sustainable development. Efficient management of shared natural resources and toxic waste and pollutants disposal are key targets towards attaining this goal. To help achieve this, the ACA has launched a non-profit initiative titled PaintCare, which help achieve the Rs of sustainability.
The PaintCare initiative is currently active across 11 states and the District of Columbia, collecting over 39 million gallons of post-consumer paint residue, with a monthly collection rate reaching nearly 600 thousand gallons. PaintCare sites accept house paint and primers, stains, sealers and clear coatings such as shellac and varnish. Besides paint collection, the initiative offers public education, helping translate the 3 Rs into collective action.
This includes tips on consulting with paint retailers to plan the right amount of paint for the job; extending the life of unused paint by storing them properly and making the most of the remaining quantities. Additionally, it hunts people and agencies potentially interested in purchasing the discarded paint, while simultaneously dropping leftovers with its partner sites across the US for recycling and management.
About the Author
Abizer Shaikhmahmud is a content writer, who works closely with the healthcare, automotive, industrial automation, and equipment industry team among other domains at Future Market Insights. With sound research skills and his own style of writing thought leadership articles, Abizer extensively covers key happenings in the aforementioned domains.
Comments on this How Sustainability Concerns are Influencing Architectural Coatings Adoption? article are welcome.
Building Articles
Residential Architecture
Comments / photos for the How Sustainability Concerns are Influencing Architectural Coatings Adoption? page welcome