Modular Cabins guide, Affordable building tips, Online home building advice
Modular Cabins: Fast and Affordable Way to Get a Home Away from Home
18 May 2022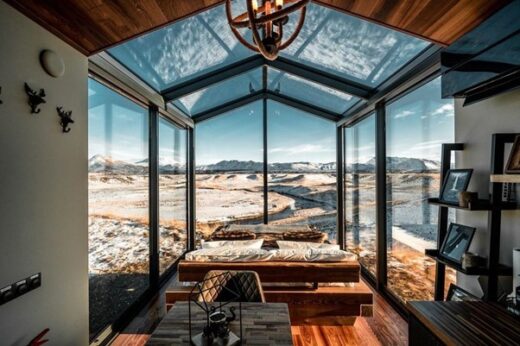 image source : curbed.com
If you could, you'd live in a peaceful mountain cottage or a light-filled seaside home, wouldn't you? But, like the majority of us, you're trapped by a city job from Monday to Friday. So, the next best thing is to buy detailed cabin plans and build yourself a holiday cabin where you can get away from the stress of work and city life.
Unfortunately, constructing such a cabin up on a mountain or at a remote coastal location is difficult and costly. The idyllic scenery far from the main roads that draws us there is also what makes building a time-consuming or next-to-impossible project. But where there's a will, there's a way. And in this case, the best way would be to consider modular construction.
Once you take a look at some of the cabins Australian construction companies make, you will be instantly swept away. Sleek, modern and built for comfort, these modular cabins will inspire you to design your own remote oasis. So, let's learn a bit about the process and the unique benefits it entails.
What Does the Term "Modular" Mean Exactly?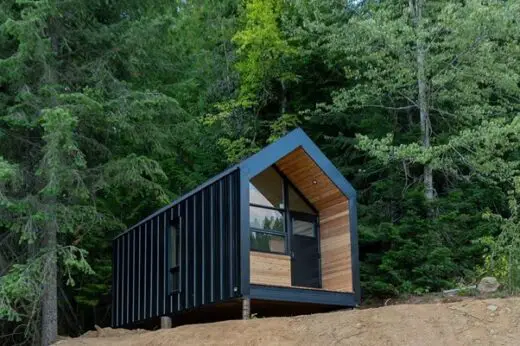 image source : gessato.com
Also called prefab (short for prefabricated), modular buildings are made up of modules (separate parts of a structure) that have been entirely designed and built off-site in a climate-controlled factory and then delivered to the building location. The term "modular" can refer to many types of prefabricated structures from permanent homes to residential buildings, portable offices, and as of lately, holiday cabins up in the mountains or at the coasts.
Though it may sound similar, modular construction shouldn't be confused with mobile homes. While both modular and mobile buildings are manufactured off-site, the key difference is that modular buildings need to adhere to strict local, state and regional building codes and standards.
What's more, while you can instantly identify a mobile structure, you'd be hard-pressed to notice any difference between a modular building and a traditional stick-built one. In fact, the modular cabins of today come in all sorts of architectural styles from two-story colonial cabins to sprawling ranches, and cute timber mountain lodges. This allows you to get your dream holiday home exactly the way you imagined it.
Off-Site Construction as the Answer to the Pitfalls of Traditional Construction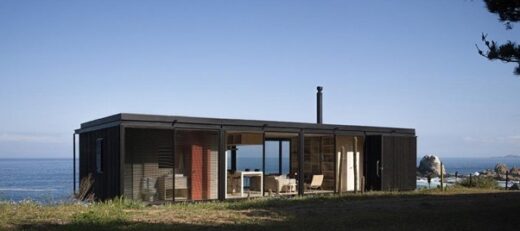 image source : archiblox.com.au
Let's be honest, many construction companies won't agree to work in a remote area up in the mountains. And those that are up for it, can demand quite a lot of money to finish the job. And this is totally understandable, after all, there going to be transporting materials and manpower to the site and the costs can get really high.
However, premade cabins are entirely built off-site, using modular construction. As aforementioned, modular construction takes place in a factory, with all the materials and crew present there. This eliminates the need for transporting resources to the site. As a result, modular construction is a great solution when you want to build a retreat in an area that's difficult to access.
Get the Luxury of a Holiday Cabin for Less
Prefab cabins and modular dwellings, in general, are typically less expensive to construct than their stick-built counterparts. According to statistics, the average cost of constructing a modular home is 10-20% less than that of constructing a stick-built home, and in the cases of cabins, it's even 40% cheaper.
One of the reasons prefabricated cabins are more affordable is that they generate less waste than stick-built ones. Prefab modular construction is usually very efficient and streamlined, whereas stick-built construction has a lot more questions about materials throughout the process, which leads to more waste and greater costs for you.
But in the case of cabins, the main reason modular is more affordable is because it eliminates the need to transport materials, supplies, machinery and manpower to the site continuously. And when the time for on-site assembly comes, a prefabricated cabin home also requires fewer workers on-site and less time, resulting in significant cost savings.
Durable Housing for Any Remote Area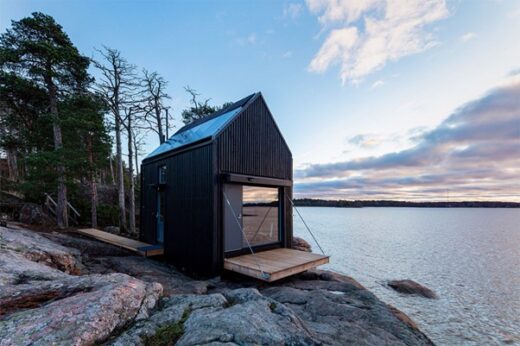 image source : yankodesign.com
For a variety of reasons, modular cabin dwellings are more durable than stick-built homes. To begin with, the factory-built modules are subjected to multiple inspections at each stage of the manufacturing process to verify that they meet all applicable laws and requirements. Stick-built homes, on the other hand, often receive only one inspection, making it easy to overlook potentially serious flaws.
Prefab cabin homes are also created with shipping in mind, which means they often come with added structural supports to withstand being carried from one location to another. Steel frameworks make up each of the building's individual modules. The steel frame modules' rigidity and strength allow them to be securely moved across the country, but it also means that once placed, the building will likely stay solidly in place no matter what the weather throws at it.
This is a great plus considering that extreme weather events and bushfires (which are common in Australia) pose a great risk to remote cabins. Since these cabins are often located in, they are impossible to reach by firefighting squads and other emergency services. That's why it's important that they are built to withstand harsh conditions.
In addition, many modular construction companies sandblast and paint the steel frames with non-corrosive paint to offer an extra layer of protection. Additionally, if the cabin is located in a cyclone-prone area, the modules can be made cyclone-proof by using particular flashings, nails, and roofing materials.
Enjoy Being Completely Self-Sufficient
Another reason modular dwellings are less expensive than stick-built cabin homes is that they are generally built with an emphasis on energy efficiency. Not only is the structureless wasteful, but factory-built parts frequently have tighter seams, which results in longer-term energy savings.
Furthermore, many modern prefabs and modular cabin homes have environmentally friendly materials and amenities such as bamboo flooring, energy-efficient appliances, 4-season windows, and solar-powered water heaters. They are also often enhanced with off-grid solar panels and wind power systems and have built-in rechargeable batteries to store extra power.
This way, you can live comfortably off-grid without worrying about purchasing and fuelling generators. All of these alternatives will save you money over time while also being far more environmentally friendly than many stick-built homes.
You're Not Chained to a Single Location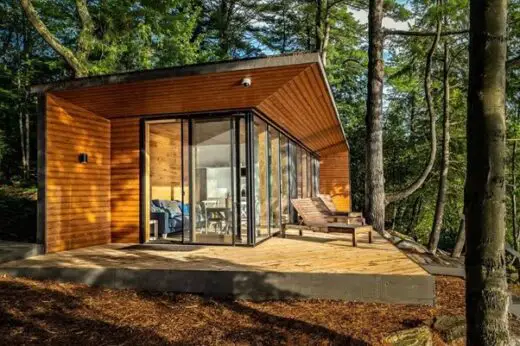 image source : onekindesign.com
No matter how much you enjoy it for the first few years, visiting the same holiday spot time and time again can become boring. Luckily, with a prefab cabin, you don't have to stick to only one spot. The portability allows you to easily change places as you wish.
Due to being small, lightweight and consisting of detachable modules, even an already installed cabin can be transported to an entirely different spot. So, if you grow tired of your cabin's location, you can simply disassemble it and install it in a new place.
Comments on this guide to Modular cabins: fast and affordable home article are welcome.
Modular Building
Modular Posts
Designing a shipping container home tips
Modular buildings advantages: off-site construction
Prefabricated modules and modular construction
Building Articles
Residential Architecture
The Bellhop Hotel, Witte de Withstraat, Rotterdam, The Netherlands
Architecture: local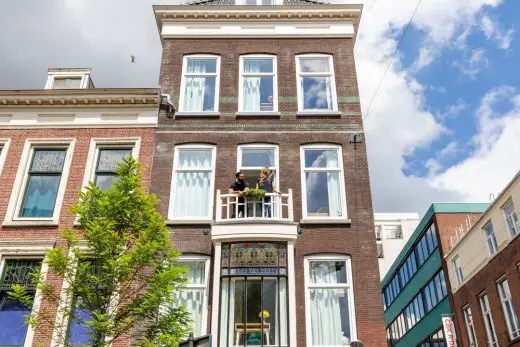 photo : Joey Van Dongen
The Bellhop Hotel
Comments / photos for the Modular cabins: fast and affordable home advice page welcome