Modern warehouse safety for logistics industry guide, Building storage tips, Online store advice
Modern warehouse safety – what do you need to be aware of?
19 April 2022
Warehouses, the heart of the logistics industry, are fast-paced environments. As a result, they're spaces in which accidents can occur with alarming regularity, when the correct safety procedures aren't in place. In this latest article, we explore how to mitigate risk in the modern warehouse, from loading docks to employee training.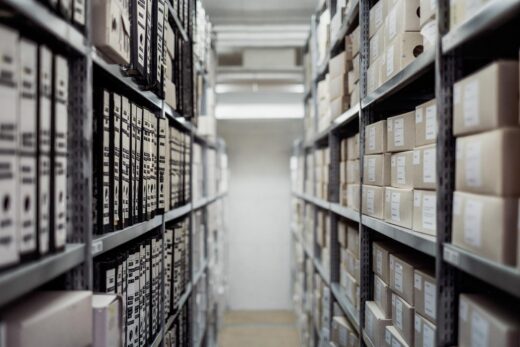 Safety when loading
A major area of concern in the warehouses is in the loading process. A significant proportion of injuries and damaged goods occur while trucks are being loaded, and even when accidents don't occur, inefficient systems can waste time and lead to unnecessary holdups. Implementing a well-designed loading system can make a massive difference to safety
Possible accidents
There are a number of common accidents that can occur during the loading process, three of which we've listed below:
Lorries slipping forward. A common cause of accidents in the loading process is when lorries slip forward, especially while being loaded. This can be the result of various factors, including engines being left on, wheels not being chocked correctly, and bad communication between loaders and drivers.
The results from lorries slipping forward can be catastrophic, and a series of relatively simple procedures can mitigate the risk immensely. Simple things like always checking that the wheels are chocked before loading and providing waiting areas for drivers should be seriously considered.
Falling off docks: Falling from the edge of loading docks is another common accident that can easily be avoided. Removable barriers are highly effective at preventing such falls, however, other measures, such as keeping the floor clean and marking edges with visible paint or tape are also equally important. Check out floor buffers
Making sure that the loading dock is a distraction-free zone is also vital. Simple rules like no running and cleaning up messes as soon as they occur are important, especially cleaning up liquid spills and loose packaging.
Gaps between docks and lorries: Another common cause of accidents, even a small gap between loading docks and lorries can create a slipping hazard or cause forklift trucks to slip. Making sure that there is no gap is important before wheels are chocked; falling into such gaps is a common cause of injury, and is very easily avoidable.
Training
An important way of mitigating risk in warehouse environments is by providing regular, effective training to employees. This is especially important for operators of heavy machinery, such as forklift drivers, where accidents can have significant ramifications. It's important for all workers however; being kept up to date with the latest safety procedures helps to promote a safe environment, ensuring that everyone is aware of new hazards before it's too late.
Subjects that should be considered include the following:
Lifting: While it may be thought of as simple and straightforward for more experienced employees, simple lifting techniques should be taught to all new employees. Lifting items with machinery should always be prioritised over manual lifting; not only does it decrease the risk of injury, it significantly increases efficiency and worker productivity, while also decreasing the likelihood that goods are damaged.
Exits and directional aisles: Emergency exits and pathways should be kept clear, and evacuation strategies in the event of an emergency should be made clear to workers. Directional aisles in the warehouse should be clearly marked out, and employees should be informed of the layout as part of the onboarding process.
Prioritising safety in KPIs
It's important that safety is never considered an afterthought in KPIs. Safety isn't free, and it should be budgeted into the overall running of the warehouse.
Goals should be competitive, but they should never include putting the well-being of workers second; warehouses can be fast-paced and high-stress environments, where pushing workers too hard and too fast will see short term gains but significant losses to productivity in the long run. Running warehouses at a sustainable pace is a tricky task, but one which deserves significant attention.
Set safety goals
However many accidents are happening in the warehouse, the goal should be to lower that statistic. If it's already low, then it should be lower. Setting clear safety goals can help to make safety more attainable, and less of an abstract concept.
Each hazard and accident should be thoroughly documented and analysed alongside prior accidents of a similar nature. If the same procedure is resulting in numerous accidents, it needs to be classified as a hazard and changed as a result. Safety is never a passive issue, and setting goals helps to make that objective a reality.
Insights provided by the Joloda Hydraroll team: https://www.joloda.com/
Comments on this Modern warehouse safety for logistics industry article are welcome.
Warehouse Buildings
Warehouses Posts
Warehouse renovations: 6 tips for more efficient services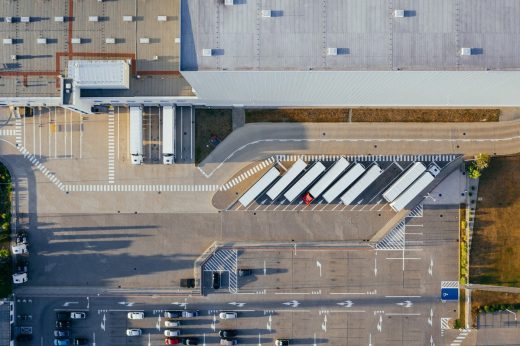 11 Benefits of Warehousing in Logistics
Things to Consider for Warehouse During a Busy Season
How HVLS Fans In Warehouse Operate
How to convert a warehouse to a production plant
Building Design
Architecture
Comments / photos for the Modern warehouse safety for logistics industry page welcome