Beautiful wall texture bedrooms renovation design ideas guide, Home decor design tips, Property style advice
Beautiful Wall Texture Design Ideas for Renovating Your Bedrooms
19 April 2022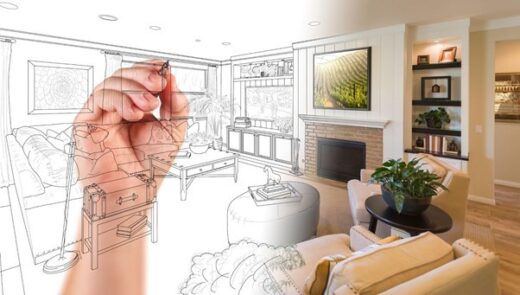 image courtesy of Shutterstock
The bedroom is the heart of your home. Some people prefer the master bedroom to be a serene retreat, where they can relax after a tiring day of meetings. Others prefer a corner to be bright and energetic because it's where they get ready for their dinner invitations. Similarly, you may have preferences for your child's bedroom and the bedrooms where you host guests. Whatever the look, the use of superior quality Berger interior paint with vibrant wall texture designs is sure to take your home's luxury quotient to the next level.
So, here are some amazing bedroom renovating ideas to give your home a unique and refreshed look.
Beautify the Fabric of Your Life with Fabrika
For those who love a blend of vibrance and serenity, this wall texture design for the master bedroom is the way to go. Choose from shades of blue to create an ambience of tranquillity and security. This fabric-like bedroom texture design is a great choice for the master suite, especially if you have large windows. Add to the style of your bedroom with gorgeous rosewood flooring. You can create a cosy corner with a reclining sofa upholstered in bright orange. Build a walk-in closet with a sliding door that has a large mirror to create that "ultimate power couple" feel. The only downside of such a master bedroom is that you may not feel like leaving it even to go on a vacation!
Spatulato in Pink for Your Teen Daughter's Bedroom
It's time to make your teen daughter feel even more special. Remember that she probably feels all grown up and wouldn't want those whimsical wall stickers she loved as a kid. Adorn the feature wall with a bedroom wall texture like Spatulato in vibrant pink. The other walls can be painted with a classy grey or calming white. A combination of pastel and vibrant pink looks amazing too. Add to the liveliness of this bedroom by setting a twin sofa in bright yellow against the wall opposite the one with the Spatulato texture.
Wifi in Green for Your Son's Bedroom
Does your son spend way too much time playing online video games? Choose a texture like Wifi in a shade of green for a warm and welcoming atmosphere. You can have a box bed with lots of storage space to keep the room tidy. Create open shelves in green for all his favourite books and gadgets. The modern Wifi wall texture in green is a great choice for your son's bedroom, as it creates a calming, yet inspiring ambience. Green not only has a strong association with nature but also symbolises growth and encourages the spirit of discovery.
The Fabulous Crush for the Guest Bedroom
Add a fusion of urban and earthy feel with the Crush wall texture design in a shade of brown. Pair this with wooden flooring to make the room look even more opulent. This neutral setting forms the perfect backdrop for large modernistic floor lamps. Decorate the room with paintings in vibrant colours like orange and yellow. Your guests will instantly fall in love with this bedroom. The only risk is they may never want to leave! Add a touch of royalty with large windows in thick metal frames.
Rock Your Parents' World with Moon Rock
Parents visiting soon? Make their bedroom look both welcoming and energetic with a royal texture design like Moon Rock. Paint the accent wall in yellow or orange with Moon Rock and the other walls in cream. Pair this with white furniture and curtains. Have enough cushions, rugs and throws to make them even more comfortable. You'll feel thrilled to welcome them to an exclusive and stylish paradise.
A Twirl of Delight for Other Bedrooms
Twirl from Berger's texture paint collection is a classy choice for a big bedroom. Nothing speaks luxury like the Twirl texture in mauve, a colour that evokes spiritual and imaginative thoughts. Extend the windowsill and create a cosy sitting area where you or your guests can spend time reading, listening to music or talking on the phone. Add a couple of chic chairs in the corner to make it the perfect spot for chatting into the wee hours of the morning. Add to the oomph by creating a small balcony, decorated with flower pots of different colours.
There are a host of other wall textures to choose from, including Trance, Flora, Nova, and Radiant Glow. If you're unsure of the best texture design for your bedroom walls, it's a good idea to consult experts. With Berger's Express Painting services, you can consult experts online and get estimates of how much paint you will need and how long the job will take. The painting professionals will ensure a smooth and classy finish and even clean and disinfect your home when they leave.
Comments on this guide to Beautiful wall texture bedrooms renovation design ideas article are welcome.
Bedroom Design
Bedroom Articles
Modern versus contemporary bedroom designs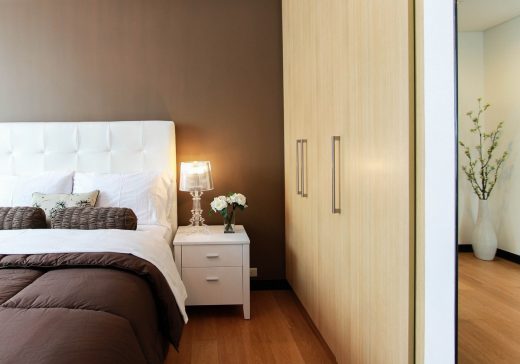 Essentials things for a perfect master bedroom
Make Your Bedroom More Comfortable
Touches Of Glamour for your Bedroom
Property Articles
Residential Architecture
Comments / photos for the Beautiful wall texture bedrooms renovation design ideas advice page welcome