Convert a warehouse to a production plant advice, Building conversion help guide, Property redevelopment tips
How to Convert a Warehouse Into a Production Plant
June 8, 2021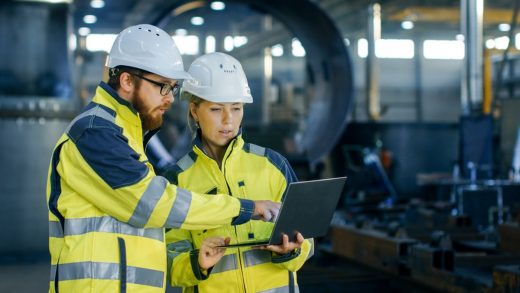 As a property owner, you need to ensure that you get the very most out of your facility. Meeting the demand of the local market is important when it comes to finding tenants for your commercial space. If your property is currently being used as a warehouse, you might be able to get a better return on your investment by converting it to a production plant that can be leased to a local tenant.
How to Convert a Warehouse to Production Plant Guide
If production plants are in high demand in your area, why not take advantage of this trend and secure your income going forward. Converting a warehouse into a production plant is a big undertaking and there is a lot that you will need to consider. From improving safety with roof anchor point installation to ensuring the property has the right infrastructure to run the production lines and the right fit-out is in place, there is a lot to think about.
Let's take a look at how you can successfully convert your warehouse facility into a production plant.
Using the Space Effectively
A warehouse is a big open space, giving you plenty of room to work with. Using the space that you have available properly is key to creating a functional production facility.
After you have removed your warehouse storage, machinery and inventory, you will be able to get a clear idea of the exact space that you have. Depending on the requirements of the production plant, you can partition the area into several areas, keep it as one larger space or divide it up whatever way will best meet your needs. The key is to maximise the use of the space to allow enough room for the large equipment that will be necessary for production.
Install The Right Infrastructure
The infrastructure demands of a production facility are typically much greater than that of a warehouse. While in a warehouse, light vehicles and machinery are required as well as lighting, lifting equipment and employee facilities, in a production facility, the demands on plumbing and electrical systems are generally greater.
Operating large production lines takes a lot of power and depending on what you are producing, you will also need a reliable water supply system. Machinery will also need to be connected with your internal network to allow for centralised control, which will require more cables and other electrical and communications to be fitted. While it might be a lot of work upfront, having the right infrastructure in place will ensure your production plant will operate efficiently moving forward.
Consider Employee Facilities
In many production facilities, shift work is common, as are strict hygiene protocols, particularly in food production. To ensure your production plant meets these needs, it's important that you install modern employee facilities such as shower areas, changing rooms, parking and break areas. Including considerations like these in your renovations will ensure that your property will be able to meet the needs of your tenants. Having modern facilities like these is not only necessary in modern production plants but having a complete facility like this will also help to generate higher rents from your property once the work is complete.
Plan For A Successful Commercial Property Transformation
Repurposing a warehouse space to become a production plant is a big job but with the right attention to detail, you can ensure that everything goes smoothly. Spend some time putting a plan in place and stick to it throughout the build. With a clear image of what you want to achieve laid out, you will be able to stay on track with your commercial property transformation and achieve your renovation goals.
Comments on this How to convert a warehouse to a production plant guide article are welcome.
Warehouse Articles
Warehouse Posts
Things to Consider for Warehouse During a Busy Season
How HVLS Fans In Warehouse Operate
Building Articles
Architecture
Comments / photos for the How to convert a warehouse to a production plant guide page welcome