Things to consider for warehouse in busy season tips, Online property store advice, Australian forklifts, Seasonal stock up guide
Things to Consider for Warehouse During a Busy Season
25 Sep 2021
It is normal for warehouses and other big stores to experience a busy season during the year. In this period, there is an increased sales and a lot of people tend to patronize the warehouse more. The busy seasons for the warehouse mostly happen during the festive period when most people are not working and they have free time to go shopping, let's say Christmas or the new year celebration.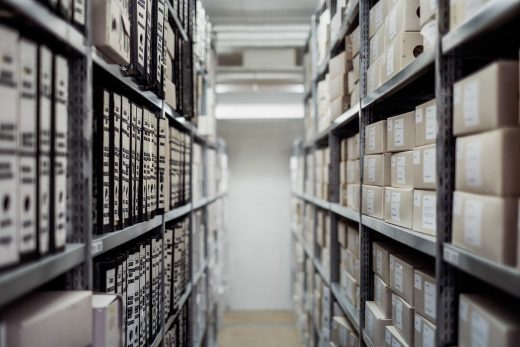 Things to Consider for Warehouses Guide
So, the warehouse has to be prepared and has enough stocks to sell, a sales representative to attend to various customer's needs, and a working strategy or machines to make sales easier and faster.
Some warehouses are not prepared for the busy seasons, so they fail their customers and do not meet their needs. In this article, we will talk about some valid things you need to consider to make sales easier for you during the busy season. Without wasting much time, let's jump into it.
1. Stock up before the busy season:
The most important thing to do before the busy season happens is that you have to fill up your warehouse with different goods that will interest people during the busy season. When the busy season happens and you don't have enough goods for your customers, it does not only chase away your customers, it shows your store is not competent and most of them might not come back to your store.
So, stocking up before the busy season will help increase your profit as many people tend to buy more products during the offseason and are ready to pay any price for it, all they need is the product availability. Do not make the mistake of not stocking your store up when the busy season is coming up.
2. Use machines to make sales easier:
There are lots of machines that can be used to improve sales and make sales easier during the busy season. Technology has improved and machines are designed to help humans, machines such as forklifts can help transport goods from one place to another. Many tech companies have new or used forklifts for sale, when you get such machines, you tend to make work faster because these machines work faster than humans.
These machines are not expensive and are ready to work anytime, unlike human labor that will get tired, machines don't get tired unless they are faulty.
3. Hire More workers:
As we all know that sales will increase during the busy season, the one mistake you will not want to make is not having enough workers to work during the busy season. Not having enough workers during this period will reduce your sales.
Plan towards the busy season, hire more workers If you feel the current number of workers won't be enough to handle the busy season demands. If you hire more workers during this period such as packers, managers and so on, paying them won't be an issue because enough sales will increase.
4. Train your workers:
One thing is to have enough workers; another thing is for them to be well trained and know what to do. Some of your workers may be new and have never witnessed the busy season period. This set of new workers needs to be trained and informed about the sales process of the season. If you employ more workers and they are not well trained, it's just the same thing as not having enough workers.
Schedule a training session for your workers before the busy season comes, train them on the packaging, price calculation, workplace relationship, and all. All these will make their work faster and they will be able to attend to more customers.
5. Scheduled Maintenance:
Another important preparation that needs to be done before the busy season period is general maintenance of the warehouse environment. During the busy season, there will be increased movement and usage of the equipment.  This maintenance needs to be done to avoid the breakdown of some tools during the season when they can be repaired immediately. You might want to repair the forklift with a faulty tire, replace the carrier battery, or service the generator to save you the cost of repairing them when they are supposed to be in use.
6. Use your experience:
Your experience about the previous busy season should come into play when you are preparing for the new busy season. Check the data and have an idea of what stocks to buy, the number of workers you need, the machines that are needed, and all. This will give you an insight into what to expect during the next busy season.
Things to consider for warehouse in busy season conclusion
That's all about things to consider for the warehouse during the busy season. Make sure you are fully prepared for the season because the sales during the period are always higher and you tend to make more money. Do well to share this article with your friends and leave a comment if you have any questions.
Comments on this guide to Things to Consider for Warehouse During a Busy Season article are welcome.
Building Articles
Residential Architecture
Converted Warehouse ZZ21, Vlaardingen, Rotterdam, The Netherlands
Design: Firm Architects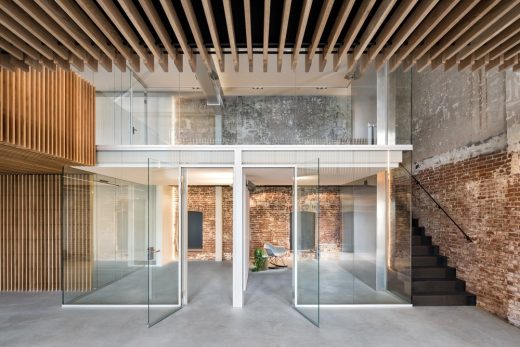 photograph : Studio de Nooyer
Koningin Wilhelminahaven Warehouse in Vlaardingen
For a private investor, Firm converted a 215 square meter part of this 120-year-old Warehouse on one of the busiest harbors in the Port of Rotterdam. The poorly lit space combined with a north-facing facade with just a few windows meant the owner needed to be visionary in order to perceive a bright and well usable office space.
Warehouses
Warehouse Buildings Posts
Important areas to consider when choosing a warehouse
Top 3 issues with pallet rack systems
Modern warehouse safety for logistics industry
Comments / photos for the Things to consider for warehouse in busy season advice guide page welcome