Meta City Hall – Life of Tree: CAA architects, Virtual architecture, Metaverse property
Meta City Hall – Life of Tree
26 December 2022
English text:
Design: CAA LAB
CAA LAB's First Metaverse Project in China was Put into Practice, by Creating a "Tree of Life" in the Virtual World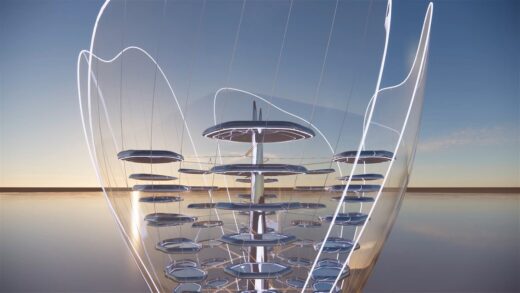 images courtesy of architects practice
Meta City Hall – Life of Tree by CAA architects
"In this metaverse city of a digital imaginary world, we can get rid of the shackles of the real physical world, and use the surreal oriental futuristic ideal to create a tree-like growing, continuous self-repaired and evolved living body, which meet the needs of digital residents.
—— Liu Haowei"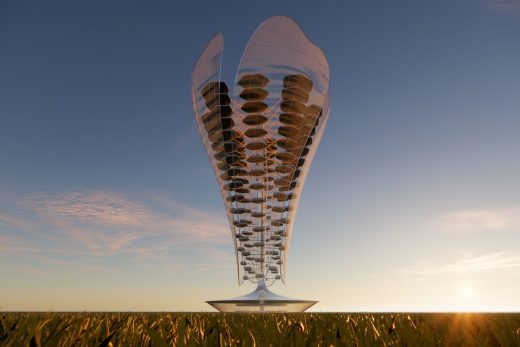 The Meta City Hall, designed by the CAA LAB led by architect Mr. Liu Haowei, was recently completed. The project is CAA LAB's first metaverse building completed in China and located in a creative utopia and a futuristic metaverse city – Meta City. It was created with the support of "Creator City", a Metaverse product of Chinese tech giant Baidu. As the creator of Meta City Hall, CAA LAB also participated in the preliminary scheme and planning of Meta City.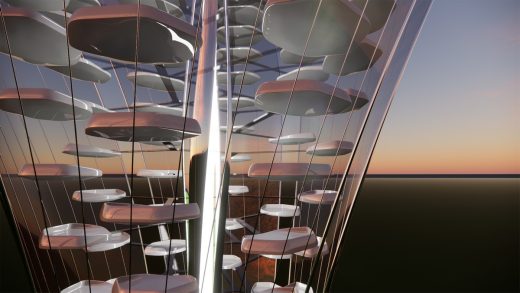 CAA LAB team used the usual digital and surreal design methods to express an oriental romanticism architectural language, and created this Meta City Hall called the "Tree of Life".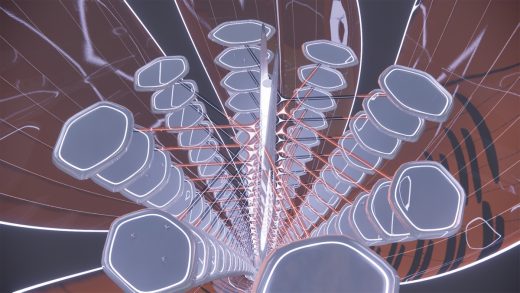 CAA LAB actively responds to the needs of digital citizens for public services and social activities in the Meta City, and creates the administrative and civic center of the "City of Tomorrow" – Meta City Hall in a digital twin. The city hall building as a whole is a vigorously growing "tree of life" respecting human nature. With abundant leaves growing on the branches, it becomes a floating island that grows gradually from bottom to top. The decentralized space system also makes them independent and not interfere with each other.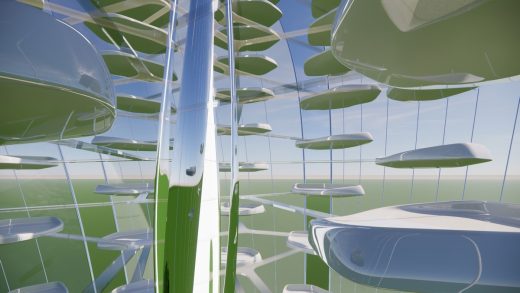 Entering the city hall, passing through the multifunctional central hall on the first floor, users can be quickly guided to the required services. The center of the building is a vertical transportation core. The suspended independent spaces are connected by air bridges on each floor. After the preliminary consultation is completed, users can reach their corresponding municipal service spaces.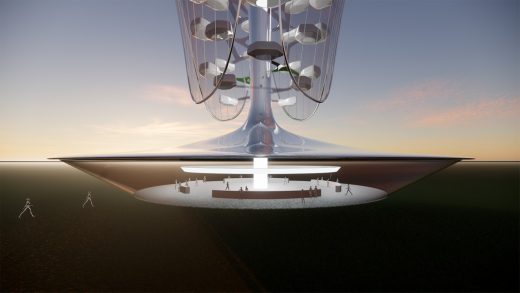 The outer perimeter of the building is wrapped by a four-sided wing-like holographic digital glass curtain wall. After logging in to the metauniverse platform, users can see their personal information on the screen. The decentralized mode corresponds to the exclusive account of each user.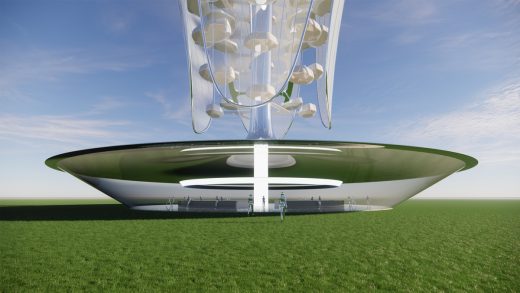 The "Tree of Life" can adapt to the various public, municipal and service needs of "Meta City" residents , and it will continue to grow and iterate in this smart city of the Metaverse.
CAA LAB was incubated and developed by CAA Architects, aiming to create a new metaverse parallel world for human beings in the WEB 3.0 era and create a future "city of tomorrow". Earlier this year, five projects of CAA LAB landed on Decentraland, the world's largest metaverse platform, and all won awards in the global metaverse architecture competition sponsored by it.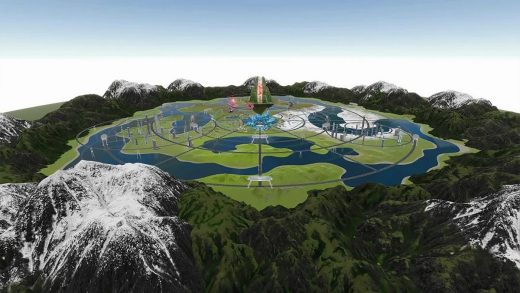 image © Baidu-XiRang-Creator City
Chinese Version (中文版本)
CAA LAB中国首个元宇宙项目落成,打造虚拟世界的 "生命之树"
在这座数字桃花源的元宇宙城市里,让我们得以摆脱现实物理世界的束缚,以超现实的东方未来主义理想,创造一个树状生长,不断自我修复和进化,满足数字居民需求的生命体。
—— 刘昊威
由建筑师刘昊威带领CAA LAB元宇宙规划局设计的元邦市政厅(Meta City Hall)于近期落成。该项目是CAA LAB首个在中国落成的元宇宙建筑,坐落在一个创意阶层的乌托邦、一座未来主义的元宇宙城市——元邦,它是由中国科技巨头百度公司的元宇宙产品"希壤"支持创建。作为元邦市政厅的创建者,CAA LAB同时也参与了元邦元宇宙城市的前期策划与规划。
CAA的LAB团队以惯用的数字化、超现实的设计方法,表现出一种东方式浪漫主义的建筑语言,创造出这个被称为"生命之树"的元邦市政厅。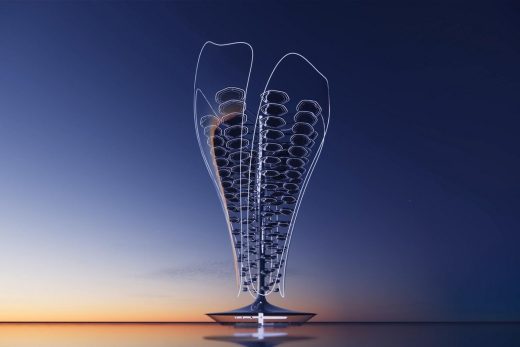 CAA LAB积极应对数字公民在"元邦"城市里的公共服务、社交活动等需求,以数字孪生的方式创造了这座元宇宙"明日之城"的行政和市民中心——元邦市政厅。市政厅建筑整体呈一棵蓬勃生长的、尊重人性的"生命之树",枝桠上生长出来丰富的树叶,又衍变成自下而上逐渐增大的浮岛,去中心化的空间系统又使它们各自独立,互不干扰。
进入市政厅,经过首层多功能中央大厅,用户可以在此被迅速引导到所需的服务。建筑中心是一个垂直的交通核心筒,在各层由空中廊桥连接一个个悬浮的独立空间,用户在前期咨询完成之后,即可由此到达各自对应的市政服务空间。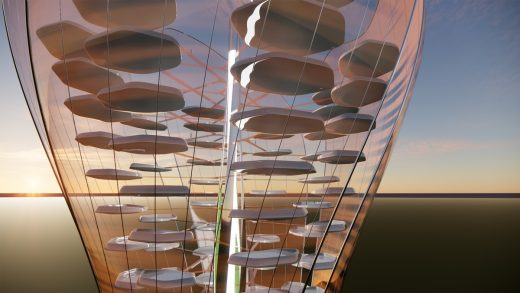 建筑外围由四面飞翼状的全息数字玻璃幕墙包裹,用户登录元宇宙平台后可以在屏幕上看到专属于个人的信息,去中心化模式对应每个用户的专属账户,经过身份验证,仅作一对一显示,既做到个人信息完全保密又便于查询。
"生命之树"可以适应"元邦"居民的各类公共、市政、服务需求,在这个智慧的元宇宙之城不断生长和迭代。
CAA LAB 元宇宙规划局由 CAA 建筑事务所孵化发展而来,旨在于WEB 3.0时代,开创人类全新的元宇宙平行世界,创造未来的"明日之城"。今年早些时候,CAA LAB 的5个项目登陆了全球最大元宇宙平台 Decentraland,并在其创办的全球元宇宙建筑大赛中全部获奖。
Comments on this guide to Meta City Hall – Life of Tree: CAA architects article are welcome.
Metaverse & NFT Building Design
The Metaverse Using Social Architecture To Build A Virtual Society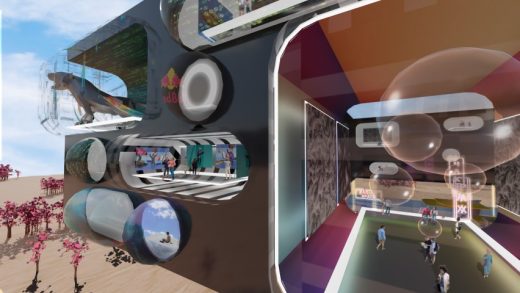 Metaserai: pax.world trade and culture hubs
NFT collection by PLP Architecture and VerseProp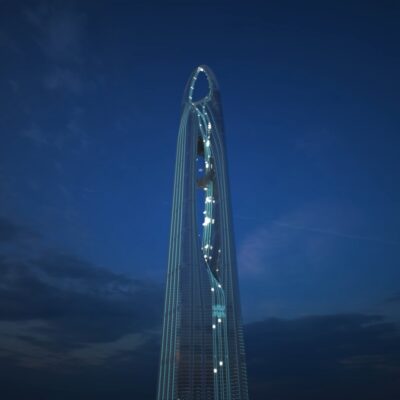 images : PLP Architecture
NFT Collection: VerseProp + PLP Architecture
Property Articles
Shaping work environments for technology companies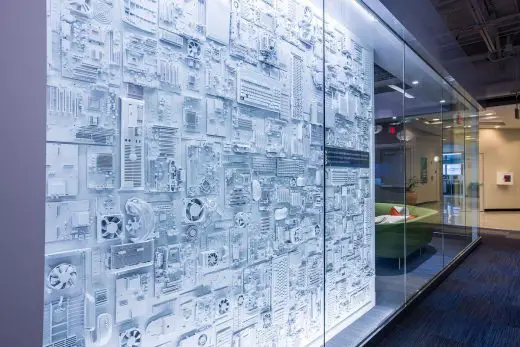 image courtesy of architects practice
Shaping work environments for technology companies
Shed Office workspace, London
Design: Platform 5 Architects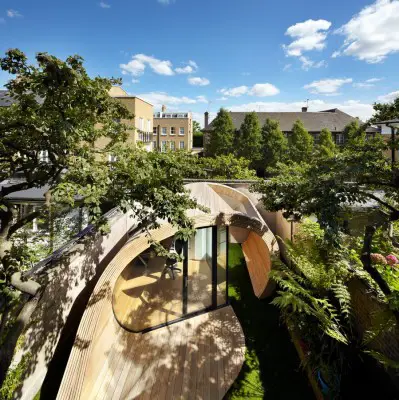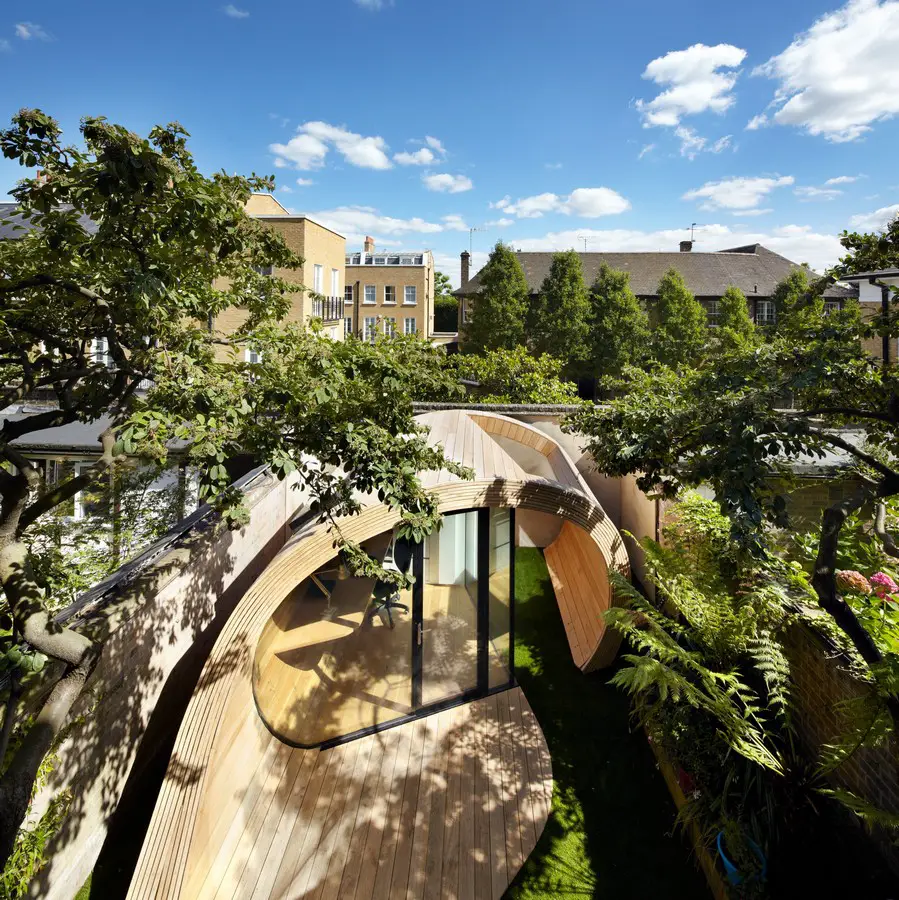 photo : Alan Williams Photography
Shoffice
Step House in North London
Architects: Bureau de Change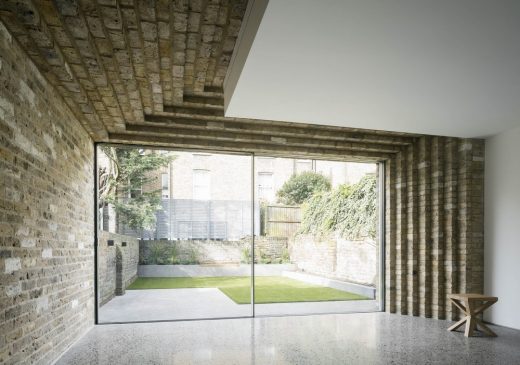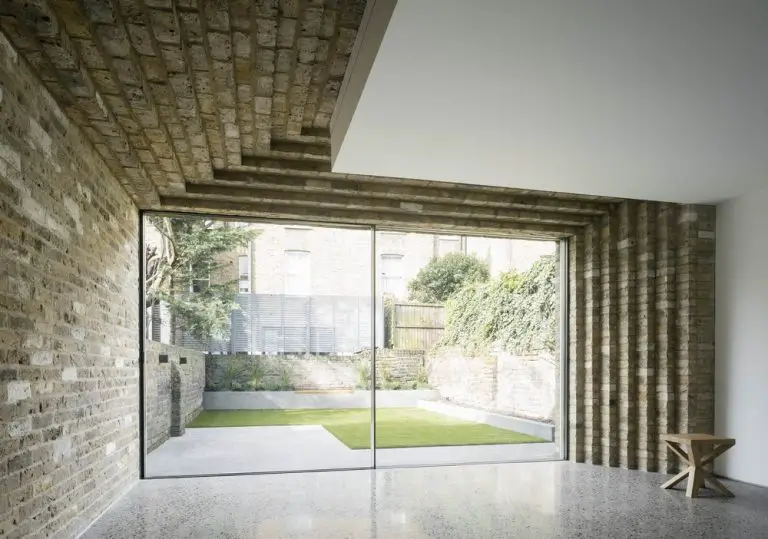 photo © Ben Blossom
North London Property Extension
Comments / photos for the Meta City Hall – Life of Tree: CAA architects news page welcome