Marketing for architects: 5 Ways to elevate your small firm, Career, Architecture, Being Professional, Running a Business
Marketing for Architects: 5 Ways to Elevate Your Small Firm
30 Aug 2022
Whether you work as a freelance architect or for a small architecture firm, you are certainly familiar with the tension that comes with having no new projects in the works. Marketing is crucial for any business, and while you might believe that, as an architect, it is unnecessary and doesn't concern you, not investing in promoting your business is a huge mistake.
Marketing is present everywhere and can help you get more clients, close more deals, and grow your organization, even if you can't see it. In this article, we suggest five marketing tactics for architects.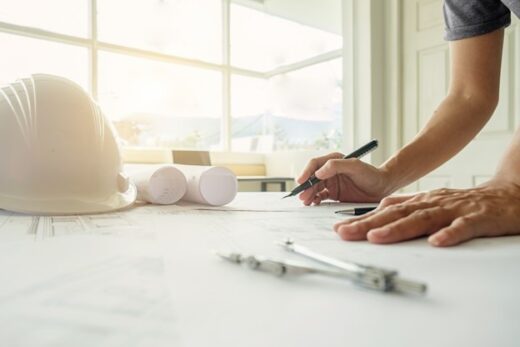 1. Using Social Media
If you create a strong marketing strategy to attract the right Instagram followers and keep their attention with engaging content, they will become your best advertisement. And with an Instagram account with a large following and high engagement rate, you will increase the opportunities for turning your prospects into clients.
Keep in mind that for architects, word of mouth is a very important form of marketing since, for such important projects in their lives, people tend to believe satisfied clients, whether they're their friends, colleagues, or strangers. But most importantly, hardly anyone would choose an architect without a thorough investigation. Instagram and other social media platforms are the perfect channels for both things.
Selecting the right network for your business is also important. For architecture firms, social media that focus on visual content, like Instagram are the best choice. Publish earlier efforts, show the development of a current project, and create and share intriguing articles, videos, infographics, etc.
These are simple steps that will enhance your internet visibility. It's also vital to remember that bad social media practices, such as abandoning your account for a long time or publishing content that isn't relevant and valuable, can be devastating to your reputation. You should make a content schedule and use automation tools so that it doesn't consume a lot of your daily work time.
2. Creating a Professional Website
Despite the impression that social networks have a monopoly on online presence, having a well-functioning and visually pleasing website, which provides a superb user experience, is vital. It's what represents your firm to internet users. Gather examples of your work, describe what you do and your areas of expertise, and add a section with client testimonials. Reference material is crucial.
Having a blog can help you represent yourself as an authority, but can also make a huge difference in terms of reaching your target audience. With a good SEO strategy applied to your articles, your blog can help you attract even more organic traffic. This means that your website will be better positioned, you will be able to promote your initiatives or the news you provide, and you will gradually build a community of readers that interact with you through the comments.
3. Digital Advertising
Adapt to the modern era and invest in digital advertising, because online channels today can target users with incredible accuracy. With more than half of the world's population online, you can rest assured that your target audience is there. You can reach your ideal customers through paid ads on social media and major search engines, remarketing and retargeting, and so on. An excellent way to learn more about how to promote your business or brand online, is to follow Ramneek Sidhu, who has years of experience in the world of digital marketing and branding.
4. Networking
If you don't have the habit of taking part in professional events, you should change that. You can participate in conventions of professional associations, conferences, or specialized fairs and make contacts. Staying in touch with others in your profession can help you build new alliances, in addition to keeping you informed. It's also a great opportunity to learn from your competitors, as well as about them.
5. Promoting Your Differences
Take advantage of what makes you unique and separates you from other architecture firms. If you already have a solid track record, some of your next projects may come your way thanks to the power of word of mouth.
However, if you are just starting, you will need some time to get to this point. That's why you have to play to your strengths, such as solid technological knowledge or new trends that call for particular training.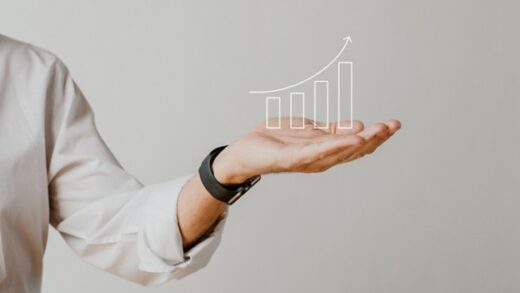 Conclusion
If you own an architecture firm, whether you have recently started or you've been around for a while, the biggest challenge, like in any other business, is to attract clients. You have amazing ideas, and you are willing to put in a lot of effort but the customers just don't show up. With a good marketing strategy, this can change in no time.
To build a marketing strategy that will help you elevate your small firm, you must define your current situation, ideal clients, vision, goals and tactics you can use to achieve them, and, finally, the most suitable channels for your needs.
Comments on this Marketing for Architects: 5 Ways to Elevate Your Small Firm article are welcome.
Building Design
Building Designs
What You Need to Know About Replacing Your Roof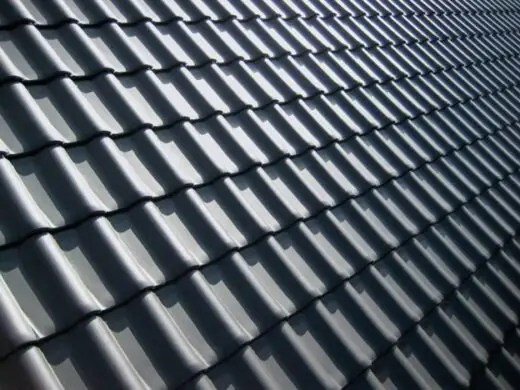 6 questions to ask when hiring residential roofing contractor
First Time Replacing Your Roof
Building Articles
Residential Architecture
Comments / photos for the Marketing for Architects: Ways to Elevate Your Small Firm page welcome