Manufacturers love custom boxes for many reasons guide, Cardboard Box Wholesale For Business Tips
Manufacturers Love Custom Boxes for Several Reasons
28 April 2022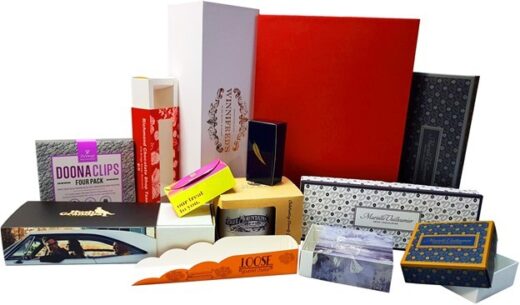 Consumers can buy anything online, even stuff that's hard to package in a corrugated box. The manufacturer has to make sure the item gets to the customer in proper shape.
Consumers' attitudes towards packaging have changed dramatically, which compels companies to reinvent their packaging concepts to close the customer satisfaction gap.
While investing in advanced packaging solutions is expensive and time-consuming, it pays off in customer acquisition and retention.
Some of them will cost you a few bucks, but they'll say a lot about your business. They're great for branding and marketing. In addition, if you buy these boxes in bulk, you might get a discount.
A Very Effective Marketing Tool
That's a waste of time and money if your packaging doesn't impress customers.
Customized boxes for product packaging beats any other advertising tactic because the customers rarely miss it. Advertising fails for a lot of reasons. But consumers can't get away from packaging.
Provide More Than One Way to Serve the Client
You'll be happier if you make your customers happy. What do I mean? Create a box the customer can use again and again. Boxes that win the hearts of your customers are less likely to be thrown away.
Then they can use them as storage boxes or organizers in their wardrobe or kitchen. Your customers will love these packaging boxes turned storage boxes. They will want more of these items in the future, which is in your business's highest immediate interest.
Make It Easier
In terms of customization, some companies focus on the utility and efficiency of the packaging. The shape and size of packaging can be more user-friendly if they are creative. That works exceptionally well in the food and beverage industry.
Food requires packaging that keeps its contents fresh and intact. Many ready-to-eat food options come in a box or package that can open up into a temporary plate or bowl.
Get In Touch with Your Audience
Packaging is a way to communicate with your target market. It tells them about your product, but it also represents your brand. Customize your packaging carefully.
A company logo and accurate details about the product are a must. You can pick any colours or printing techniques you like as far as aesthetics are concerned.
Ensure your packaging promotes accreditation, authenticity, and certification to let customers know what you're selling. But if you, do it wrong, you can even ruin your brand. These days, there are plenty of professional packaging companies on the market.
You need to tell them your requirements, and they will take care of the rest for you. You'll save a bunch of time and effort.
Reduce The Risk of Replacing Them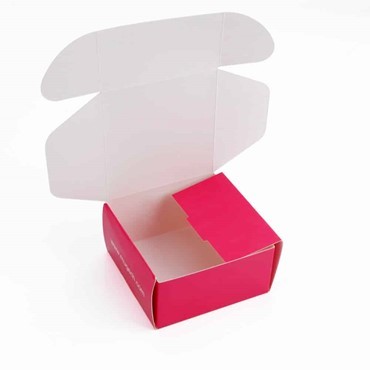 Although e-commerce has helped businesses thrive, even as people's mobility has become more limited, shipping fragile products can be painful. It's tough to replace a product that's likely to get damaged, which strains your company.
The time delay caused by sending out replacements can also aggravate the customer's discontent, leading them to look for another company. It is more likely that the goods will arrive at their destination undamaged if you do the packing correctly the first time.
Pick The Box That's Right for You
It's common for businesses to focus only on the look and feel of the packaging and ignore a critical factor: relevance. You should be able to communicate with your target market using their language on your product packaging.
Make sure your package concept matches the needs and expectations of your market before you worry about the design.
Take a poll or do market research to determine what your clients want. Check out what your competitors are doing. Depending on who you're selling to and what you're selling, the packaging style, size, and form will differ.
Make Your Design Stand Out
Packaging manufacturers, suppliers, owners, and designers get crazy trying to create a box design that matches their products. Have you ever wondered why? Because a compelling design can make your product stand out on the shelf and get people to buy it.
Studies show that 64% of people buy stuff at the store without looking it over first. As a result, if you're a brand, a cutting-edge packaging design will undoubtedly attract your target audience and turn them into customers.
Manufacturers love custom boxes for many reasons – Conclusion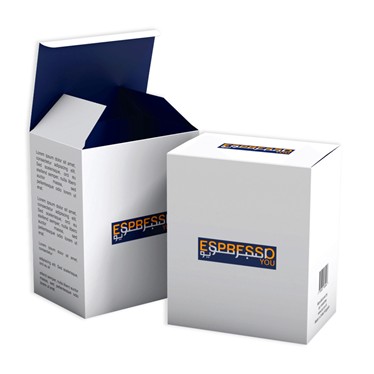 Keep it simple if you want people to remember your brand. When customers open products that come in custom boxes, they see the inside contents as a gift they can't wait to open.
Comments on this guide to manufacturers love custom boxes for many reasons article are welcome.
Waste / Rubbish
Waste Posts
Effectively get rid of all the extra junk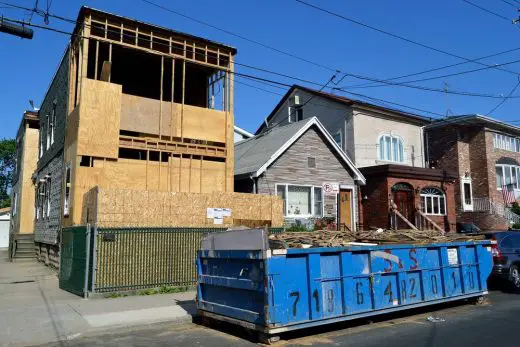 How Skip Hire Helps with Home Improvement
Ways to deal with Construction Waste
Make These 12 Low-Waste Swaps for a Greener Lifestyle
Building Articles
Residential Architecture
Comments / photos for the Manufacturers love custom boxes for many reasons advice page welcome