4 common roofing problems needing professional help in Essex County, Massachusetts, United States, North Andover property roof work advice
4 Common Roofing Problems Necessitating Professional Help
26 Jan 2022
The roof covers most of the assets you own, and no one wants their assets interfered with. It's vital to maintain your roof in good condition to secure your property. However, some issues can affect the functioning of your roof, and it's easy to notice them. Doing this early helps avoid costly repairs. Nonetheless, you should promptly contact a roofing expert when you encounter a roofing problem.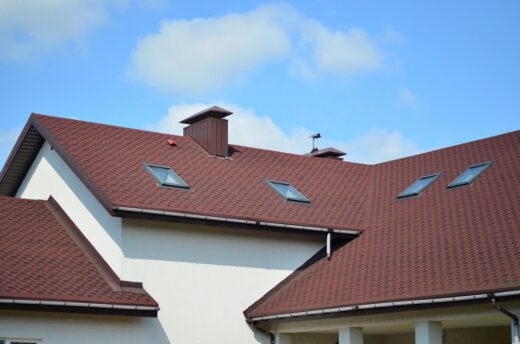 How to choose a professional roofer
The roofing sector is growing rapidly, and many roofers have some up. For this reason, choosing A Roofing contractor in North Andover can be pretty challenging. However, you can simplify the process. Here is how!
Check recent tasks-Reputable roofers are always proud of their work. In most cases, they have ambassadors who are the clients they've worked with. They can connect you with them for feedback.
Seek recommendations-Friends, and family can direct you to a reputable roofer they have worked with before. It's also easy to connect to an experienced contractor from approved roofing organizations.
Research online-Take time and look at reviews from previous customers before settling with any reputable contractor. Also, check ownership claims. If a roofer claims to be from a specific organization, confirm it online since most companies list their workers' names on their websites.
Common roofing problems necessitating professional help
Roof leaks.
If you leak, it doesn't matter what type of roof you have; definitely, you have a problem. Your roof is made to function as a lid, and its purpose is to keep everything dry. Once you discover a leak, try to patch it immediately to avert further damage. Leaks can occur for various reasons, and it's advisable to inspect your roof regularly and contact a professional roofer in case of leaks.
Alligatoring.
Alligatoring is a typical issue with roofing systems, and it's a symptom that your roof is getting old. Alligatoring occurs when the bituminous surface of built-up or smooth-surface roofing shrinks. And this results in a pattern of deep fractures that resembles an alligator hide. The intense UV rays of the sun can dry up and damage the roof's surface, causing fractures in the top covering.
Clogged gutters.
Water can accumulate in the roofs system if your gutters are blocked, broken, or damaged. It will seep into the eaves and cause rot. Therefore, regularly check your channels for dirt and broken pieces to avoid such damage. You can also install screens over the apertures to keep twigs and leaves off your gutter system.
Cracking and blistering.
Your roof will develop ridges, cracks, and blisters over time. The chances of noticing such damages mainly depend on your roof type of roof. For example, Build-up roofs feature multiple layers that relatively cover a flat surface. These roofs are prone to cracking and blistering.
4 common roofing problems needing professional help – Final thoughts
Your house is not complete without a functional roof. It's vital to maintain your roof in excellent condition and look for any issues. Also, seek help from professional roofers once you notice problems with your roofing; this will help avoid further damage, which can be costly to fix.
Comments on this guide to 4 common roofing problems needing professional help – North Andover roof repair article are welcome.
Roofing Contractor
Roofing Replacement Posts
6 questions to ask when hiring residential roofing contractor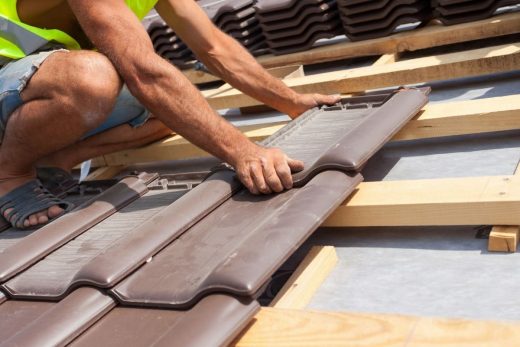 First Time Replacing Your Roof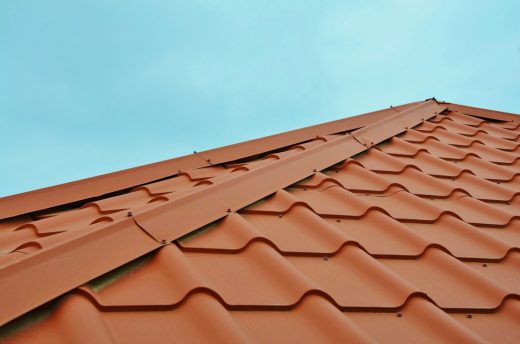 The Benefits of Liquid Roofing
The Top Roofing Company For Your Business
Choose the Top Roofing Solution for your Home
Types of Roofing Materials: Explained
Building Articles
Residential Architecture
Comments / photos for the 4 common roofing problems neeeding professional help advice in North Andover, Essex County, Massachusetts, United States of America page welcome