Managing a vacation rental property where it snows guide, Holiday apartment management company advice
Managing a Vacation Rental Property Where it Snows
7 July 2022
Owning a vacation rental brings in welcome income. Managing a vacation rental property is not always easy. Management is especially cumbersome in the winter months due to the possibility of snow damage. Learning some tips will help vacation property owners ensure their properties are prepared for winter's wrath.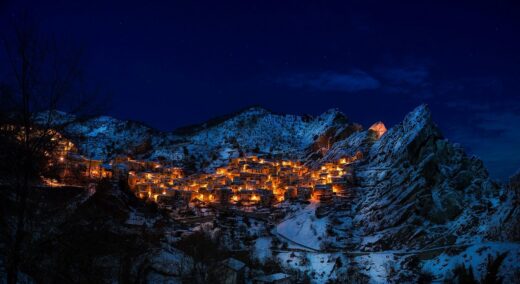 Tips For Winterizing a Vacation Rental Property
When it comes to preparing for winter, there are multiple things to consider, especially in a vacation rental property. In addition to the tips below, property owners should also consider getting professional help from a property management company. These professionals take care of all the details of winterization, among many others.
First, owners need to make sure they take care of any seasonal cleaning. There are some chores that need to receive attention before the winter comes. Cleaning the gutters, fireplace, and outdoor fire pit is essential. Getting the rental property ready for winter guests will ensure owners do not have to stress once someone books a winter vacation.
Stocking the property with cold weather essentials will make guests feel cozy, warm, and safe. Have plenty of blankets on hand. Make sure to stock candles for power outages, and check on snow supplies like shovels and salt.
Property owners also need to make sure they perform winter maintenance on their HVAC system, sprinkler system, hot tubs, swimming pools, and windows and door frames. Winterizing these areas protects them against damage and helps owners avoid the costs of repairs.
Boosting the efficiency of the property during the winter is wise for helping owners save money on operation costs. Consider smart thermostats, water sensors, and locks. These make operating a vacation rental much more intuitive.
Hiring a Management Team Offers Great Benefits
Managing a vacation rental property is not easy, especially when someone tries to handle it remotely. Thankfully, there are management professionals who can take care of all the chores, including collecting the rent and marketing the property. Consider the following benefits of these professionals.
Owners will rest assured they will have high-quality tenants because of the strict measures taken by the management team.
Property owners will experience fewer legal woes with a property manager.
Owners will also experience shorter periods of vacancy because of the professional marketing of the management team.
The property managers will take care of all the rental fees and deposit collections.
Another benefit of property managers is lower costs for maintenance and repair.
Property managers also help owners increase the value and appeal of their rental vacation properties.
Property owners will also find ownership much less stressful when a property management company takes over all the chores involved. With a management company in place, vacation rental property owners can find the freedom they need to take care of their other life responsibilities. Property management companies give property owners relief, so they do not have to feel forced to sell their properties.
Prepare For Winter Today
When the winter months come in, snow and ice can become formidable enemies of property owners. Preparing in advance will allow property owners the time they need to take care of their properties before the cold comes to cause damage.
Now is an ideal time to get started on the process of preparation. If you do not have time to devote to these chores, consider hiring a property management company to help. These professionals will take care of your property in every way.
Comments on this guide to Managing a vacation rental property where it snows article are welcome.
Travel
Vacation Travel Posts
How to take incredible travel photos guide
Dominance of technology over modern-day relationships
Top 3 must-visit spots in Toronto
Buildings
Residential Architecture Articles
Comments / photos for the Managing a vacation rental property where it snows advice – Holiday apartment management advice page welcome